Thousands of delivery workers at Australian courier company StarTrack have walked off the job for 24 hours from midnight Sept. 23 after negotiations over job security and pay broke down.
Around 2,000 StarTrack employees are striking across the country after the Fair Work Commission approved the industrial action while rejecting StarTrack's claim that it would jeopardise lives and health by delaying vaccine deliveries.
The Transport Workers Union (TWU) said StarTrack management should be trying to reach a mutually beneficial agreement with their workers rather than using COVID-19 to threaten jobs.
"We're pleased the Fair Work Commission has approved this action," TWU National Secretary Michael Kaine said in a statement.
"Had StarTrack been genuinely concerned about any impact to vaccines or medical supplies, it would have flagged this weeks ago when it opposed a protected action ballot and worked cooperatively with the union to ensure provisions could be made, as undertaken by the TWU."
A StarTrack spokesman said they were offering a guaranteed pay rise of nine percent over three years, the best pay offer among competitors.
"StarTrack is not proposing any reductions in pay or conditions for its employees," the spokesman told AAP.
However, Kaine said the strike was more about job security than better pay after there was a surge in outsourcing to rates as high as 70 percent in some areas.
"Demand is sky-high, but standards are at rock bottom thanks to unregulated exploitation through the likes of Uber and AmazonFlex, which are smashing good, safety standards and jobs," Kaine said.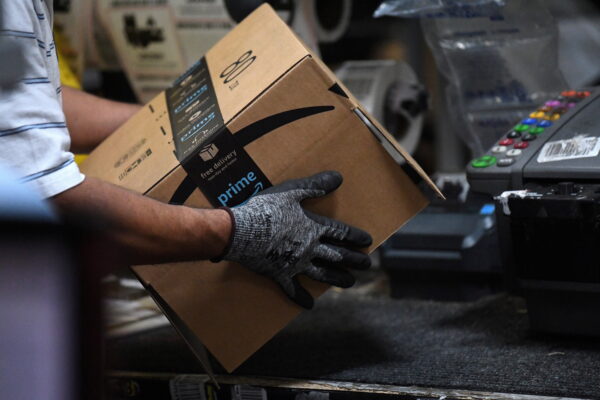 StarTrack said while they have contingency plans to minimise the impact of the strike, customers will be impacted with delays.
"StarTrack are disappointed that the TWU is taking this action during a time when the crucial supply of essential goods has never been more important, particularly given we have offered a market-leading guaranteed pay rise, reflecting the hard work of our workforce," StarTrack said in a statement.
Australians are already experiencing increased delivery delays as delivery companies are under pressures of lockdown restrictions and higher volumes of online shopping orders.
However, Aussies are likely to experience further delays once workers from rival company FedEx also walk off the job for a 24-hour strike next Thursday, Sept. 30, for the same reasons.
TWU said an overwhelming 97 percent of members voted for the action after FedEx rejected worker demands for caps for outside hire and guaranteed work for existing employees before turning to outside contractors.
Kaine said the two strikes affecting an estimated 6,000 workers showed the deep insecurity that transport workers felt, and called on the federal government to create minimum protections for workers.
"Operators have the impossible task of trying to compete with exploitative gig companies like Amazon Flex which threaten to obliterate good, safe jobs if regulation is not urgently forthcoming," he said.