In the early 1950s, more than 100,000 children were orphaned by the Korean War, but neither of the two sides, North and South, had the resources to care for them.
Orphans of South Korea were sent to the United States and Western Europe for adoption. Meanwhile, North Korea distributed its orphans across Eastern Europe to the formerly communist countries, such as Poland, Romania, Bulgaria, Hungary, and the Czech Republic, through "commissioned education."
Following the order from the Soviet Union, over 5,000 children spent nearly a decade in foreign lands, educated in special institutions called "North Korean People's School," which shaped their ideals.
The award-winning film "Kim Il Sung's Children" tells the story of war orphans who fell victim to the indoctrination of North Korean dictator Kim Il Sung, Kim Jong-un's grandfather and the founder of North Korea, who sought to consolidate the power of a communist regime in the 1950s.
The film's director, Kim Deog-Young, spent 15 years and over $150,000 out of pocket in search of the records scattered across Eastern Europe, tracking down the orphans, whose lives remained unknown by the rest of the world until now.
"In 2004, I got a call from Park Chan-wook, a distinguished film director and a senior college friend of mine. He told me about an old Romanian woman who had been waiting for her North Korean husband to return for over 40 years," Kim told The Epoch Times what motivated him to direct the film.
At the time, Kim was a producer for a program on KBS, South Korea's national broadcaster. Upon hearing the story, he bought a plane ticket to Romania.
The name of the senior Romanian woman is Georgeta Mircioiu. She lives in Bucharest, the capital of Romania.
Mircioiu was just over 20 years old when the Korean War broke out in the early 1950s. She was one of the teachers assigned to the North Korean orphans sent to Romania.
She fell in love with Cho Jung-ho, the principal of the North Korean People's School, who came to Romania with some 3,000 North Korean orphans. After a four-year secret relationship, the two married in 1957 after gaining approval from both nations.
However, their marriage didn't last long. In 1959, Cho was repatriated to North Korea. Mircioiu followed him and gave birth to a daughter in Pyongyang, the capital of North Korea. But after a while, Cho was sent to a coal mine, and the couple never saw each other again.
Their daughter, Cho Mi-ran, is now middle-aged.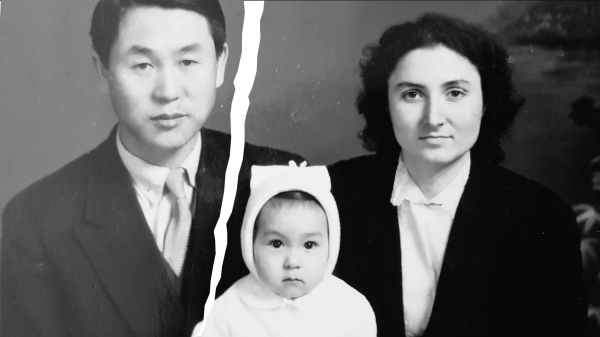 "At first, I was intrigued by the unique love story between a North Korean man and a Romanian woman. But when I looked into the story, it contained many historical events, such as North Korea sending their orphans to Eastern Europe, the process of making children idolize Kim Il Sung, and North Korea's transformation into a closed society."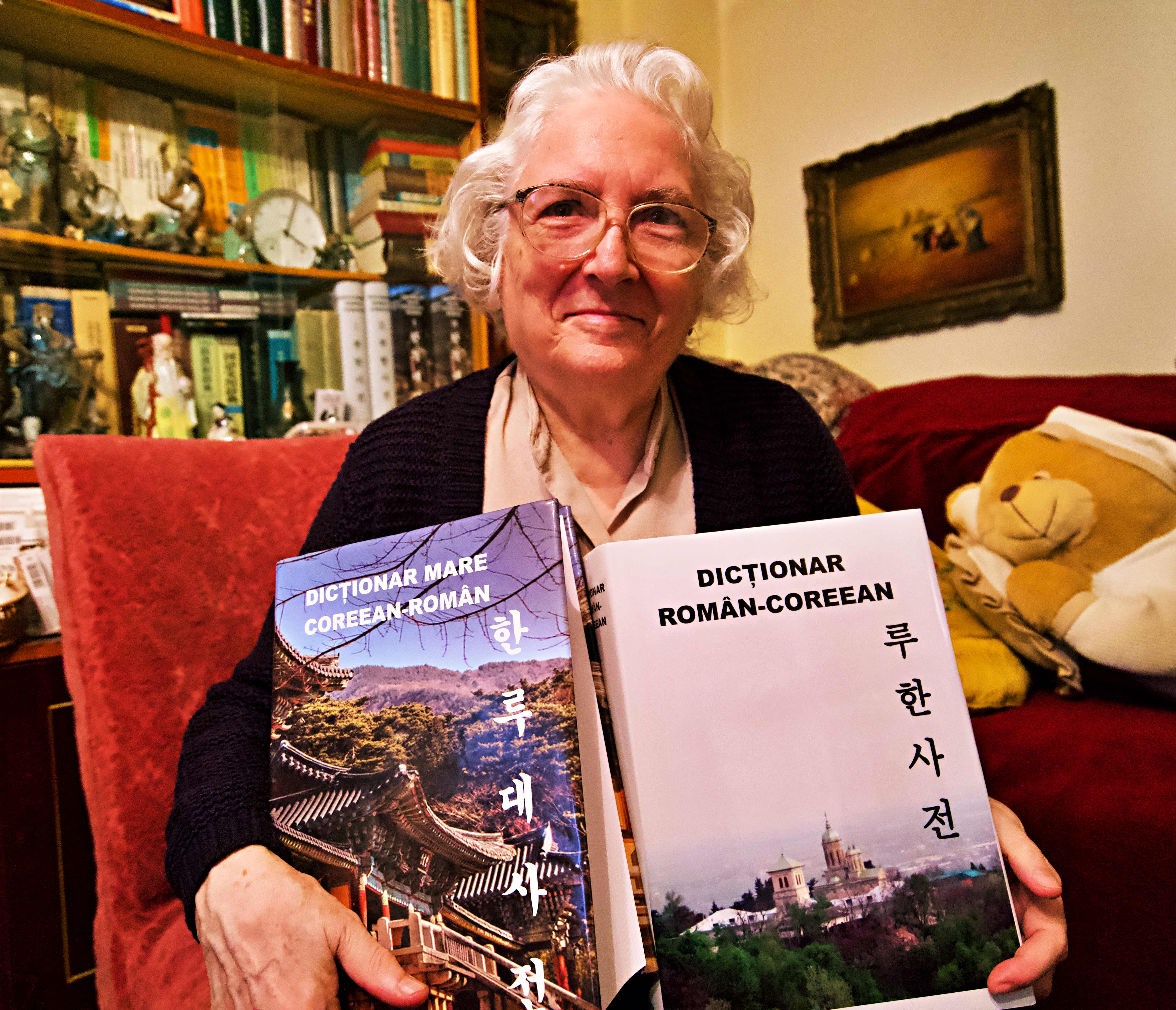 According to official records, including documents from South Korea's Ministry of Foreign Affairs, at least 5,000 North Korean orphans lived in Eastern Europe from 1952 to 1960. However, Kim estimated that the actual number was closer to 10,000.
"Two things interested me. I wondered how the children could live scattered throughout Eastern Europe [and have their ideals be shaped the same]. I thought this fact epitomized the closed society of North Korea and the nature of the Kim Il Sung regime. That's why I decided to make it into a film," Kim told The Epoch Times in an exclusive interview.
"It was an endless effort to dig up hidden records. I repeatedly visited the capital cities of five European countries and searched their archives, national libraries, and record centers. Finally, I  discovered over 100 photos as well as 80 letters sent to Eastern Europe by war orphans after returning to North Korea, their school academic records, and film recordings that contained their daily lives. Also, I managed to contact 12 classmates of the North Korean orphans and interviewed them all.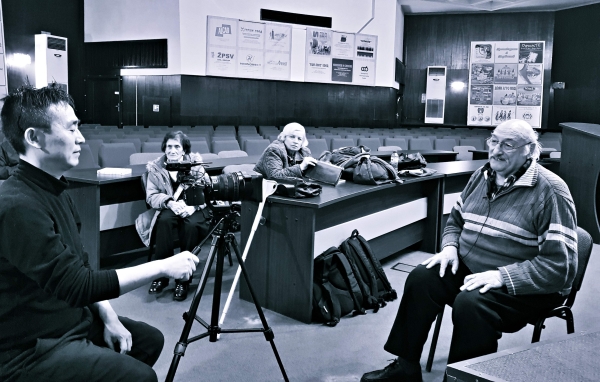 "I discovered a four-and-a-half minute 35mm film recording in a Romanian archive. The dusty film container was covered with rust when it was brought out by an employee wearing gloves. It was at least 70 years old. But when the film was played, images of the North Korean orphans in the school and dormitories appeared vividly as if they had happened yesterday. Mircioiu, watching the video by my side, called out each child's name on the screen with tears in her eyes."
In the many old films discovered by Kim, there was footage showing the children getting up at 6:30 every morning, saluting the North Korean flag with a portrait of Kim Il Sung, and singing Kim Il Sung's hymn at the school.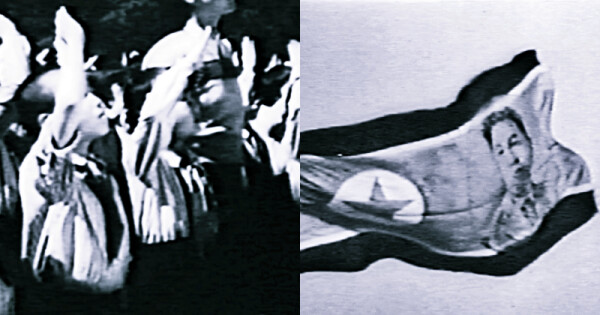 "North Korean teachers taught those children the so-called Kim Il Sung or Juche (self-reliance) ideology. The intensity of such education is beyond our imagination," Kim said.
"I have never seen a living figure emblazoned on the flag in any communist regime or dictatorship. It was known that the indoctrination of North Korea's Juche ideology started in the early 1960s. But I discovered it had already started on a trial basis for North Korean orphans in Eastern Europe in the 1950s. This is also why North Korea has maintained a closed society for such a long time, with Kim Il Sung's Juche ideology having a tremendous impact on the children of that time."
Kim said the North Korean orphans stayed in Eastern Europe for eight years at most as the regime began forcing them to return home in 1956. At the time, Kim Il Sung underwent a political coup by opposing forces in North Korea. And due to that, he saw the orphans as a potential risk of destabilizing his regime.
"Kim Il Sung forcibly repatriated the orphans back to North Korea, and they suddenly disappeared like smoke … [he feared that] they had become accustomed to European free culture," Kim said. He added that those children could've made a significant contribution to the country's economic and social development if adequately given positions within the society.
Despite the heavy-hearted discoveries, Kim said there was "a record of love, friendship, and pure humanism that blossomed in the wounds of war, and a meaningful process to discover the contradictions and attributes of the North Korean regime."
"The North Korean children who lost their parents in the war called their teachers mothers and fathers. It was unexpected when I saw some humanity left in a socialist society. I thought it was a piece of history that showed pure humanism that we must record and remember," Kim added.

Director Kim revealed that he had experienced many roadblocks and difficulties in screening this documentary two years ago. The film was not screened in 34 independent movie theaters in South Korea, with a "full screening schedule" being the reason for denial. Kim said the South Korean government, at the time, was attempting to warm up relations with the North and avoided things that would make them "uncomfortable."
"Communism magnifies what is favorable to their regime while completely hiding any unfavorable events. After the Korean War, many countries were willing to provide aid to North Korea, which hurt its pride. In the same vein, North Korean war orphans lived in complete secrecy in European countries. From the perspective of the North Korean regime, it's best not to make it known to the rest of the world," Kim said when asked why this part of history hasn't been made known for 70 years.
Kim explained that his film provides a deeper understanding of how past societal and systemic problems shape North Korea today while conveying the dangers of communism and socialist ideologies.
"Just as 10,000 war orphans fell victims to the idolization of one dictator, Kim Il Sung, 25 million North Koreans are being enslaved by less than 1 percent of Kim Il Sung adherents. Unless the Kim Il Sung ideology changes, North Korea's system and society will not change easily."
Kim Deog-young is a documentary film director and writer. He began his career as a film director in 1995 when he made the movie The End of 1989. In 1999, Farewell to the Factory was selected in the official competition for the wide-angle category of the 4th Busan International Film Festival and was broadcasted on NHK in Japan. In 2020, Kim Il Sung's Children attracted global attention and made him known in the international film community. In 2021, he launched the Liberty International Film Festival under the theme of freedom and human rights, serving as its executive director.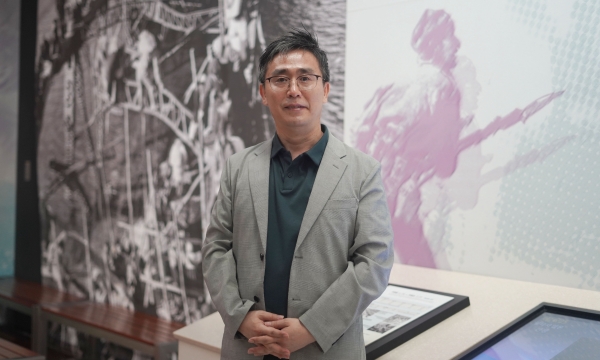 Kim's next film, President Who Went to Hawaii, will be released in January.
"It is very unfortunate that there have been many distortions and falsifications about Rhee Syngman, the founding president of South Korea. I think this film will play a meaningful role by revealing distorted parts about him based on primary sources such as investigation records and National Assembly records. This movie will raise the question of why many South Koreans have remained ignorant of these historical distortions. I think it will be an opportunity for me to reflect on how President Rhee Syngman felt about protecting the nation's independence and what he dreamed of to strengthen the nation's liberal democratic system," Kim said, describing his upcoming film.