News Analysis
Russia and China in the Graveyard of Empires, happy to see the United States leave, are the two big players that have just inherited a dangerous quagmire, plagued by instability and an uncertain economic future.
According to Taliban spokesperson Zabiullah Mujahid, the Taliban government wants to join the China-Pakistan Economic Corridor (CPEC), the flagship component of China's Belt and Road Initiative (BRI, also known as "One Belt, One Road"), which connects Central Asia to the oil fields of Iran.
Russia and China see the U.S. withdrawal from Afghanistan as proof of a decaying West and a demotion of the United States as the preeminent world power. This comes as welcomed news to China, aspiring to replace the United States as a global power. For Russia, the age-old rival of the United States, a U.S. decline would be the culmination of a Cold War dream. Both have leveraged the fall of Kabul to intimidate their respective nemeses, warning Ukraine and Taiwan, that the United States is an unreliable friend, with deteriorating power.
Although neither China nor Russia liked having U.S. troops on their borders, the U.S. military presence kept order. Both countries are now scrambling to decide how to deal with the fallout and the new responsibilities hoisted upon them such as how to contain Afghanistan's many threats, including terrorism, drugs, and a refugee crisis.
Beijing is concerned about a potential increase in terrorist activity in Xinjiang. Similarly, Russia has suffered numerous Islamist terrorist attacks over the past decades and knows that an unstable Afghanistan could be a potential catalyst for more trouble. Curbing the flow of opium poppies into or through Russian territory is yet another security concern.
Russia also worries about potential violence in the Central Asian Republics, which have historically been well within the Russian sphere of influence. This increased destabilization and security threat has provided an opportunity for Russia to increase its military presence in Central Asia.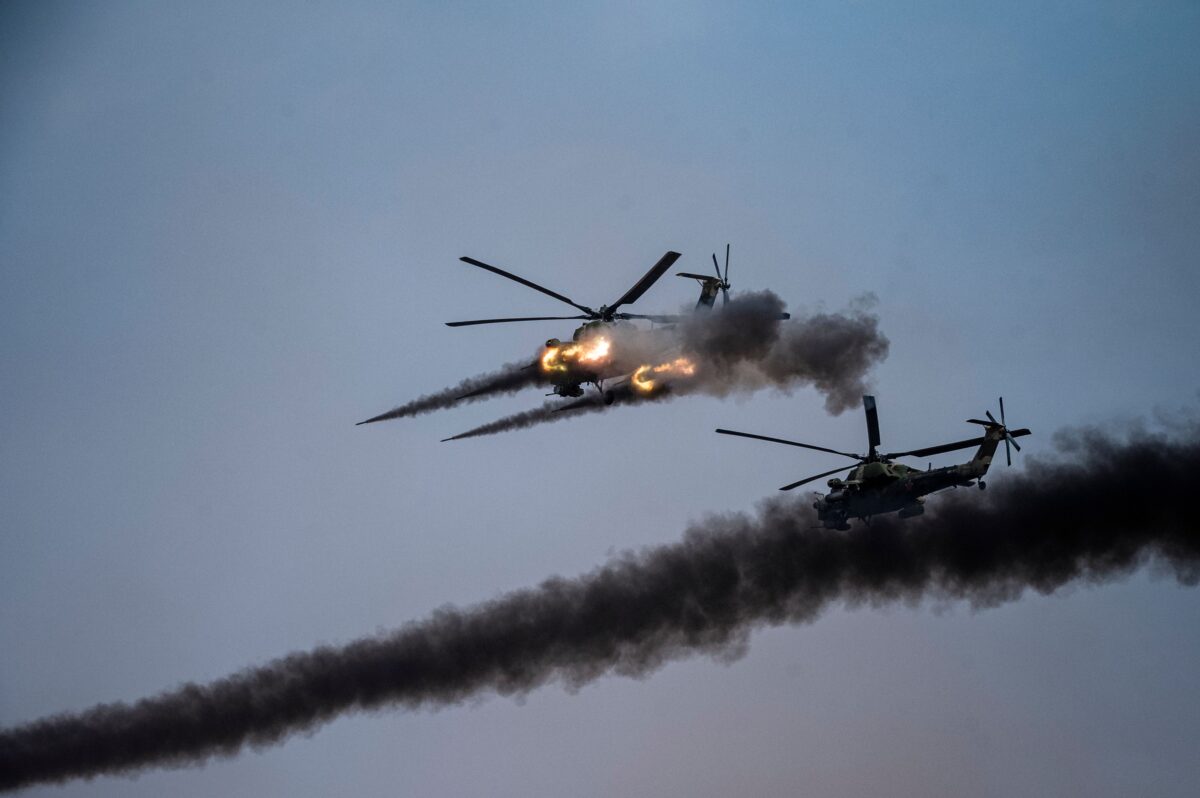 Russia and China have augmented their military aid and troop strength in Tajikistan. Additionally, Russia has hosted joint-military exercises, under the Shanghai Cooperation Organization (SCO). Shortly before the fall of Kabul, a meeting was held between the SCO and the Russian-led military grouping, the Collective Security Treaty Organization (CSTO), whose members include Armenia, Belarus, Kazakhstan, Kyrgyzstan, and Tajikistan, as well as observer states, Afghanistan, and Serbia. At the September summit of the SCO, which took place in Dushanbe, Tajikistan, a primary topic of discussion was how to address the Afghanistan question, while no clear policy was actually defined.
Although China and Russia do not appear to have a concise Afghanistan roadmap, it seems that the CSTO will maintain security in Central Asia, while China will increase its own border defenses. Meanwhile, continued stability in Central Asia is dependent on whether or not Afghanistan becomes a safe haven for international terrorists and if terrorism can be contained inside of Afghanistan. The fear is that attacks could be launched from Afghanistan, or radicalization could be exported to China, Pakistan, the Central Asian Republics, and Russia.
Both China and Russia hosted Taliban leaders, before the fall of Kabul, and both have maintained their embassies there. China and Russia abstained from participating in G-7 demands that the Taliban respect and expand human rights. They also sent delegates to the G-20 leaders' summit on Afghanistan, where Chinese Foreign Minister Wang Yi pushed for the removal of U.S. sanctions against the Taliban. Both countries have demanded that the United States pay for Afghanistan's reconstruction.
Apart from expanding their military posture and advocating for the Taliban at world organizations, China and Russia are engaging directly with the Taliban. After the G-20 summit, Taliban leaders were invited to a meeting in Moscow.
On the ground in Afghanistan, Beijing has stepped up its attempts to influence the Taliban, offering aid, along with strong advice and recommendations; while Russia appears to have recused itself from such negotiations. Chinese companies are also exploring options for further investment in Afghanistan to restart two stalled mining projects, as well as an air transport corridor with China.
A recent story, published in China's state-run media CGTN, touted the benefits of the BRI to both Afghanistan and China through cooperation in energy, natural resources, and business services. A BRI memorandum of understanding was signed between China and Afghanistan in 2016. Whether Afghanistan gets upgraded to actually joining the BRI, and if Chinese investment flows in, depends on whether or not the Taliban are able to stabilize the country.
There is already evidence that city dwellers reject the legitimacy of Taliban rule and may begin protesting—a move which would almost certainly incite violence. Meanwhile, armed conflict in Afghanistan has been ongoing for 43 years. There are ethnic and regional militias, as well as disbanded units of the Afghan army that could launch armed revolt against the Taliban.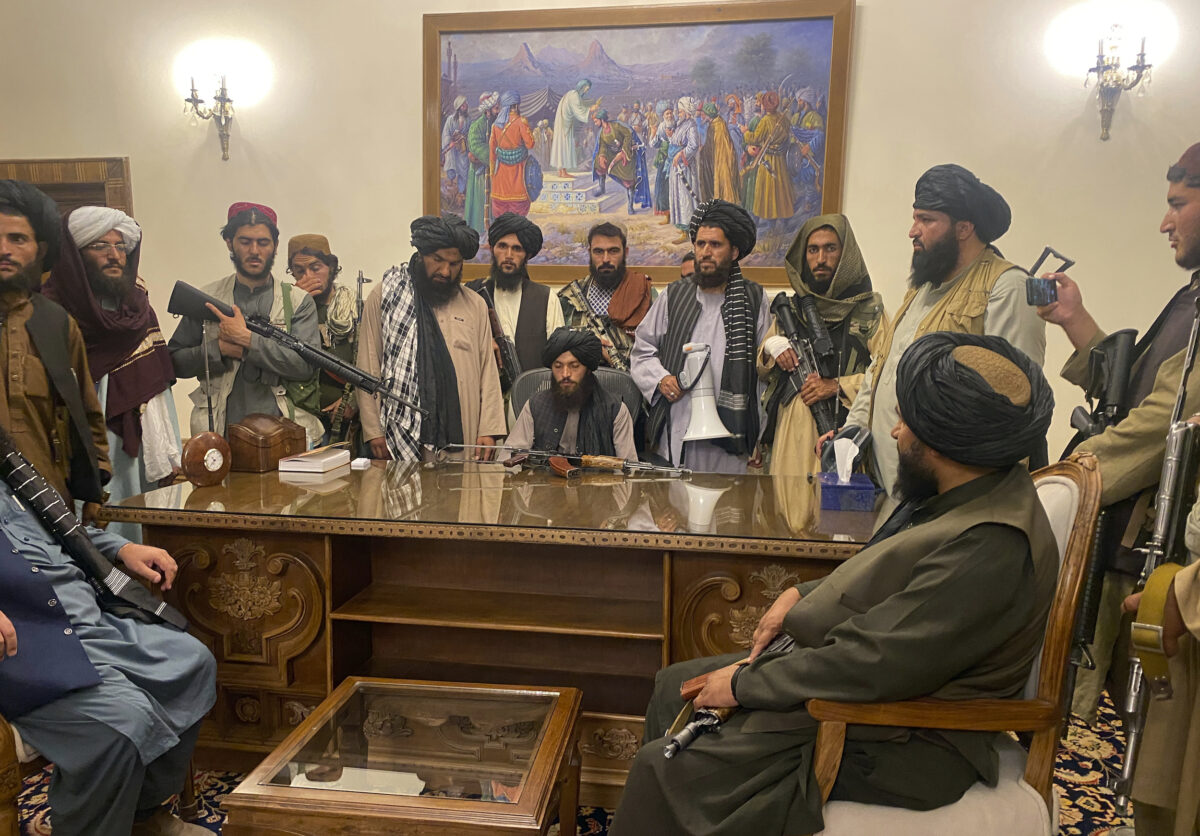 For decades, the Taliban members were insurgents, fighting for the overthrow of a government. Now that the Taliban is the government, it is unclear if most, or all, Taliban factions are capable or willing to make this transition.
The other question is, how badly does the Taliban want to alter the conditions in their country to appease China? The Taliban need BRI investments and Afghanistan has large deposits of minerals and resources, which China wants. However, while Afghanistan would benefit from such investment, experience along the BRI shows that China would benefit more.
While the potential earnings from Afghan minerals could be in the trillions of dollars, extracting them will not be a simple matter of China pumping money into mines. The Chinese Communist Party (CCP) would also have to fund the construction of infrastructure, roads, power provision, processing, transportation, and support functions that make mining viable. Additionally, the minerals are the Taliban's trump card—the only economic asset they have. It does not seem likely that they would give these up easily. And even if the Taliban agree, the CCP will need guarantees that its investments would be physically protected from terrorist attacks.
Beijing has called for the Taliban to no longer be classified as a terrorist group; while in Russia, the situation is more complicated. Some voices in Russia agree with China and would like to see the terrorist designation removed from the Taliban. Russian Defense Minister Sergei Shoigu, however, does not agree as he repeatedly pointing out the major security risks posed by the new Afghanistan situation.
The "Moscow format," which was established in 2017 to address the Afghanistan issue, includes China, Pakistan, Iran, India, and Afghanistan. The platform was meant to outline how Russia and China would coordinate. For the time being, it is expected that the cooperation between Russia and China will largely be focused on security, as Russia lacks the capital to be meaningfully involved in massive investment and aid schemes. China, more or less alone, will be responsible for funding. But the amounts and the timing of these cash inflows will depend on the Taliban's ability to stabilize a country, which no world power has been able to stabilize for centuries.
Views expressed in this article are the opinions of the author and do not necessarily reflect the views of The Epoch Times.