The Heavens Declare (Episode 4): Challenges to the Big Bang Part2
This episode introduces scientific challenges to the Big Bang theory. The experts address the suggestion by Christians that God could have used the Big Bang and why there are many reasons to reject that idea. They finish off the episode by talking about why the Biblical model works better with the evidence and how we can reconcile science with the Bible.
The experts continue to present challenges to the Big Bang theory and why the Biblical worldview fits the evidence much better.
Can't wait for more? Watch more Awesome Science content here now: awesomescitv.com/epochtv
Want to purchase the DVD series or buy VOD? Click Here.
Get 10% OFF every purchase now, enter this coupon code at checkout: EPOCHTV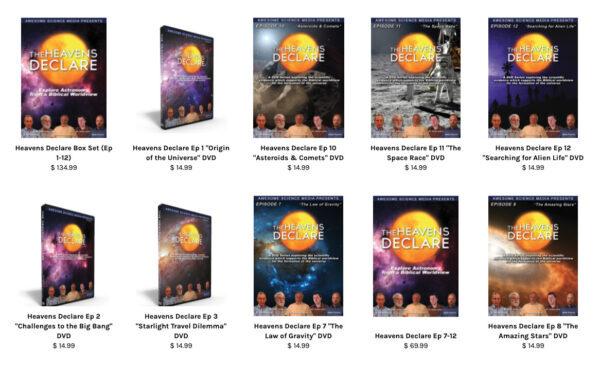 –
Follow EpochTV on social media:
Facebook: https://www.facebook.com/EpochTVus
Twitter: https://twitter.com/EpochTVus
Rumble: https://rumble.com/c/EpochTV
Gettr: https://gettr.com/user/epochtv
Gab: https://gab.com/EpochTV
Telegram: https://t.me/EpochTV
–
You May Also Like: