New research found that the COVID-19 pandemic accelerated the trend of millennials becoming self-directed investors, with the most favoured investments being property and shares.
The Commonwealth Bank of Australia (CBA) conducted a study of 1,000 people during April 2021 and revealed 43 percent of millennials in the group were investing with the intention to create wealth to become financially independent.
The findings reflect the surge in new openings for CBA's share trading accounts since the start of the pandemic. Millennials accounted for 63 percent of all new accounts, up from 52 percent.
CBA Executive General Manager Commsec, Richard Burns, said low-cost investing apps on the market, like CBA's own CommSec Pocket, made it easier for millennials and new starters to step into investing.
"CommSec Pocket has gained 300,000 account openings since launching in July 2019, and almost $1 billion has been invested through the app—with 80 percent of new accounts holders under 40 years of age," Burns said.
The growing interest of millennials in investing is evident, with the majority (86 percent) of the generation eager to have more open discussions about investing their money. Of these people, half are keen to discuss investing in the stock market, 45 percent in investment, and 43 percent in superannuation.
Men are more enthusiastic about open discussions on stock market investments than women (54 percent compared to 45 percent).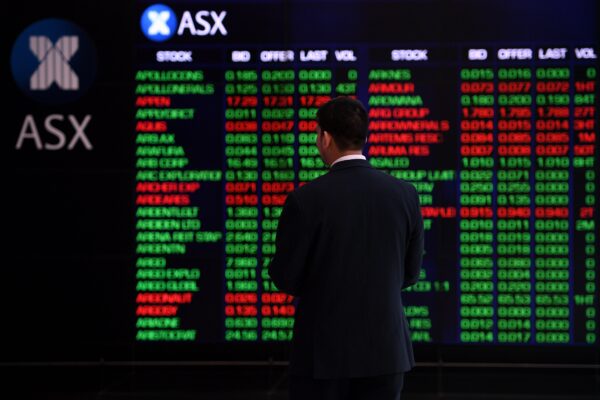 Trading solutions adviser AUSIEX observed the same trend after it found that the number of new self-directed trading accounts opened by its clients from March to May 2020 were 450 percent higher than the preceding 27 months.
Matthew Tilley, the head of markets and client solutions at AUSIEX, said trading was becoming more accessible and affordable than ever, enabling younger generations to participate in markets directly.
"Even the youngest millennials have reached adulthood," Tilley said in July. "While this generation may have been hampered by some unfavourable economic circumstances, such as diminishing household affordability, this demographic has increased disposable income and a strong values-based approach to investments."
A 2020 study by the Australian Securities Exchange (ASX) into changing investor behaviour also observed the upswing in new investors, as almost one in four current investors had entered the market less than two years prior to the study.
"Although existing investors are predominantly male (58 percent) and middle-aged, with an average age of 46, the next few years are set to see a growing number of women and younger Australians actively investing," the report authors wrote. "Intending investors have an average age of just 34, with 27 percent under the age of 25."