North Korea's rotund leader inherited his father's tyrannical appetite, with a love for expensive champagne and women that have little choice but do as he wants.
Few men have gotten close to Kim Jong Un and lived to tell of it outside North Korea. 
But one man did, and he's made a living out of sharing his insights on North Korea's supreme leader.
Chef Kenji Fujimoto, an assumed name, was one of the few people that successfully predicted the younger Kim would take over the family dictatorship from his father Kim Jong Il.

Conventional wisdom had it that older half-brother Kim Jong-nam was next in line for the throne, which may be why Jong-nam was assassinated, purportedly at the hands of North Korea agents, at a Malaysian airport earlier this year.
When control of the North Korean communist regime passed to youngest son Kim Jong Un at the end of 2011, Chef Fujimoto's stock went up and he became one of the few recognized experts on North Korea's ruling millennial.
Fujimoto was the preceding North Korean dictator's personal sushi chef from 1988 to 2001 and one of the few people to ever see the Kim family up close and leave the country. His books on his time in North Korea recount jet ski races against the deceased dictator and meeting the current Kim when he was just seven years old.
Fujimoto now makes money from his three books and paid interviews and television appearances where he offers insight into the leaderships of North Korea.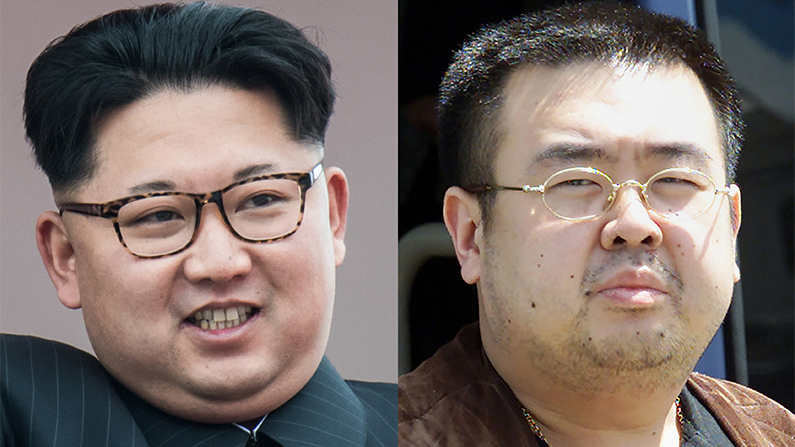 According to Fujimoto, the current Kim loves expensive Cristal champagne, which he used to drink during dinners with his father, a man of extravagant tastes.
Fujimoto told the Independent that Kim consumes mass quantities of the expensive beverage.
For a few years a rumor has circulated that Kim Jong Un has a fetish for swiss cheese, but with reports citing reports, the sourcing appears circular.
The root of widespread claims the current dictator got gout from eating too much cheese are to be based largely on his weight gain, a limp he had for some time,  and the fact he sent envoys to France to try and enroll North Korean cooks in cheese making courses to improve the country's ability to make fine cheeses, reported the Mirror.
The director of National Dairy Industry College, Veronique Drouet, told the newspaper that the college politely but firmly declined the request.
The Kim family has a known history of luxurious appetites.

Kim's father, Kim Jong Il, would dispatch Fujimoto to China, Japan and other places for ingredients and cigarettes, spending a fortune to obtain items ranging from Indian tuna to rice cakes.
Even common foods took unusual preparation for the former leader.
"With respect to rice, before cooking it a waiter and a kitchen staff member would inspect it grain by grain. Chipped and defective grains were extracted; only those with perfect form were presented," Fujimoto wrote for the Atlantic in 2004.
During one of the elder Kim's frequent banquets, Fujimoto claims he ordered five dancers to take off their clothes.
"They could not object to their Dear Leader's orders. In awkward embarrassment they stripped down and continued their performance in the nude," wrote Fujimoto.
He then ordered his cabinet staff to join them but warned them that if they touched the dancers they would be regarded as thieves.
Fujimoto, who received luxury gifts such as two Mercedez Benz cars from the now-deceased Kim, lived in fear of crossing the regime and finding himself executed. The fear prompted him to trick his former boss into sending him to Japan to procure a sea urchin, a favored delicacy, in 2001.

When Fujimoto landed in his homeland, he stayed there.
But the chef has returned to North Korea since his departure, once at the formal invitation of Kim Jong Un in 2012 and again in 2016 where he went to a dinner with him.
After his 2016 trip, Fujimoto told South Korean network KBS , Kim came to the dinner with six attractive women and drank expensive Bordeaux wine.
Kim boasted of drinking "10 bottles of Bordeaux" in one night days earlier, said Fujimoto.