News Analysis
The FBI has identified China as the greatest intelligence threat to the United States. The Chinese regime employs a variety of methods to infiltrate U.S. companies and the government in order to support Beijing's interests, to control dissenters, and to steal U.S. technology and know-how.
"There is no country that presents a broader, more severe threat to our innovation, our ideas and our economic security than China does," said FBI Director Christopher Wray in an interview with NBC News on Feb. 1.
The following are just a few examples of cyberattacks that were allegedly carried out by Chinese hackers with ties to Beijing.
In early February, News Corp., a division of The Wall Street Journal and the New York Post, reported being the target of a two-year cyberattack, which was linked to China.
On Nov. 7, 2021, the U.S. Justice Department announced that it had brought criminal charges against Hytera, a Chinese company that was previously proposed for blacklisting, on national security grounds. The charges allege that Hytera conspired with employees of Motorola Solutions Inc. to steal digital mobile radio technology.
In 2015, the U.S. Office of Personnel Management (OPM) was breached, with Beijing-linked hackers stealing information on 20 million current and former federal employees.
In 2013, Chinese hackers penetrated both The New York Times and the Journal.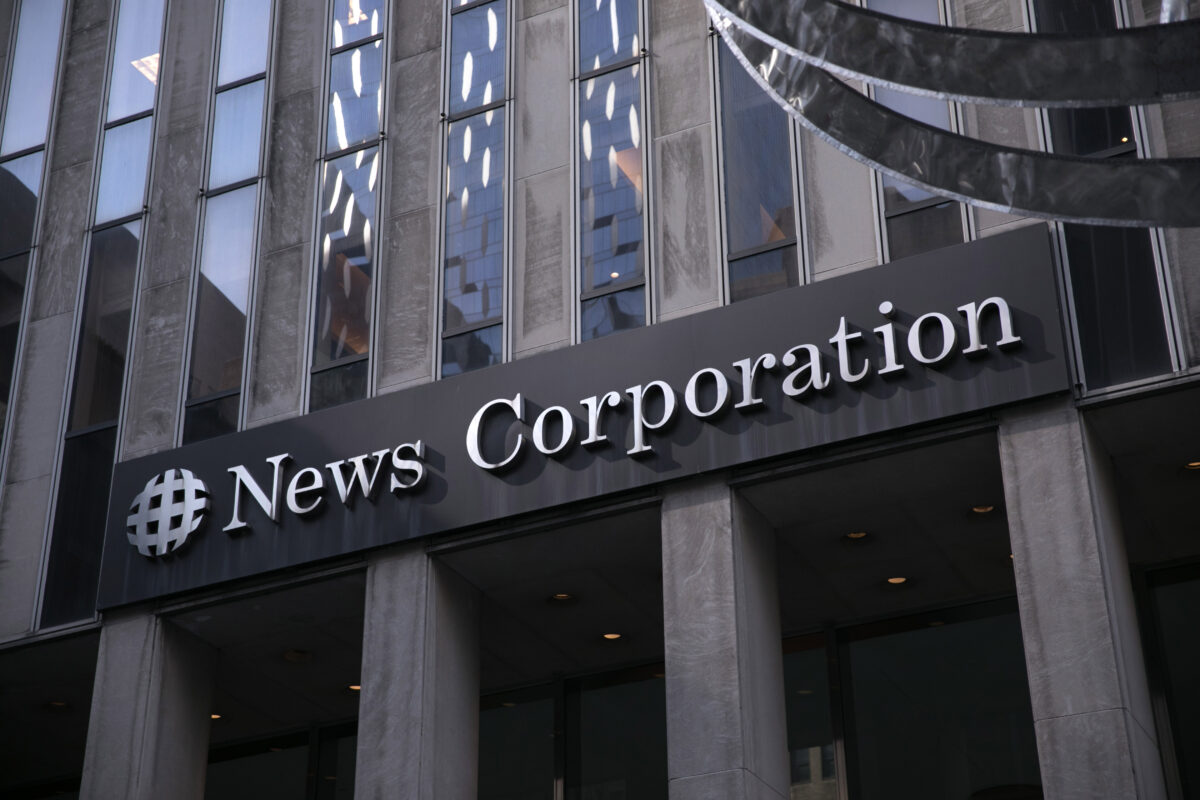 The Chinese regime's proven history of cyberattacks on businesses, government agencies, and universities had prompted the Trump administration to launch the "China Initiative" to counter cyberattacks sponsored by Beijing. Wray has said the FBI currently has over 2,000 active investigations against China.
Within China, the Chinese Communist Party's (CCP) spy craft is used to monitor and control its own people, with security officials creating a system to track journalists and academics. China's Xinjiang region has become synonymous with advanced artificial intelligence (AI), facial recognition, and surveillance technology. Meanwhile, all attendees at the Beijing Winter Olympics are monitored, surveilled, and tracked with the latest spy gear, including health apps, phone taps, and state-approved VPNs. Even more worrying is that the DNA of foreign athletes, officials, and diplomats may be collected and categorized as a result of a strict schedule of daily COVID testing.
The CCP exports this type of repression to stifle dissenters in immigrant communities in the United States. One of the reasons the regime hacks media outlets is to discover the names and locations of informants who oppose the CCP. Once these people are found, they may be subject to intimidation while authorities threaten their families back in China. In the most extreme cases, they could become targets of extrajudicial harassment and "Fox Hunt," which Beijing usually imposes on political dissidents and their families living overseas. These people may be kidnapped from the streets of foreign countries and returned to China where they face prosecution for alleged crimes.
Subtle types of infiltration occur when Chinese embassies and consulates send out messages to U.S. businesses, advising that if they wish to continue doing business in China, they should  promote pro-China legislation in the Congress.
In 2021, the Chinese Embassy in Washington contacted corporate executives and congressional representatives, asking them to block bills designed to increase U.S. competitiveness.
Similarly, in October 2019, Beijing threatened to cut lucrative contracts with the NBA's Houston Rockets when its general manager, Daryl Morey, "liked" a social media post by Hong Kong pro-democracy protesters.
Using economic pressure, the CCP seeks to control the activities of American, Chinese, and foreign citizens and companies, regardless of which country they are in.
Industrial and Economic Espionage
Beyond spying, as a form of social and political control, the CCP also engages in industrial and economic espionage in order to further China's development. Beijing's "Made in China 2025" lists broad goals for the Party, such as increasing its dominance in robotics, green energy, electric vehicles, aerospace, biopharma, and others. The CCP is so determined to achieve these goals that it will throw massive quantities of money and resources at them, as well as resorting to unfair competition, technology theft, and spying.
Wray estimates China's IP theft costs the U.S. government and private companies between $300 billion and $600 billion per year. According to the Center for Strategic and International Studies (CSIS), since the year 2000, there have been 160 publicly reported instances of Chinese espionage directed at the United States. There have also been an additional 50 cases of attempts to smuggle munitions or controlled technologies out of the United States. As a result, U.S. companies have brought 1,200 cases of intellectual property theft litigation against Chinese entities.
In these cases of industrial espionage, the CSIS reported that 42 percent of the alleged perpetrators were Chinese military or government employees, 32 percent were private Chinese citizens, and 26 percent were non-Chinese, usually Americans, who were persuaded to act on behalf of the CCP. The prevalence of economic spying has increased over the past decade, with 76 percent of these incidents occurring between 2010 and 2021, according to the report.
Soon after news broke out about the News Corp. hack, Liu Pengyu, a spokesperson for the Chinese Embassy in Washington, issued a statement and said that "China is a staunch defender of cybersecurity." Despite Beijing's claims to the contrary, the regime's hacking apparatus is larger than that of any other nation.
In a single incidence, criminal hackers with ties to China's Ministry of State Security stole terabytes of data from a network that represented 10,000 American companies, Wray said in a speech he delivered on Jan. 31. Consequently, the FBI has identified China as the biggest threat to U.S. innovation—stealing or attempting to steal the designs for everything from COVID vaccines and computer chips to nuclear power plants, wind turbines, and smartphones.
Apart from hacking, some of the CCP's spying is done through workers, students, or researchers physically planted in the target organization. These co-opted agents may provide cover, identify assets and targets, facilitate communication, or otherwise aid in intelligence gathering.
Last year, a Chinese engineer, Xu Yanjun, was charged with economic espionage, when he attempted to steal GE Aviation technology used for making jet engine fan blades from composite materials. Xu also aided hackers in gaining access to the company's systems, and even tried to convince a GE engineer to visit China.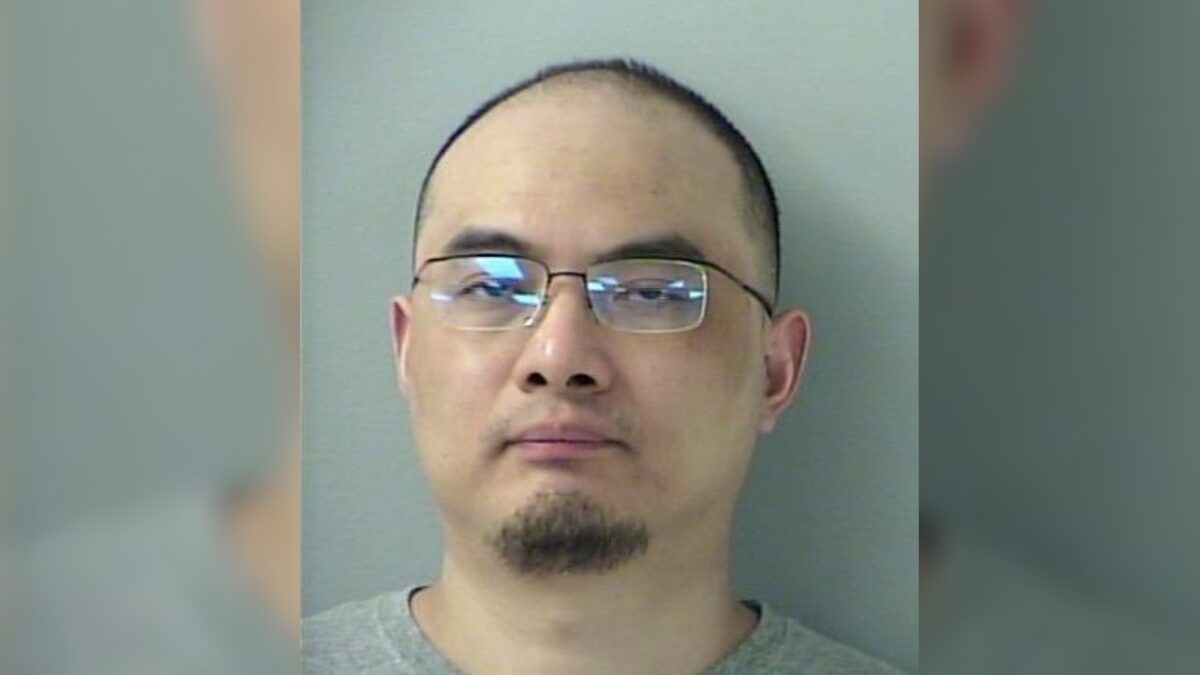 The CCP often makes strategic investments in American companies in order to gain access to proprietary information. In some cases, the true ownership of a state-owned or state-controlled company may be obscured.
An example is China's HNA Group, which was in talks to purchase controlling interest in Forbes magazine. Last year, HNA bought the American technology distributor, Ingram Micro, which distributes a wide range of products, including iPhones and Cisco networking equipment. Two of HNA's largest shareholders are Hainan Jiaoguan Holding, which translates to Hainan Traffic Administration Holding and Yangpu Jianyun Investments, both of which were incorporated by state-owned enterprises.
The FBI and Justice Department Respond
Some groups have accused the FBI and Justice Department of overreach or Asian-hate when they profile Chinese nationals in spying investigations. Additionally, critics claim that U.S. intelligence agencies are nitpicking, indicting people for "paperwork offenses that have no effect on national security," according to a Feb. 1 NBC News report.
But some of these offenses have proved to be very real, for example, Chinese researchers fail to disclose their ties to the People's Liberation Army (PLA) or that American professors fail to disclose funding from Beijing. In 2020, Wang Xin and three other Chinese academics were charged with visa fraud for failing to disclose their connections to the Chinese military. Another high-profile case was Harvard professor Charles Lieber, who covered up his financial relationship with the Wuhan University of Technology (WUT) and China's Thousand Talents Program.
The charges against Wang and the other three Chinese researchers who had connections to the PLA were dropped last year, when a U.S. court found that the visa application question on military service was not clear enough for the applicants to understand. Critics saw this as vindication and confirmation of state-overreach.
Similarly, when Hu Anming's espionage and fraud charges were dropped last year, it was seen by critics as a failure of the "China Initiative." Hu, an engineering professor at the University of Tennessee, Knoxville (UTK), was charged in 2020 for failing to disclose his ties to a state-run Chinese university.
Critics aside, the CCP uses a variety of methods to infiltrate U.S. organizations. Exporting Chinese technology to the United States and other countries is a backdoor means that the CCP uses to spy on foreign countries and to obtain their data. But now, the Federal Communications Commission (FCC) is getting ready to spend $5.6 billion to get rid of Chinese telecom components because they pose a hacking risk.
Another means of spying and projecting soft power is the "Sister Cities" program. Currently, there are 157 U.S. cities that maintain a sister-city relationship with cities in China. Since 2020, U.S. lawmakers, led by Sens. Marsha Blackburn (R-Tenn.) and Josh Hawley (R-Mo.), have been asking that these partnerships be investigated, as they pose a threat and allow the CCP to co-opt or influence city-level officials.
The Confucius Institutes (CIs), which the Heritage Foundation refers to as a "Trojan horse," have been at the center of espionage discussions for a number of years. The CIs are Chinese language and culture centers installed on U.S. campuses, which have been accused of spying, censoring, and disseminating CCP propaganda.
Over the past four years, U.S. authorities have been increasing their investigations into the CIs. As of Feb. 9, there are 21 CIs in the United States, with four of these scheduled to close.
Views expressed in this article are the opinions of the author and do not necessarily reflect the views of The Epoch Times.