The 77th anniversary of Hong Kong's Liberation Day ceremony was held Sept. 4 at the Sai Wan War Cemetery at Cape Collinson, Chai Wan, to mourn the soldiers of Britain, Hong Kong, Singapore, India, Canada, and other allied countries,  who died while defending Hong Kong.
The ceremony began at 11:00 a.m., with prayers and a moment of silence led by a pastor.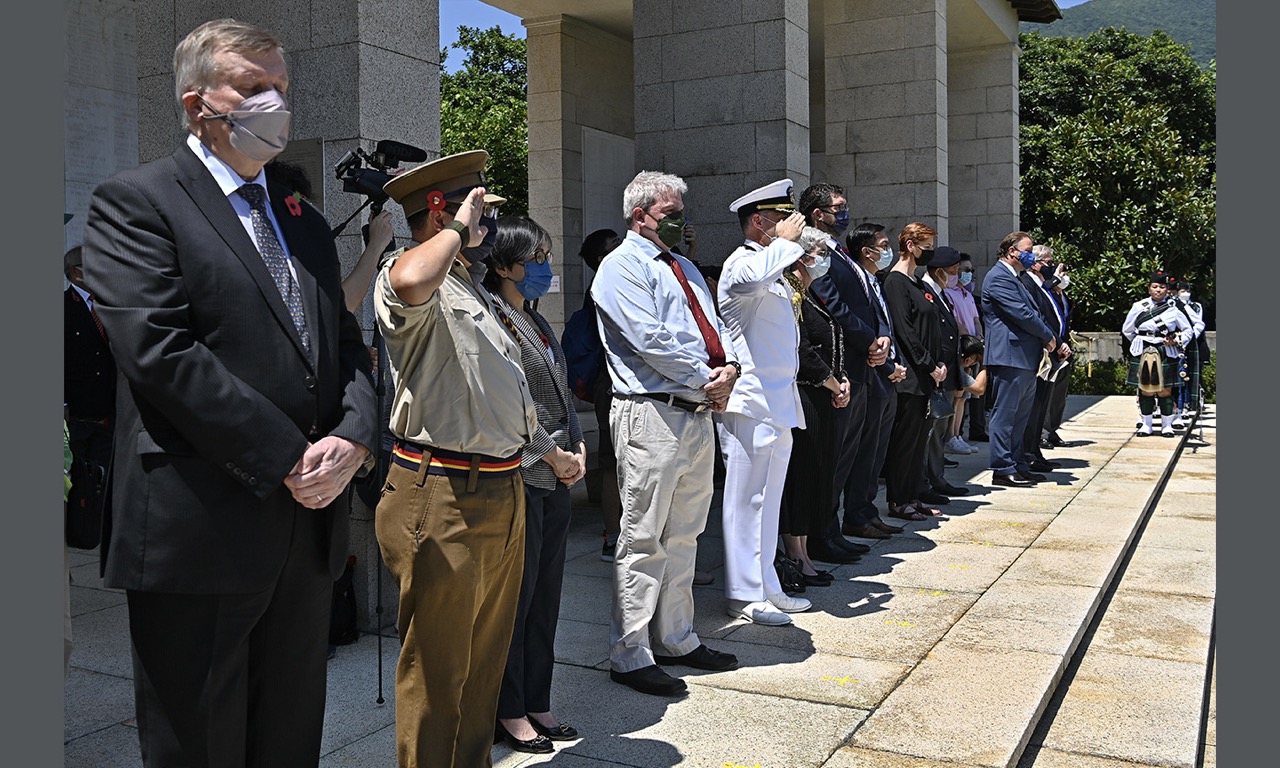 A number of consuls in Hong Kong were present, including representatives from the United Kingdom, the United States, Canada, Singapore, the Netherlands, Australia, Malaysia, and the European Union.
Delegates laid wreaths one by one and raised their hands in salute. After the event, many citizens laid flowers in front of the "National Memorial Stone," which is used to mourn the fallen soldiers.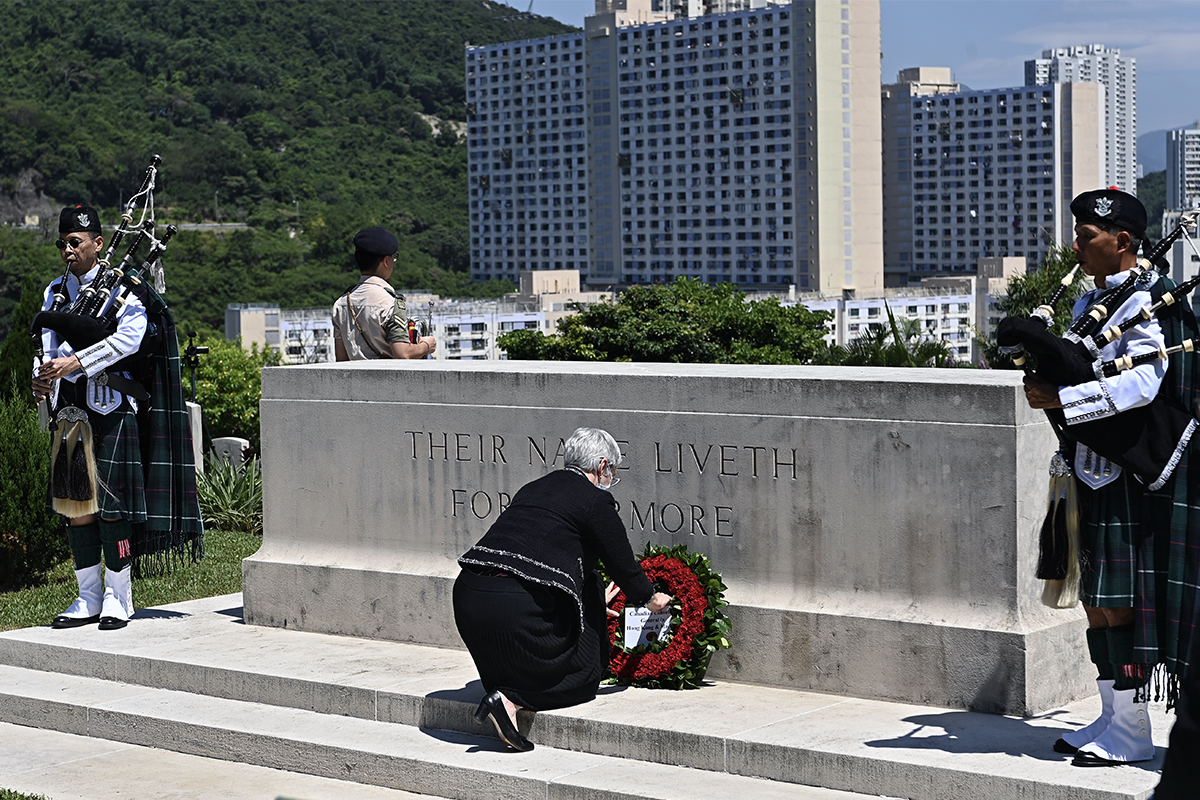 Hong Kong Liberation Day commemorates the victory of the Allied forces against Japan in World War II and Hong Kong ending its three years and eight months of Japanese occupation and returned to British rule. Liberation Day was once a  public holiday in Hong Kong. It was set on the last Monday in August. After the handover of sovereignty of Hong Kong in 1997, this public holiday was removed from the calendar.