A Texas college student has been accused of pouring bleach into her roommate's eyes during an argument, WFAA reported.
Police arrested 18-year-old freshman Brianna Esomchukwu in connection with the incident that took place at Prairie View A&M University on March 8.
Esomchukwu was booked in Waller County, the station reported, on a charge of aggravated assault.
Garland teen hospitalized after college roommate pours bleach in her eyes, police say https://t.co/BeECTWnc7k pic.twitter.com/3O3DPT5KAU

— WFAA (@wfaa) March 15, 2019
According to Prairie View A&M University Chief of Police Keith Jemison, police initially responded to a medical call on campus and discovered 19-year-old Julisha Wyatt had bleach in her eyes and burns on her skin.
The Smell of Pot
Investigators later found the two roommates had gotten into a fight, during which Esomchukwu allegedly poured bleach all over Wyatt.
The dispute, according to WFAA, citing Wyatt's family, was sparked by a complaint Wyatt had apparently made to a resident assistant about the smell of marijuana in the apartment.
"You never think that you're going to get a call saying your baby, your child, has had bleach thrown in her eyes," said Lenell Wyatt, the victim's aunt.
A tale of two photos.

Left, Garland teen Julisha Wyatt getting her eyes flushed out after they were doused with bleach.

Right, her college roommate Brianna Esomchukwu who is now facing charges.

AT 10 on @wfaa we'll explain what led up to the attack. pic.twitter.com/EUngwqNIJQ

— Matt Howerton (@HowertonNews) March 15, 2019
Wyatt is expected to make a full recovery and was released from hospital several hours after the incident. However, some of her possessions, including a new laptop, were damaged by the bleach.
School officials cited by the station said Esomchukwu's status as a student at Prairie View A&M is under review.
"I want her roommate to be punished," Lenell Wyatt told WFAA.
Father's Acid Attack on Own Son
The case recalls a disturbing incident in which a father was found guilty of orchestrating an acid attack on his own son.
The 40-year-old man, who cannot be named to protect the identity of the 3-year-old boy, has been found guilty of organizing the acid attack in a busy British supermarket, according to local reports.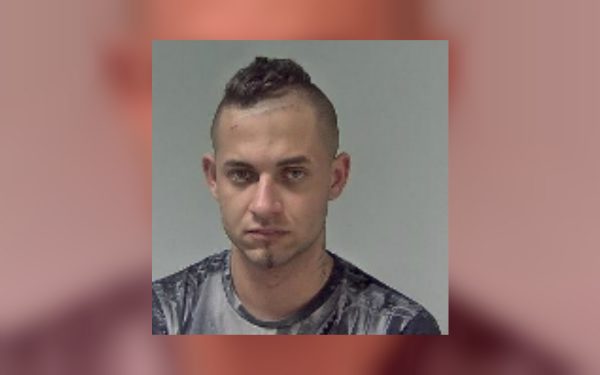 He was convicted on March 6, according to the London Evening Standard, along with five other men who were found guilty of assisting in the sulphuric acid attack on the boy. One of the men was identified as Adam Cech, who was seen on camera during the incident.
The child suffered serious burns to his face and arms.
The father staged the attack last July during a custody dispute with his estranged wife, in a bid to manufacture injuries as proof that she was an unsuitable mother.
However, investigators tracked down the perpetrators with the help of CCTV footage and linked the crime back to the father.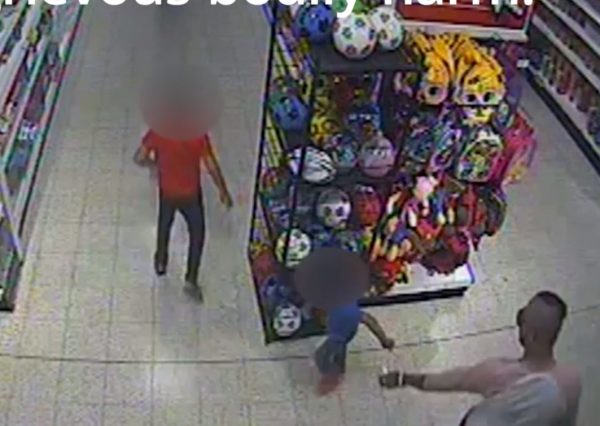 CCTV footage in the supermarket shows the boy looking at toy footballs with his brother as one of the men casually walks past and squirts something at him.
The boy's father, originally from Afghanistan but living in the West Midlands, organized the attack after his wife left him in 2016, taking their children with her.
During the trial, the prosecutor said that he was seeking greater access to the children but his wife opposed the application, according to the BBC.
After the attack, the boy screamed, "I hurt" over and over again, jurors were told, reported the BBC.
He has since made a "good recovery," the court heard.
Epoch Times staff writer Simon Veazey contributed to this report.