Several law-enforcement officers were praised on Friday, May 18, for confronting the gunman who killed 10 people at a Santa Fe high school in Texas, Business Insider reported.
Steven McCraw, the director of the Texas Department of Public Safety, said: "When you get these calls, every police officer, no matter where you are, has to immediately engage the active shooter, period."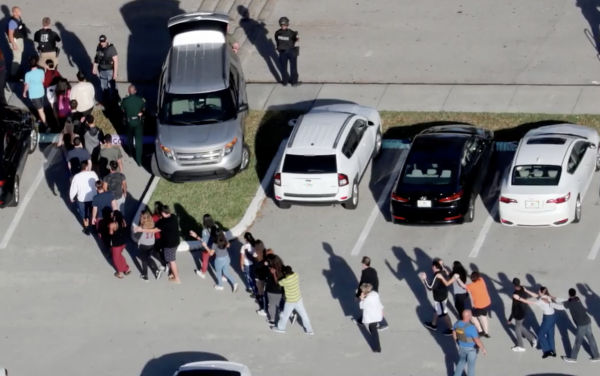 "There's no alternative. Because every second means that someone else is going to die."
McCraw credited two officers from the Santa Fe independent school district who bravely engaged the shooter. Governor Greg Abbott called the officers heroes, saying their action probably prevented more lives from being lost.
According to Business Insider, one of the officers is identified in local media as school resource officer, John Barnes. He is undergoing surgery for a gunshot wound to the arm.
The University of Texas Medical Branch's chief nursing officer, David Marshall, told media that Barnes is in a stable condition, and that the bullet damaged a bone in his arm and a major blood vessel.
The suspected gunman was arrested shortly after the officer confronted him. He has since been identified as 17-year-old Dimitrios Pagourzis.
Pagourtzis is a student at the school. He is detained at Galveston County Jail on a capital murder charge.