The Lone Star State is getting ready for Tropical Storm Harvey, which looks likely to become Hurricane Harvey, by pre-emptively declaring a state of disaster for 30 counties that will lay in the storm's path.
"Texans believe in taking action and always being prepared in the event of an emergency," Governor Gregg Abbott said in a statement. "That is why I am taking every precaution prior to Tropical [Storm] Harvey making landfall. Preemptively declaring a state of disaster will allow Texas to quickly deploy resources for the emergency response effort in anticipation of the storm's hazardous conditions."
The National Weather Service has the storm hitting almost the entire Texan coast, with the storm upgrading to hurricane along the way and possibly landing that way, being the first hurricane to hit Texas since 2008.
Conditions and the path of the storm are being watched closely. It is expected to land Friday night, but its pathway and intensity have shifted slightly and will likely continue to do so. 
Hurricane warnings are in effect for Bee, Goliad, Jim Wells, Live Oak, and Victoria.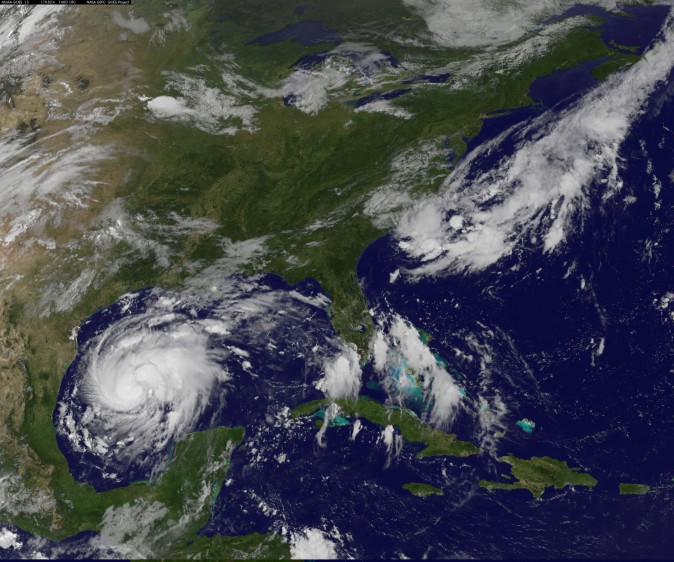 Abbott put the State Operations Center (SOC) on a higher alert as Harvey approaches and has given the green light for "any and all state resources" to deal with the storm.
He encouraged Texans in the storm's path to make their own emergency preparations, heed the warnings of local officials, and avoid high-water areas.
"I ask that all Texans keep those in the Gulf Coast region in their thoughts and prayers as they prepare for this severe weather event."
The National Hurricane Center is warning of the possibly life-threatening rising waters moving inland from the coast. While Texas will see the worst of the expected flooding, Louisiana won't be spared, and even Mississippi, Arkansas, and Alabama are predicted to see 2 to 4 inches of flooding.
Galveston Island has issued warnings of the dangers of lighting matches and turning on power in the wake of a storm due to downed power lines and gas leaks, preparing residents for the worst.
Victoria, Texas is one of the cities near the epicenter of where the storm could become a hurricane, though the city's warning was eased slightly as the storm shifted towards Corpus Christi overnight. The city could be one of the hardest hit.
Corpus Christi is now facing a category 3 hurricane, though it was predicted as a milder category 1 Wednesday morning. Earlier predictions had 10-15 inches of rain, with some isolated areas expecting amounts up to 25 inches.
The city has cleared court dockets for Friday, telling defendants they will be notified of new court dates by mail.
Residents have been told that they can fill and take as many as 20 sandbags at emergency sandbag centers but are being warned of long waits.
Texas A&M University-Corpus Christi has cancelled campus events, delayed resident move-ins, and will evacuate the campus until at least Aug 27.
The city is doing its best to prepare residents for what is to come, including telling residents to avoid driving in flooded streets.