UVALDE, Texas—The man who killed 19 children in a Texas elementary school on May 24 posted three times to Facebook before arriving at the facility, Gov. Greg Abbott said during a press briefing on May 25.
About 30 minutes before Salvador Ramos, 18, entered Robb Elementary School in Uvalde and opened fire, he wrote on social media, "I'm going to shoot my grandmother."
Another post, minutes later, "I shot my grandmother."
A third, around 15 minutes before the massacre began, "I'm going to shoot an elementary school."
Apart from the posts, there was "no meaningful forewarning" of the mass shooting, Abbott, a Republican, told reporters during the briefing.
Andy Stone, a spokesman for Facebook parent company Meta, said in a statement that the posts were private one-on-one text messages. The messages "were discovered after the terrible tragedy occurred," he said, adding that the company is closely cooperating with law enforcement in their ongoing investigation.
The posts were located by the FBI, which is assisting local and state authorities with the investigation, according to Texas officials.
An online search turned up no criminal history, and authorities have so far found no indication of prior criminal incidents.
Ramos was a dropout who had attended Uvalde's high school. It's unclear if he attended Robb Elementary School.
After Ramos shot his grandmother, 66, at her home where he lived, his mother called the police. She also ran for help for her mother, who was airlifted to a hospital in San Antonio, where she's listed in critical condition.
Ramos then took his grandmother's car and drove about three miles before crashing. He exited the vehicle with a backpack and one of the semi-automatic rifles that he purchased legally from a local sporting goods store in March, before moving to the west side of the school campus. As he was approaching, a school resource officer engaged with him. No gunfire was exchanged, and Ramos was able to make it into the school.
He turned right, then left, before reaching two adjoining classrooms and gaining access to them, where he opened fire.
Ramos tried entering at least one other classroom but moved on after finding a locked door, Joe Daniel, a Uvalde resident who lives near the school, told The Epoch Times. Daniel's 8-year-old daughter was inside that classroom.
Chris Vasquez, a teacher at a nearby private school, said she spoke with a parent whose child was shot during the mayhem. The child, a boy, told his parents that the shooter walked into the classroom and said, "Okay everybody, goodnight."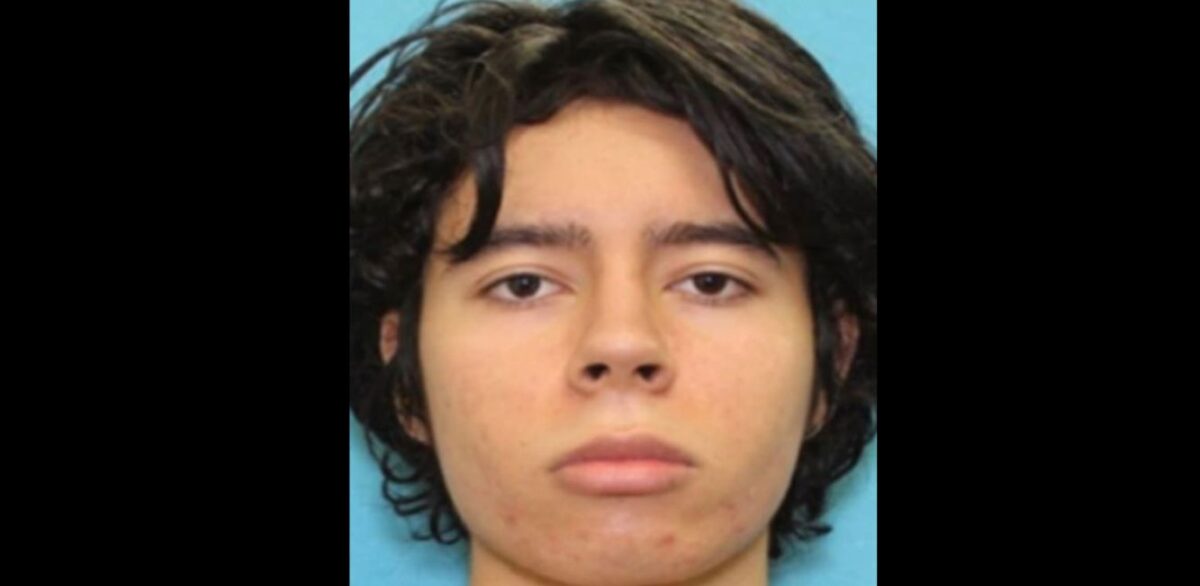 A tactical team of law enforcement officers, including Border Patrol SWAT agents and a Uvalde deputy, breached the classroom door and killed Ramos.
In addition to the shooter and 19 children, two teachers were killed. Other individuals were wounded.
The motive remains unclear, officials said.
Texas leaders largely framed the problem as a mental health issue, as opposed to one regarding access to firearms.
Any person who conducts such an attack has mental health issues, Abbott said.
"We as a government need to find a way to target that mental health challenge and do something about it," he said.
"There are 'real gun laws' in New York. There are 'real gun laws' in Chicago. There are 'real gun laws' in California. I hate to say this, but there are more people that were shot every weekend in Chicago than there are in schools in Texas. And we need to realize that people who may think we just need to implement tougher gun laws, it'll solve it—Chicago and LA and New York disproves that thesis.
"Our job is to come up with real solutions that we can implement."
The state legislature will, when it reconvenes, discuss legislation to tackle mental health issues, Texas House Speaker Dade Phelan, a Republican, said.
Abbott said that laws that were passed in 2019 aimed at preventing school shootings would be closely examined to make sure there were no shortcomings in the language or implementation.
Editor's Note: This story has been updated with information from Meta.