A Texas law that bans most abortions went into effect on Sept. 1 after the Supreme Court didn't respond to an emergency motion that asked it to block the law.
Senate Bill 8 bars doctors from performing abortions unless they have tried to detect a fetal heartbeat and been unable to do so. Only if a heartbeat cannot be detected can the doctor perform an abortion, unless a medical emergency exists.
The legislation explicitly forbids state officials from enforcing it. Instead, private citizens—except for an individual who impregnated a woman through rape or incest—may file lawsuits against doctors, clinics, and anyone involved in an abortion that violates the law.
If someone who brings a lawsuit prevails, they will be awarded at least $10,000 for each abortion that the defendant performed or helped with.
State Sen. Bryan Hughes, a Republican who sponsored the bill, has called it "the most powerful pro-life legislation in Texas history" and has said it will serve as a model for the country.
The Republican-controlled legislature passed the act earlier this year. It was then signed by Gov. Greg Abbott.
More than 20 abortion providers sued state officials and district judges in July, alleging the law was unconstitutional in light of the Supreme Court's 1973 decision in Roe v. Wade.
Whole Woman's Health, Planned Parenthood of Greater Texas, and other providers asked the court to stop the law from going into effect.
A district court hearing on the matter was planned for Aug. 30, but an appeals court ordered it canceled. That prompted an emergency appeal to the Supreme Court.
"Nearly fifty years ago, this Court held that Texas could not ban abortion prior to viability," plaintiffs wrote (pdf), referring to Roe v. Wade. "Yet, absent intervention from this Court, in less than two days, on Wednesday, September 1, Texas will do precisely that. This new Texas law will ban abortion starting at six weeks of pregnancy, which is indisputably prior to viability and before many people even know they are pregnant."
Some 85 to 90 percent of women who get abortions in Texas are at least six weeks into pregnancy, according to abortion providers.
The appeal went to Justice Samuel Alito due to court assignments.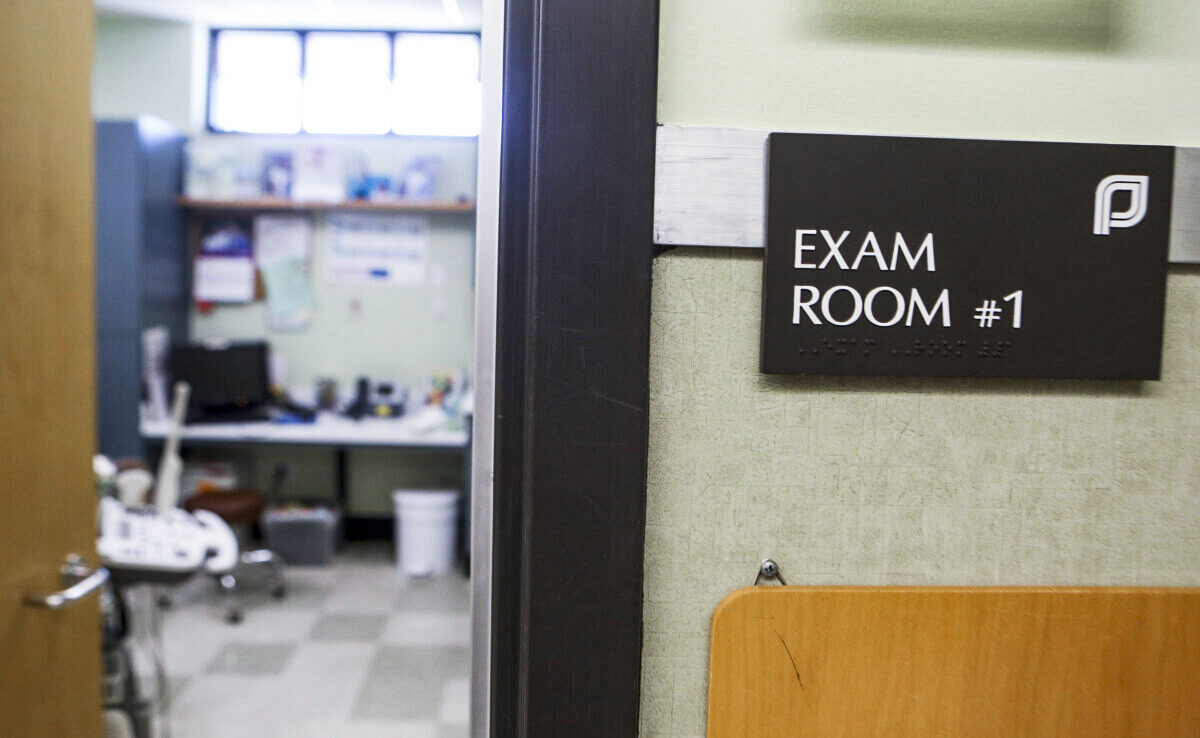 Texas Attorney General Ken Paxton, a Republican, and other attorneys for the defendants urged Alito not to intervene.
"There are many reasons that the Applicants are not entitled to the extraordinary relief they seek. The most obvious is that Applicants seek an injunction from this Court that would utterly fail to prevent any of the harm they claim will occur once Texas Senate Bill 8 becomes effective. This Court cannot expunge the law itself. Rather, it can enjoin only enforcement of the law. But the Governmental Defendants explicitly do not enforce the law, and the private-individual respondent testified that he will not do so," they said in their brief (pdf).
The private respondent is Mark Lee Dickson, the director of Right to Life of East Texas. A lawyer for Dickson said in a separate filing (pdf) that the abortion providers "cannot show that an injunction against the named defendants will prevent the irreparable harms that they allege, and an injunction that extends beyond the defendants would be patently unconstitutional."
Alito didn't rule on the matter, according to the public docket. That meant the law went into effect at midnight.
"Texas is now the first state ever to enforce a heartbeat law," Texas Right to Life, a pro-life group, said in a statement.
Amy Hagstrom Miller, founder and CEO of Austin clinic Whole Woman's Health, said on Twitter that the team at the clinic had completed an abortion for its "last patient" before the law went into effect.
Providers have said they would not continue carrying out abortions if the law took effect.
A ruling on a separate lawsuit, brought by two lawyers and a fund that helps women get abortions, came on Aug. 31. A Texas judge said that Texas Right to Life and its legislative director cannot bring lawsuits against the plaintiffs, at least for now.