Local governments must allow the sale of guns even during a pandemic, Texas Attorney General Ken Paxton said in a legal opinion issued on Friday.
Emergency powers cannot be used to regulate or restrict the sale of firearms, according to the state's top law enforcement official.
"State law provides several emergency powers to local governments to control movement within their region during a disaster, which serves our communities well during public health events like the one we're fighting now. However, local regulation of the sale, possession, and ownership of firearms is specifically prohibited under Texas law," Paxton said in a statement.
"Under our laws, every Texan retains their right to purchase and possess firearms."
Paxton's legal opinion (pdf) was in response to Republican state Rep. Dustin Burrows, who earlier in the week asked Paxton if gun stores could fit under the label of essential businesses.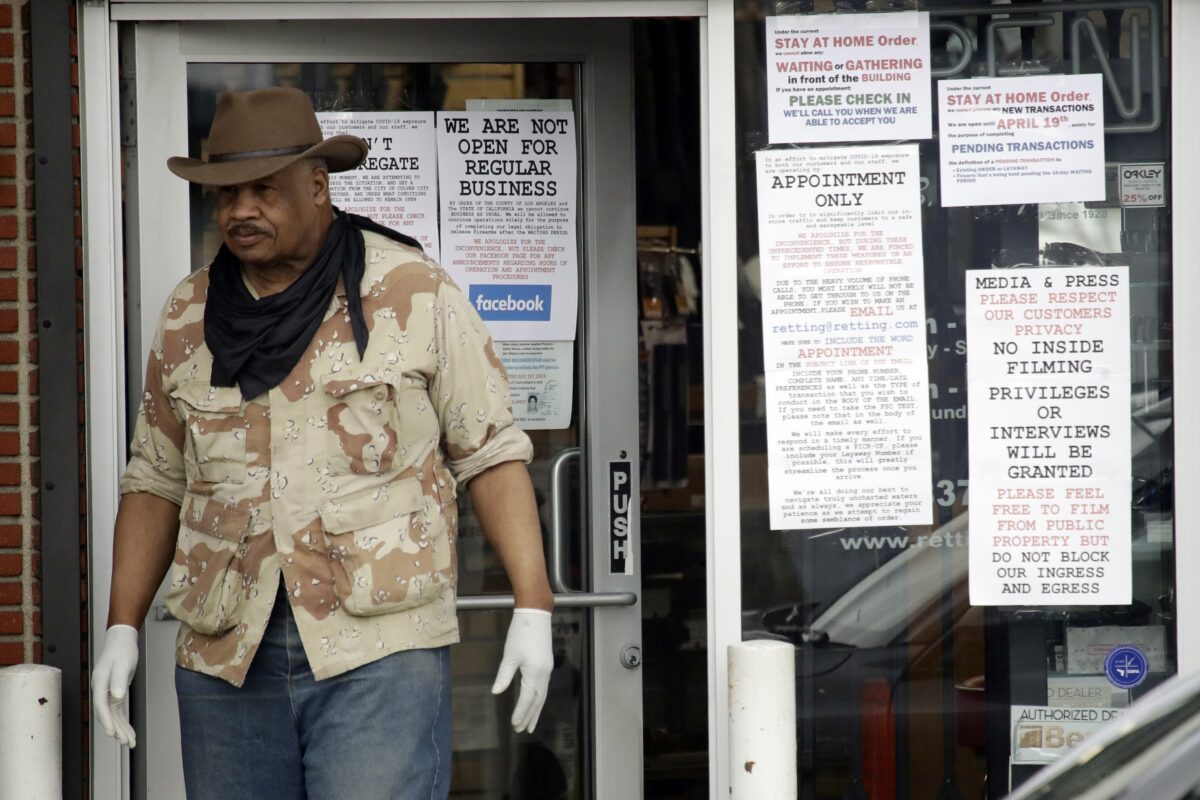 Non-essential businesses are being forced to close across the nation because of the COVID-19 pandemic. The new disease is caused by the novel coronavirus, which The Epoch Times refers to as the CCP virus because the Chinese Communist Party's coverup and mismanagement allowed the virus to spread throughout China and create a global pandemic.
Burrows, in a statement, praised Paxton's opinion, stating that having access to firearms and ammunition in the current situation "is clearly essential."
Local governments considering temporarily banning sales of weapons and closing gun ranges "would expose Texans to serious and perhaps fatal vulnerabilities," he added.
Some municipalities elsewhere are considering or have already issued orders for gun stores to close.
Los Angeles County Sheriff Alex Villanueva this week said gun and ammunition stores "are not considered essential businesses."
His decision contradicted a legal opinion from the county's counsel.
Other locales, including New Orleans, have banned or restricted the sales of firearms and ammunition.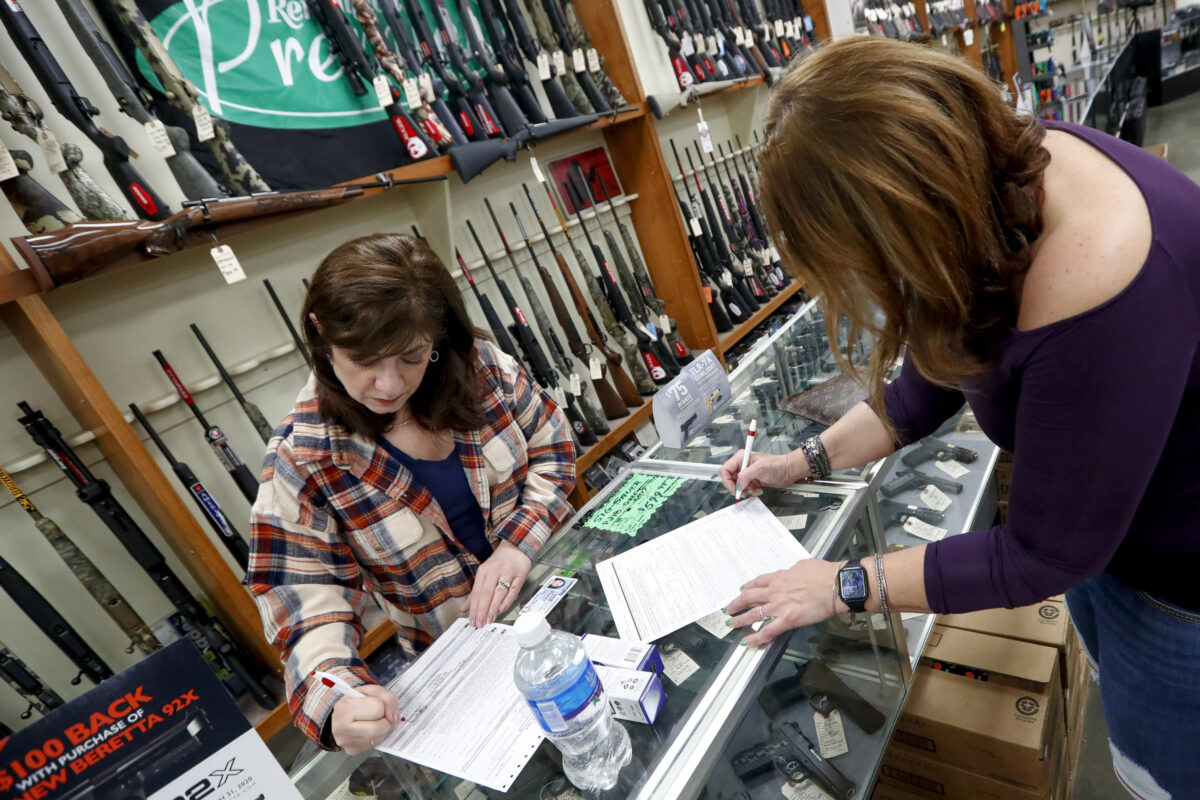 New York, New Jersey, and Massachusetts have also deemed gun stores nonessential while authorities in Ohio, Illinois, and Michigan said they are essential.
Pennsylvania Gov. Tom Wolf ordered gun stores to close along with other businesses dubbed nonessential, prompting gun rights groups to file legal challenges. The state Supreme Court dismissed the lawsuits but the governor reversed his order, allowing the shops to remain open if they followed social distancing guidelines.
Other states are also facing legal challenges, including New Jersey. The National Rifle Association said in a statement that other jurisdictions have added delays for background checks and put new restrictions on firearm transfers. The group promised members it will "keep a constant watch on what is happening nationwide" and "work diligently to ensure that you are able to defend yourself and your family during these unprecedented times."
Gun stores across the nation have reported a jump in sales since the number of COVID-19 cases began rising in the United States as people stocked up on goods, including food and medicine, according to news reports and FBI background checks. Federal data shared with the National Shooting Sports Foundation showed background checks were up 300 percent on March 16 compared with the same day last year.
According to Ammo.com, an online retailer, people have been buying ammunition "at an unprecedented rate."
"When there's a national emergency, people are looking for food, water, shelter—that part is important to the survival of our nation," Michael Cargill, owner of Central Texas Gun Works in Austin, Texas, told the Associated Press. "They are also looking for the Second Amendment to protect their families."