Tens of thousands of people across the Carolinas were left without power on Sunday after a winter storm swept across parts of the East Coast before spawning tornadoes in Florida.
The dangerous winter storm system combining high winds and ice has caused freezing rain, inches of snow, and ice to fall across much of the South East, knocking out power, disrupting transport, and causing hazardous driving conditions for locals.
In a statement on Sunday, Duke Energy, which serves 4.3 million customers in the Carolinas, said 67,000 of its own customers in both North and South Carolina had been left without power, noting that some outages could potentially last up to several days.
As of 11:15 a.m. on Sunday, 27,000 customers in North Carolina and 40,000 in South Carolina had no power, the company said while warning that further power outages were expected on Monday.
Customers in North Carolina's Gaston, Jackson, Macon, and Swain were the hardest hit by the outages, along with those in South Carolina's Anderson, Darlington, Florence, Greenville, Greenwood, Kershaw, Oconee, Pickens, Spartanburg, and Sumter, the company said.
By late Sunday evening, 43,823 customers in both North and South Carolina have no power, 28,167 of which were located in the North and 15,656 in the South.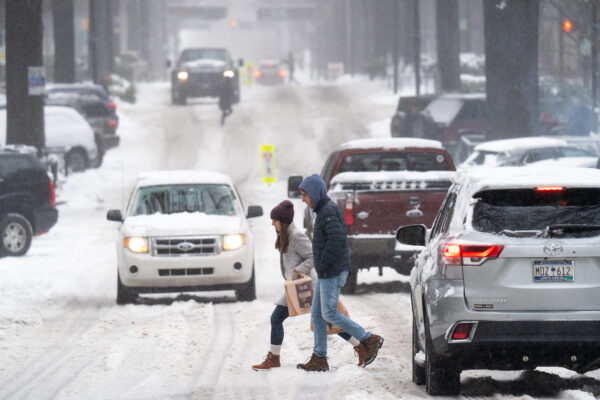 Duke Energy said it had stationed more than 11,000 of its workers, including power line technicians, damage assessors, and vegetation workers, across the two states ahead of the storm to help with power restoration but warned that ongoing hazardous weather and dangerous road conditions will slow repairs.
"I thank our customers, in advance, for their patience and understanding during what could be a multi-day power-restoration process, given the expected widespread damage to our electric distribution system across both states," said Jason Hollifield, Duke Energy Carolinas storm director.
"Our crews are ready to begin power restoration as soon as weather conditions safely allow, but ongoing hazardous weather and dangerous road conditions initially will slow our ability to assess damage, make repairs and estimate power restoration times," Hollifield said.
According to poweroutage.us 33,033 people in South Carolina and 32,181 in North Carolina had no electricity late Sunday. In Virginia, 29,427 people were left without power, while 29,186 in Georgia had no electricity. Another 22,331 were left without power in Maryland.
In South Carolina, The National Guard has been activated to assist with the storm and keep major roads clear.
"At the direction of South Carolina Gov. Henry McMaster, the South Carolina National Guard has activated approximately 120 service members to be available to support our state partners in response to the winter weather impacting areas of the state," said U.S. Army Maj. Gen. Van McCarty, the adjutant general of South Carolina, said in a Sunday news release.
The South Carolina National Guard is prepared with teams of service members working with civil authorities to ensure the major roadways remain clear during the inclement weather conditions and after the storm has passed."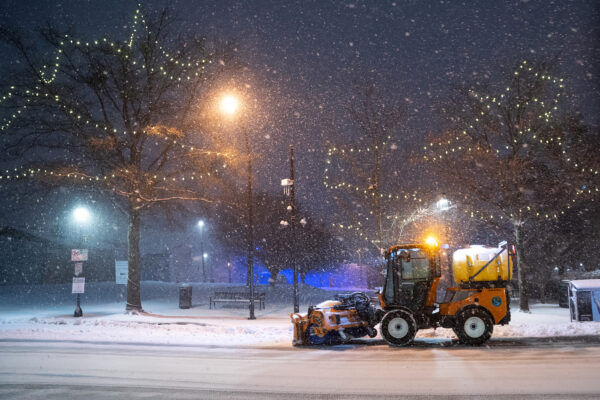 The storm system also spawned two tornados in Florida, the National Weather Service said. An EF-2 tornado with maximum winds of 118 mph hit near Fort Myers, Lee County, and caused widespread power outages and at least three injuries, per the NWS. There were no reports of deaths, local officials said. An EF-1 tornado with winds of 110 mph also struck near Placida, Charlotte County.
And the stormy weather and hazardous conditions are not going to be over any time soon.
Heavy snow and ice accumulations from the winter storm are likely to produce "hazardous travel, downed trees, and power outages through Monday for portions of the eastern U.S." as per the National Weather Service. Some parts of the United States can expect to see up to a foot of snow through Monday.
Meanwhile, the states of Delaware, Florida, Maine, North Carolina, Maryland, New Jersey, New York, South Carolina, Virginia, and the island of Puerto Rico, could see strong winds and flooding, NWS said.