Paralympian Dylan Alcott has been named 2022 Australian of the Year, becoming the first person with a disability to win the award in its 62-year history.
Last year, he became the first male tennis player in history to achieve the "golden grand slam" after winning singles titles at the Australian Open, Roland Garros, Wimbledon, the US Open and at the Tokyo Paralympics, where he claimed his second singles Paralympic gold.
Born with a tumour wrapped around his spinal cord which was cut out just a few days after birth, the 31-year-old Alcott said on Tuesday night that he "used to hate" himself.
"I hated being different and, you know, I didn't want to be here anymore. I really didn't," Alcott said.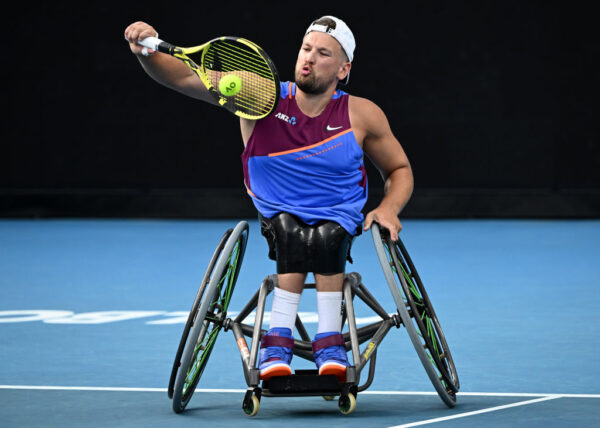 Now, the tennis champion thinks his disability is the "best thing that ever happened to me".
"I really hope I make you proud out there. But winning grand slams and gold medals isn't my purpose," he said. "My purpose is changing perceptions so people like me can get out there and live the lives they deserve to live."
The Paralympian called for free rapid antigen tests for people with disabilities and the full funding of the National Disability Insurance Scheme. He also encouraged people to speak to those with lived experience and invest in people with disabilities to help them and their carers get into the workforce.
Slightly more than 50 percent of people with disabilities were employed and the unemployment rate doubles that of able-bodied people, the same figures as three decades ago, he added.
"We have to have greater representation of people with a disability absolutely everywhere… In our boardrooms, in our parliaments, in our mainstream schools, on our dating apps, on our sporting fields, in our universities, absolutely everywhere."
The seven-time Australian Open champion ended his speech with a message for non-disabled people.
"It's time for you to challenge your unconscious biases," Alcott said. "Leave your negative perceptions at the door and lift your expectation of what you think people with a disability can do."
"Because there's always more than you think."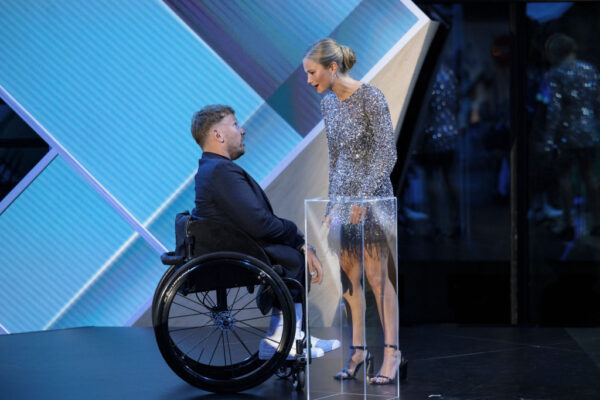 The tennis star has received numerous compliments for his vocal advocacy for people with disability and for his sporting achievements.
"You are so deserving of this great honour my friend, good luck in your quest for an 8th Australian title!" legendary Australian tennis player and former world number one Rod Laver said in a post on Twitter.
Meanwhile, Paralympian Kurt Fearnley called the decision to honour Alcott as Australian of the Year "bloody brilliant."
He said in a post on Twitter: "We've had some remarkable Paralympians over the last 60 years. Uncle Kevin Coombs, Libby Kosmala, Sandy Blythe, Louise Sauvage and many more! Many deserving but tonight is the night we get one of our mob as #ausoftheyear?"
BLOODY BRILLIANT! We've had some remarkable Paralympian's over the last 60 years. Uncle Kevin Coombs, Libby Kosmala, Sandy Blythe, Louise Sauvage and many more! Many deserving but tonight is the night we get one of our mob as #ausoftheyear! Nice job @DylanAlcott!! Big year ahead!

— Kurt Fearnley (@kurtfearnley) January 25, 2022
Last year, Grace Tame was named Australian of the Year for her activism for survivors of sexual assault. In 2019, she had campaigned for a law allowing Tasmanian survivors to speak out.
The Senior Australian of the Year title was given to 71-year-old St John Ambulance volunteer Valmai Dempsey from Canberra for her efforts in helping the community during the Black Summer bushfires and COVID-19 pandemic.
The recipient of the 2022 Young Australian of the Year was Dr Daniel Nour from Sydney, founder of Street Side Medics, a mobile not-for-profit healthcare service for homeless people in NSW.
Meanwhile, CEO of Sober in the Country, Shanna Whan from NSW became 2022 Australia's Local Hero for her charity work, through which she is trying to spread the message that it is always 'ok to say no' to booze.
The Australian of the Year is a national award conferred on an Australian citizen by the National Australia Day Council.
AAP contributed to this article.