A Tennessee dog who was the victim of a savage beating before it was set on fire has died, it was reported.
The Camden Animal Clinic in Benton County posted an update last week, according to Fox17 in Nashville.
Sissy, a 6-year-old black Labrador mix, was covered in burn marks and had to receive medical treated after being beaten, the report said.
The Camden Animal Clinic issued a statement to the Fox affiliate and used the dog's perspective. "Thank you for all the outpouring love and support that you have shown me and my family since my attack. My burns were very bad. All the skin on my tummy and chest and inside my legs died," it said.
Cody Shay Townsend was arrested and charged with aggravated animal cruelty, aggravated burglary, and trespassing, Fox17 reported in late April.
Townsend tried to get into a car at the same time as a woman and refused to leave and made unusual statements to her, said Benton County Sheriff Ken Christopher. The woman forced him to leave before he walked to another home.
DISTURBING 😡Middle Tennessee dog beaten with hammer, baseball bat then set on fire, officers say https://t.co/trEvb5cbSJ pic.twitter.com/n7EXr4tEKX

— FoxNashville (@FOXNashville) April 30, 2019
When he tried to enter the home, a dog confronted him, officials said.
Townsend then allegedly hit the dog with a baseball bat before burning it after dousing it with gasoline.
According to WSMV, Townsend had been burning tree stumps in a yard to get rid of them. After the dog wandered to him, he grabbed it and shoved it beneath a stump before pouring gasoline on it.
Reports said that Townsend was believed to be under the influence of a controlled substance.
Burns Were Too Severe
"I wanted to do everything to make her live," veterinarian Elizabeth Paschall told the Jackson Sun. "…I just feel helpless. Even though there's a lot we can do, we have to value what's in the best interest of our patients."
She added that the dog was "getting worse daily as far as the way she felt and her ability to move."
Sissy's puppies were weaned and are old enough to be on her own, she said.
Dog euthanized due to severe injuries after Benton County man set her on fire https://t.co/FirXjz6ScO

— The Jackson Sun (@JSunNews) May 8, 2019
"We just have to keep fighting evil and do good," Paschall said. "Doing good is what will combat evil. We just can't let evil overtake."
Facts About Crime in the United States
Violent crime in the United States has fallen sharply over the past 25 years, according to both the FBI's Uniform Crime Reports (UCR) and the Bureau of Justice Statistics (BJS) National Crime Victimization Survey (NCVS).
The rate of violent crimes fell by 49 percent between 1993 and 2017, according to the FBI's UCR, which only reflects crimes reported to the police.
The violent crime rate dropped by 74 percent between 1993 and 2017, according to the BJS's NCVS, which takes into account both crimes that have been reported to the police and those that have not.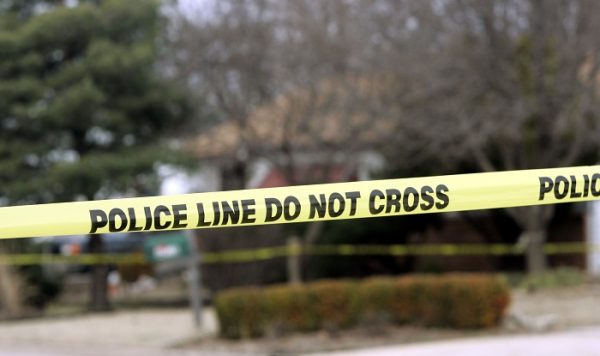 "From 1993 to 2017, the rate of violent victimization declined 74 percent, from 79.8 to 20.6 victimizations per 1,000 persons age 12 or older," the U.S. Department of Justice stated.
Both studies are based on data up to and including 2017, the most recent year for which complete figures are available.
The FBI recently released preliminary data for 2018. According to the Preliminary Semiannual Uniform Crime Report, January to June 2018, violent crime rates in the United States dropped by 4.3 percent compared to the same six-month period in 2017.