Duan Jinggang's life changed forever in 2011 after he held up a banner in China's southernmost island province of Hainan that challenged "all corrupt dictatorial regimes" to step down.
Amid a wave of pro-democracy uprisings in China inspired by anti-government rebellions in the Arab world in 2011, Duan's defiant sign landed him in a Chinese police station, where dozens of police officers beat and interrogated him during a grueling 24-hour session.
In his frantic journey for safety that followed, Duan scaled mountains on the China–Vietnam border, and was left homeless and destitute wandering around Southeast Asia, desperate to find a place for refuge. For weeks, he spent his nights on a straw mat in the hallways of a Buddhist temple in Cambodia, where the cold breezes frequently shook him awake.
Often, he had only one meal a day from whatever alms the monks shared with him.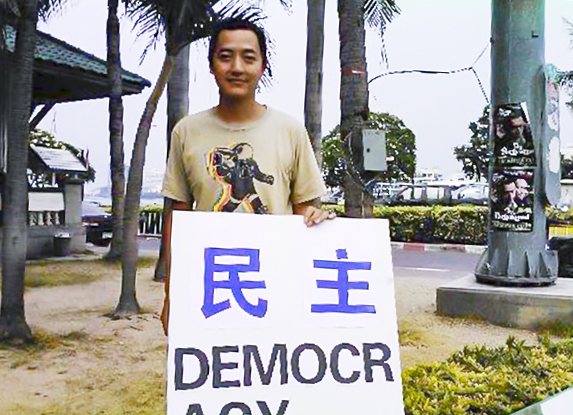 Eventually, Duan would traverse more than half a dozen countries in a bid for asylum—which didn't come until Sweden opened its arms to him a decade later. The sense of desperation at one point drove him to swim five hours to Singapore from Malaysia, while wearing slippers and using a Chinese-made swimming ring to prop him up at times of exhaustion.
He felt he was going to die when his skin touched the water.
"I really don't want to do this," he recalled thinking at the time. "Why do I have to suffer like this?"
Duan found an answer in a recent essay, "How Humankind Came To Be" by Mr. Li Hongzhi, the founder of Falun Gong, a spiritual practice that features meditative exercises and ancient values centered on the principles of truthfulness, compassion, and tolerance.
In the article, Mr. Li writes that the purpose of one's existence isn't for achievements, but rather to mitigate one's karma or sins.
"When a person, amidst painful experiences, still manages to keep kind thoughts, have gratitude, and be a good person, he or she is growing through it," he wrote. "It is certain that going through hardships can help people to atone for their sins and karma. And anyone who manages to stay good-natured amidst painful situations and interpersonal troubles is going to build up merit and virtue and, as a result, will achieve the elevation of his or her soul."
The idea that one can acquire inner strength through suffering is a message that stood out to Duan, who has been a Christian since his teenage years.
"It's like steel," Duan said. "The many times of tempering is what makes it invincible."
From antiquity, suffering has been an ever-present theme across faiths. Jesus was nailed to a cross, and early Christians faced waves of hostility before the faith came into prevalence. In communist China, the estimated 100 million adherents of Falun Gong became state targets of sweeping persecution in 1999, causing millions to suffer from detention and torture, and an untold number of victims have died from systematic forced organ harvesting.
"History is like a cycle," Duan said.
Humility
Zhao Xin, a student leader during the 1989 Tiananmen Square protests who is now based in the United States, was detained and imprisoned at least seven times for his activism, during which he was tortured many times to the verge of death.
He found Mr. Li's insight into human existence eye-opening, especially with regard to the human connection with the divine.
"Be it in China or elsewhere, even the accomplished monks and sages from ancient times haven't been able to answer these fundamental questions," he told The Epoch Times. "How did this universe come about? Why do human beings exist? None could answer. And barely anyone has touched upon what human beings are doing in this society."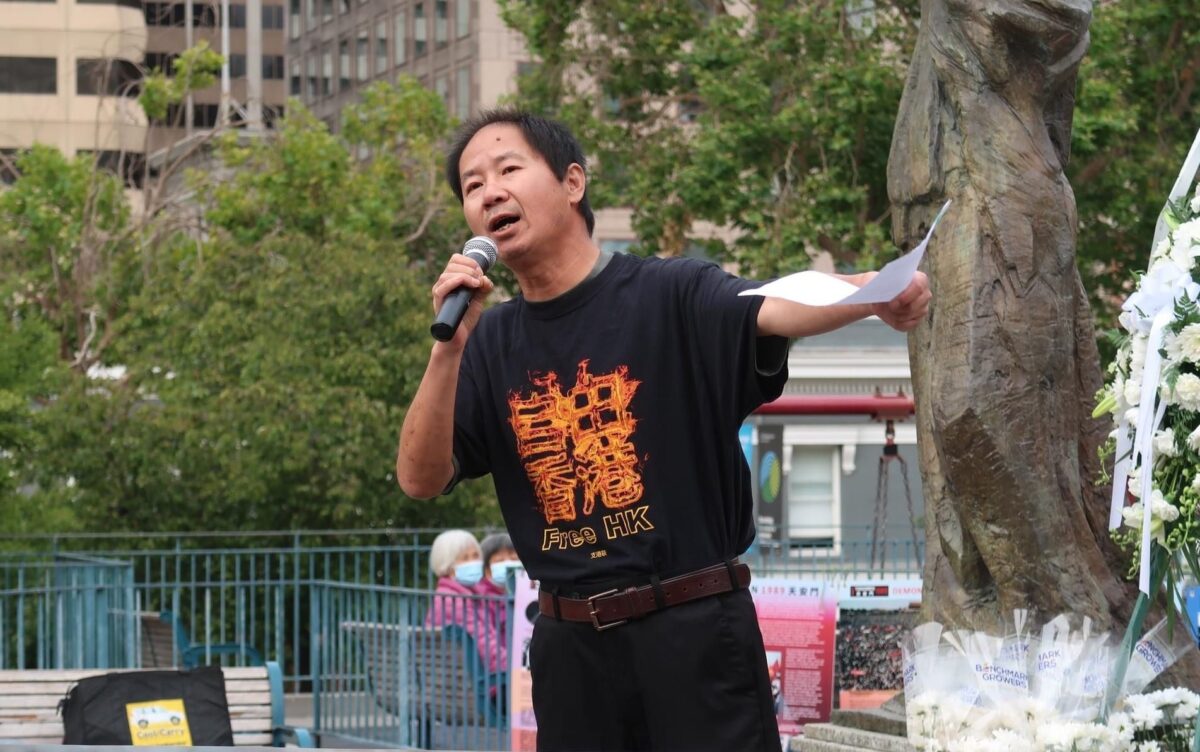 After studying the article for several days, Zhao, also a Christian, believes that one should approach it with openness whether or not it aligns with the conventional ideas he or she holds.
"There's so much we don't know," he said. "We need to acknowledge the limits to our lives, our understanding, and our capacity."
Meanwhile, Zhao Zhongyuan (who has no relation to Zhao Xin), a doctor of Chinese medicine popular among Chinese politicians and military officials in Beijing, echoed the activist's view by pointing to the ancient medical system that he practices.
Often, people dismiss Chinese medicine as being too enigmatic and insist they can only believe what they can see. But he argues that one's level of comprehension is limited by their own capacity, and suggested that people should not so casually dismiss Mr. Li's words without taking a step back to consider the limitations of humans' perceptual capabilities.
"The way Chinese medicine works is by feeling a patient's energy channels, which is something you can't see or touch. But Chinese medicine is nonetheless effective," Zhao, a Buddhist, told The Epoch Times.
"There's little that one can see with the eyes, so what's not seen isn't necessarily nonexistent. The light spectrum visible to the naked eye is very narrow; so is the range of frequencies one can hear."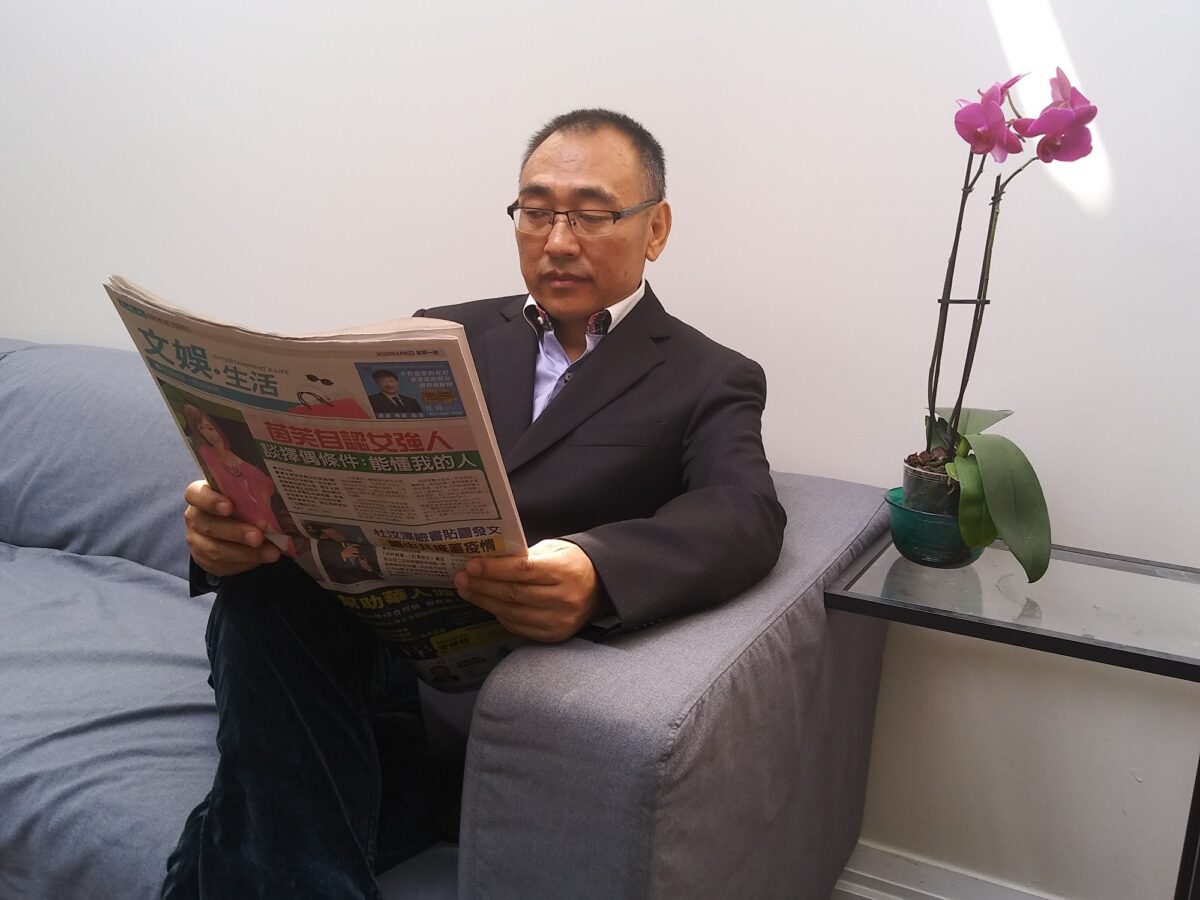 A Warning Bell
Ye Ning, an attorney in New York, read Mr. Li's piece three times on the night it was published on Jan. 20, to mark the Chinese New Year. He called the article a "powerful dose of medicine that wakes people up from their dreams."
According to Mr. Li, the universe goes through the process of "formation, stasis, degeneration, and destruction," the same way as people are subject to "birth, aging, illness, and death," and that the human world is currently in the last period of the destruction phase.
"This is a warning bell to people," Ye, also a Christian, told The Epoch Times. "If anyone doesn't strive for kindness and inner improvement, but continues to commit evil, there isn't much time left for you."
Since World War II, Ye said he has seen the human moral standard declining at an accelerating pace.
"We see the explosive growth of high technologies and the dizzying technological revolution," Ye said. "The new discoveries and inventions allowed people to live a life of material abundance, but the spiritual and moral standards have gone into free fall."
The influence of Chinese communist totalitarianism is partly to blame, he said, "but it's also not a China problem alone—it is the chaos on the eve of destruction."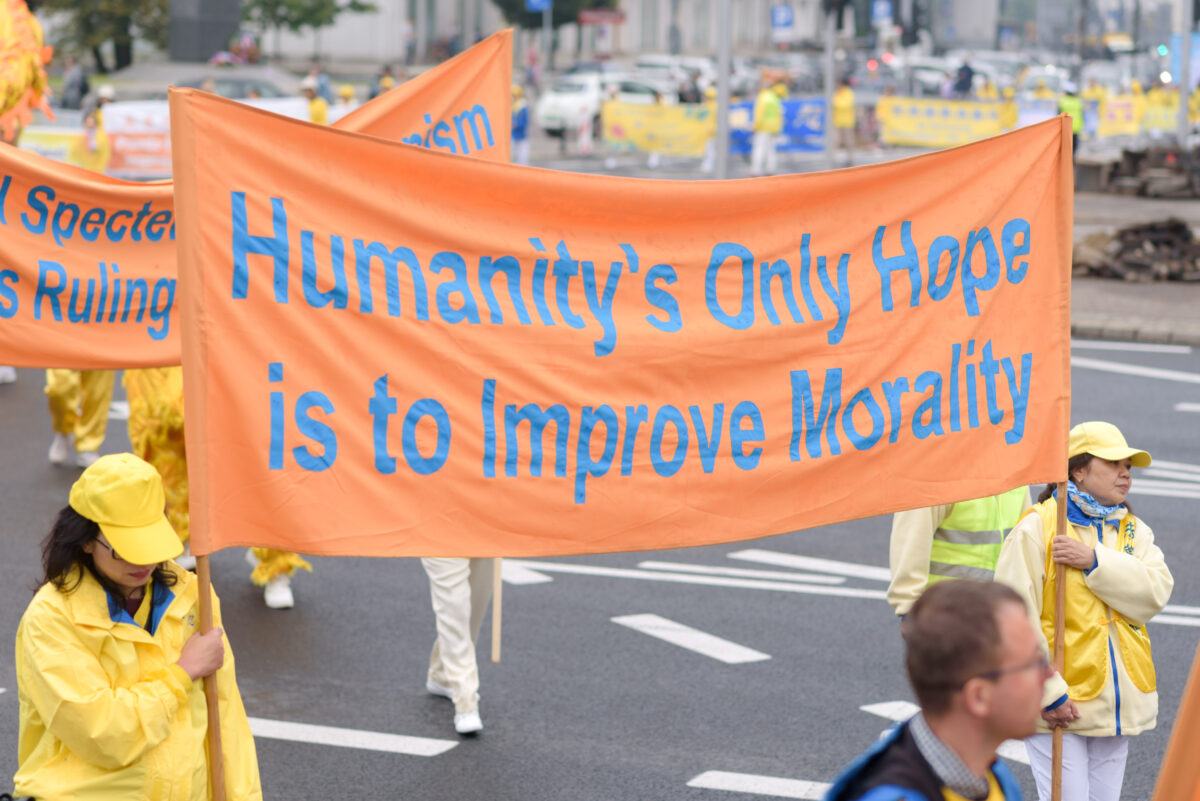 The warning message also resonates with Wang Jing, a Chinese dissident now based in the United States who runs a website dedicated to China's human rights.
Wang became a petitioner seeking justice for her sister, who was fatally stabbed at the age of 19 while working at a state oil firm. The years of fruitless effort left her disillusioned with the Chinese regime and motivated her to help fellow Chinese defend their rights.
To Wang, the warning in Mr. Li's article is that the choice between kindness and evil is also a matter of life and death.
"Even if people die, they still have souls. And when people enter the destruction phase, the Creator will only keep those who are kind," Wang told The Epoch Times. For her, this means putting others' needs before her own, even at the cost of her own safety and security.
Li Yuanming, Xue Mingzhu, Linda Lin, and Hong Ning contributed to this report.