During a visit to Sydney in 2017, Tan Tianxing, the deputy minister for China's overseas influence and intelligence gathering apparatus, the United Front Work Department (UFWD), reportedly told a gathering of Australia-based Chinese media to promote Beijing's interests by putting a positive spin on its controversial Belt and Road Initiative.
Tan stressed his hope that Australia's Chinese-language media would actively "spread the voice of China" and tell "Belt and Road stories, and record the great era of the Belt and Road Initiative."
The revelations come as the federal government undertakes a concerted pushback against foreign interference on multiple fronts.
The Belt and Road Media Roadshow
The Chinese Communist Party (CCP) has for years backed a global public relations blitz to promote the Belt and Road Initiative.
It has launched a series of initiatives under the umbrella of the program including: the Belt and Road Forum for International Cooperation, Belt and Road International Lawyers Association, the Chinese Media Alliance of Belt and Road Countries, and the Belt and Road Initiative Symposium.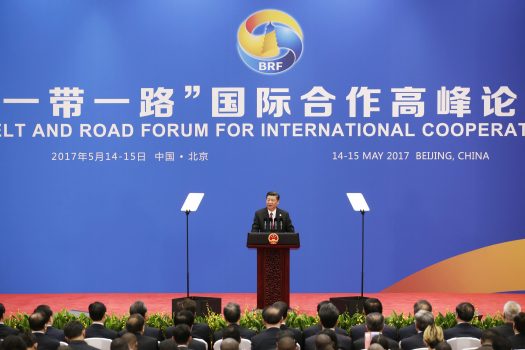 The Symposium held on Feb. 8, 2017, in Sydney was hosted by the Australian branch of China News Agency (who's bureau chief Tao Shelan was allegedly banned from re-entering the country in 2020).
In his speech, UFWD leader Tan boasted that 40 million ethnic Chinese lived overseas in countries and regions participating in the BRI.
"They are important promoters and bridges for the construction of the Belt and Road Initiative," he said.
Also speaking at the symposium, Zhang Xinxin, president of China News Agency, agreed that media should "shoulder more important responsibilities."
Sydney-based Nanhai Media's Chief Editor Zhou Manqi said: "As an Australian Chinese-language media, we hope to use objective and vivid reports to create a good atmosphere for [China's] circle of friends, so that the media can become a catalyst for the Belt and Road …"
The Sydney Morning Herald has accused Nanhai, which operates WeChat channels, and magazines in partnership with Vogue and Qantas, of receiving funding from Beijing for cultural events.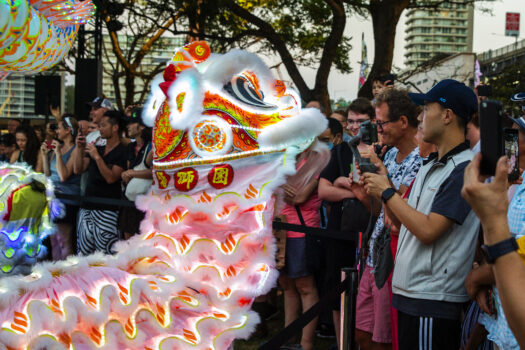 Also in attendance was the president of The Australian News Express Daily, which is owned by billionaire Chau Chak Wing, known for his $20 million donation for the construction of the Dr. Chau Chak Wing Building at the University of Technology Sydney.
The Sydney Morning Herald alleged in a report that former Australian spy chief Duncan Lewis warned major political parties in 2015 of accepting donations from him over foreign interference concerns.
John Zhang was also in attendance. Zhang owns a media group and is now under investigation from security agencies along with former New South Wales Member of Parliament Shaoquett Moselmane.
After listening to the local Chinese media representatives' speeches, Tan expressed his "deep respect and heartfelt gratitude" for their contribution and, among other things, for "disseminating the great idea of the Belt and Road."
Repelling Foreign Interference on Multiple Fronts
The latest revelations come as the Victorian Premier Daniel Andrews continues to face criticism for his decision to sign up to the BRI.
The premier has signed two Memoranda of Understanding with the National Development and Reform Commission, once in 2018 and the other in 2019.
In late Aug. Prime Minister Scott Morrison announced the new Foreign Relations Bill, which experts believe will target the BRI as well as a host of agreements signed between sub-national governments in Australia and Beijing.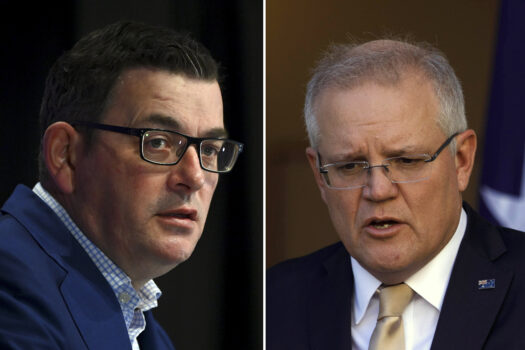 The law will give the foreign minister authority to review and potentially veto agreements that are believed to contravene the national interest.
At the same time, Alan Tudge, the acting immigration minister has been vocal about foreign interference in multicultural communities in Australia saying they form a threat to social cohesion.
"Malign information or propaganda can be spread through multicultural media, including foreign language media controlled or funded by state players," he told the National Press Club on Aug. 28.
Tudge has gone on to engage multicultural media more frequently, and also announced a revamped citizenship test that will place a stronger emphasis on learning and understanding Australian values.