When Céline Dion and Andrea Bocelli joined forces for their duet "The Prayer" in 1998 for the animated film The Quest for Camelot, it was a moment to remember. These two originally recorded the touching song, a prayer for world peace, in solo versions, Dion singing in English and Bocelli singing in Italian.
However, it was the duet version, with their voices merging, that had audiences on their feet. "The Prayer" won the Golden Globe Award for Best Song, which gave Dion her second win in a row, and was nominated for a Grammy and an Oscar. When Bocelli was unable to make the rehearsal for the Grammy Awards, a 17-year-old Josh Groban stepped in and wowed Dion. Groban and Dion would record their own charting version in 2008.
Suffice to say, this is a song that demands a big voice and stage presence. So when you first come across a YouTube cover version by two teenagers from Ontario, Canada, you might not expect too much.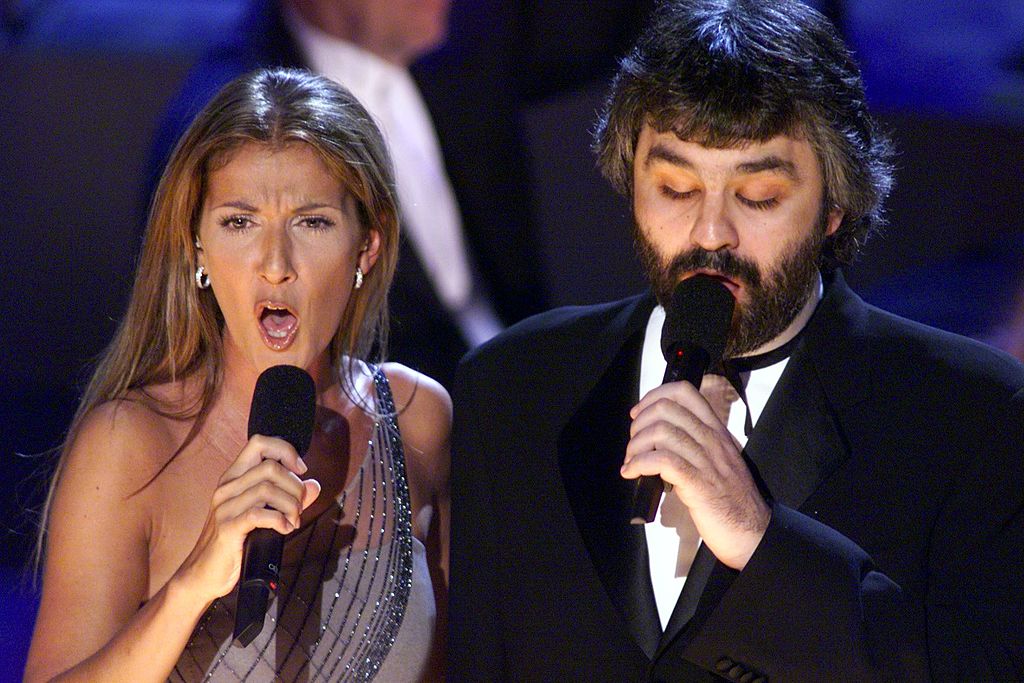 As the performance begins, teenagers Noelle Maracle and Ryland Clark walk into a concert venue, dressed like kids their age. They bring the lights up and set down a boombox behind the stage.
Then they start the music and step up to take on this inspirational song, having changed their clothes into formal wear and looking ready for the show. These young Canadian singers look so small that it is difficult to imagine them having the vocal chops needed to pull off a cover of the song.
However, when Noelle starts singing, it's clear that she has a gift, matching Dion's range and control. "Lead us to a place / Guide us with your grace / To a place where we will be safe."
Her strong, full voice soars delicately to the high notes and seems to come back down effortlessly. Then Ryland starts in Bocelli's part, which he sings flawlessly in Italian.
As the music rises for the bridge, sung in Italian, Noelle and Ryland's voices intertwine like birds flying up in the sky, "Un mondo di giustizia e di speranza / Ognuno dia la mano al suo vicino / Simbolo di pace, e di fraternità" ("A world of justice and hope / Where everyone give their hand to their neighbor / Symbol of peace and brotherhood").
As the song comes to its close, Noelle sounds very much the inheritor of Dion with her dulcet tones. While they might still be young, Noelle and Ryland clearly have a lot to share. These two singers have each had their moment to shine on YTV's talent show "The Next Star," with Noelle winning the "Virtual Next Star" in 2012 and Ryland becoming a finalist in the televised version in 2014.
Along with this viral cover of "The Prayer," which has garnered almost 4.5 million views on YouTube, Ryland and Noelle have joined voices for several other beautiful covers.
The two talented youngsters performed a challenging song with such grace.