A teen who went missing in Queens, New York, might be the victim of sex trafficking, officials said on Tuesday.
Sources in the New York City Police Department told the New York Post that Corinna Slusser, a 19-year-old college student from Pennsylvania, was seen last in Queens on Sept. 20. Now, police think that she was abducted and is in a prostitution ring.
She was seen last at the Haven Motel, on Woodhaven Boulevard by 68th Avenue in Rego Park, according to the New York Daily News.
Slusser filed a complaint against a man who is known for overseeing prostitutes in New York City. She was first reported in Pennsylvania. Her family found photos on Instagram tracing her to the Bronx.
"Corina please be safe .xoxo I love you," a friend wrote in a comment on the post on Sept. 10.


The NYPD released a photo on Monday, and it added that it is looking out for the teen.
"My daughter was a great student, a cheerleader. She had many friends and lived her life as a normal teenager. I need her home and I cant bare anymore days like this," Sabina Tuorto, the teen's mother, wrote on Oct. 10 on Facebook. "I fear the worst but I pray for the best and her to return home. Waiting for an Angel to hear my prayer," she wrote.
Slusser is 5 foot 6 and weighs about 140 pounds. She has blue eyes and blond hair, and she has a black flower tattoo in the middle of her chest.
Corinna Slusser has been missing for 3 weeks. Her last known location is the Bronx, NY. If u have ANY info contact the police #MissingPerson pic.twitter.com/Eh4cDP0g5l

— genny shawcross (@gennnyshawcross) October 10, 2017
"She filed an emergency protection from abuse while living in New York with a man. She is originally from the Bloomsburg area and has been missing for around two weeks," wrote one friend, Cameron Seely, in an Oct. 5 Facebook post.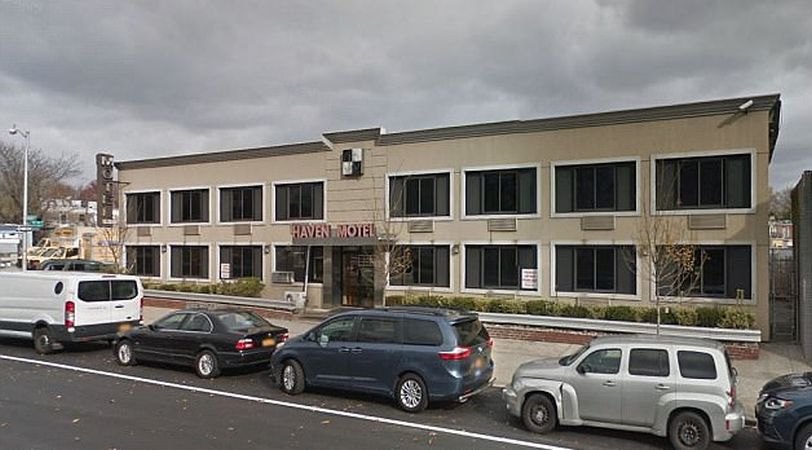 "She is a very active social media user and has not poster in weeks either."
Those with information about her disappearance are urged to call the NYPD's Crime Stoppers Hotline at 1-800-577-TIPS [8477].
Teen Missing In NYC May Be Sex Trafficking Victim, Report Says https://t.co/p1DyCc8VGw pic.twitter.com/HeWmc2PisJ

— Queens Patch (@QueensPatch) November 7, 2017