"Even one small bear can impact someone's life in wonderful ways," William Pugmire, 16, told The Epoch Times.
He would know. Since March, Pugmire has personally given about 100 bears he made to senior citizens around his home city of Carlsbad, California.
"They love them so much," he said. "They've said it makes them feel loved and comforted. One hospice center said people were asking for more, and were so happy to have received them. They bring everyone such happiness."
Pugmire, a junior at La Costa Canyon High School, has volunteered his time with seniors in the past, but he had to get creative about doing it from a distance.
Music for the Elderly
For the past several years, Pugmire has visited Sunrise Assisted Living Center once a week to play piano for the residents there. He was following in the footsteps of his older sister, who used to play violin at the center.
"She inspired me to play after hearing all of her amazing stories. I wanted to bring the same joy that she did," he said.
His performance playlist included classical songs including Beethoven's "Für Elise," "Moonlight Sonata," various holiday tunes, and one of his all-time favorite hymns, "Nearer My God to Thee."
"I loved mixing in classical pieces with some fun, lively ones to spice things up," he said. "I loved seeing the residents' happiness when they listened to the music. It was so amazing to see people with Alzheimer's and dementia that don't remember where they are, but remember [a] tune."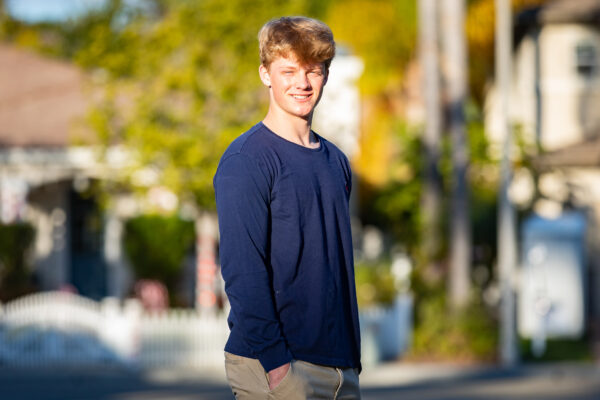 Sometimes residents would tell him that certain songs would make them recall memories they had long since forgotten.
Pugmire, who has been playing piano since he was 6 years old, reveled in seeing the effects of music on the residents. They would often clap along and hum with the songs as he played.
"I think music has such an amazing power and can resonate with so many," he said. "I loved helping the residents feel that."
Pugmire's Pandemic Response
Once the pandemic hit in early March, Pugmire was "sad and disappointed" that he couldn't visit and play for the residents anymore. So he had to come up with a way to reenvision this "great experience [that] not only brought them joy, but brought me joy as well," he said.
Pugmire wanted to figure out a way to remind the seniors that they were loved, and that someone was thinking of them.
He had the idea for bears when he came across a Pinterest post explaining how to make your own bear. Then, he modified the instructions to make the bear "more comforting" and easier to craft.
"There was such a great response from the center, that I realized I could expand this idea and serve even more people," he said. "It was an easy way to make a lot of people happy."
Virginia Norris, a volunteer coordinator for South Valley Hospice Services, learned about Pugmire's project when he answered an ad they put out for volunteering.
"After he finished making us some bears and we passed them out, he asked if he could make some more instead of just stopping," Norris told The Epoch Times. She had nominated him as a local hero in response to a call out by The Epoch Times.
"So he actually sent us two loads and then he asked us if he could make some more, but we told him we had given them out to everyone already.
"If I asked him, he would make as many as we needed. That's how generous he is. He spends his own money on materials and postage."
She wanted to highlight Pugmire's efforts because she said "he was doing something to help others in spite of everyone being locked down. He couldn't go out, so he decided to do something positive."
She said the handmade bears bring comfort to the residents' bedsides.
"Bears can go to bed with the patients and are a soft thing to hug at night," Norris said.
Make Your Own Bear
On his website, Bears by Will, he includes a four-minute video encouraging other people to make their own bears to give to anyone who's isolated or feeling alone.
He noted that all the items required can be purchased at a department store: a fleece "fuzzy" blanket, rubber bands, ribbons, scissors, and a ruler or tape measure. Pugmire said one $6 to $8 blanket can make about a dozen bears.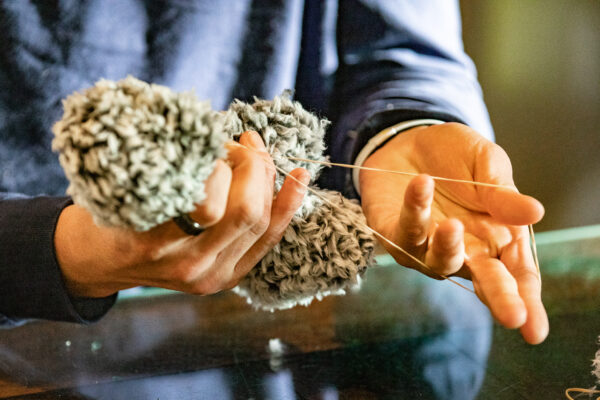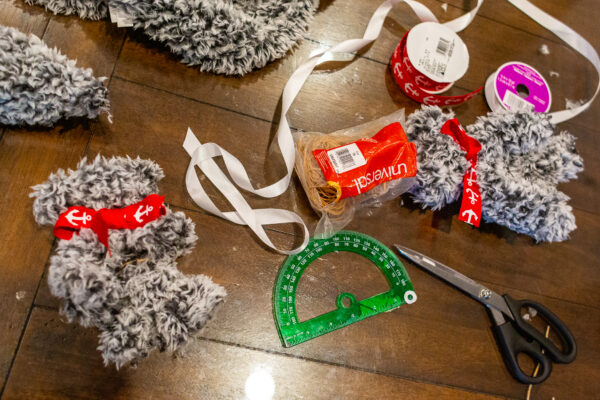 He suggests donating homemade bears to children's hospitals, assisted living centers, hospice centers, foster cares, military families, and widows/widowers.
So far, he's drawn the attention of six local Teen Volunteers in Action (TVIA) chapters who have added this project to their roster of events. He also has many friends making bears.
"About 25 kids are signed up from each chapter, and each boy will make about 10–12 bears," Pugmire said. "Hopefully, after all these projects are done, there will be about 1,800 bears, and I hope this event will continue to give away even more bears."