America's largest teacher unions have funneled millions of dollars to divisive political movements as well as mostly Democratic political candidates, using the pandemic and their political influence to advance policies outside of education—including election reform and COVID-19 policy.
This was among several findings in a new investigation into America's two largest teacher unions focusing on how the unions "reward insiders, promote political activism, and push a divisive agenda."
The report reveals that two of the largest and most powerful U.S. teacher unions; the American Federation of Teachers (AFT) and the National Education Association (NEA), have been using the COVID-19 pandemic to expand both their influence and planned agenda for radical changes to public schools, including pushing critical race theory and transactivism policies while simultaneously dismantling education standards by abandoning basic skills like math and reading.
In an interview with EpochTV's "Crossroads" program, Eric Eggers, vice president of the Government Accountability Institute, which investigated this issue, said the unions have been funneling millions of dollars into political campaigns over the years while simultaneously increasing their political influence.
"I think the pandemic has exposed how powerful the unions have become," Eggers said. "And with that power, you know, there's the old phrase: 'Never let a good crisis go to waste.' I think, unfortunately, unions are now actively exploring ways to leverage pandemic era education and the incredible influx of capital that's going to schools, going to teachers, going to unions, in fact.
"So there's a reimagining of what it may look like to have a post-COVID—and to be quite honest, I think a post-2020—social justice racial-awakening education environment," Eggers said, noting that a number of phrases in resolutions that have been passed by both the AFT and NEA, and internal communications viewed by Eggers show that "one of the things that they say they want to do is move away from 'a culture of whiteness' and into stuff that emphasizes more equity."
"One of the things that they propose doing is having a Black Lives Matter at School week," Eggers, who previously served as Director of Internal Communications for the Florida Department of Education, said.
The investigation into America's two largest teacher unions revealed that they have funneled millions into political campaigns over the years, which has, in turn, granted them more political weight to push through their own agendas.
"Thus, when the social activism of the day demands removing resource officers from the classroom, closing down schools for COVID, or teaching controversial and subjective curriculum to young students, the needs of parents and students sink beneath the lobbying influence of an organization like the NEA," the investigation authors write.
Specifically, it found that Randi Weingarten, the leader of the AFT, has drastically increased the union's political campaign contributions since 2008, of which over 99 percent of that spending was diverted to Democratic campaigns and political organizations, according to OpenSecrets.
Meanwhile, NEA leader Lily Eskelsen Garcia confirmed to Education Week that the "core business" of the NEA was now social activism and political lobbying, including issues such as policy and racial justice.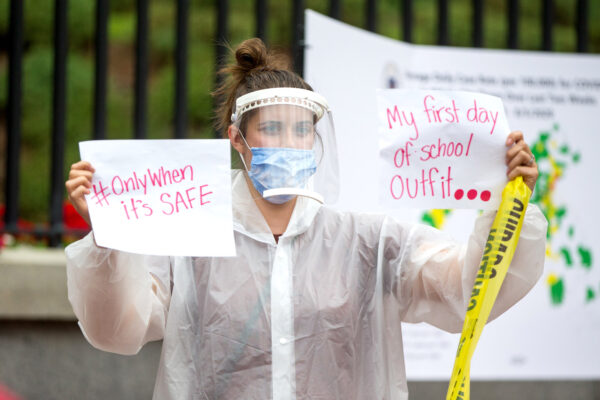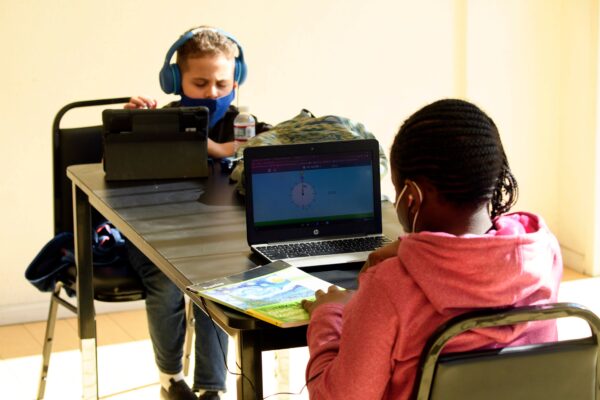 "So the simple question is, how did they become so politically powerful? Well, in 2008, four presidential cycles ago, they spent $3.7 million, or they contributed $3.7 million in campaign spending," Eggers said. "Fast forward 12 years, that number has increased 400 percent. So in the last presidential cycle, they donated $20 million dollars to political campaigns, and more than 99 percent of it went to Democratic candidates.
"I think that helps us understand how they become so politically powerful, and then to the place where they could basically dictate their own terms," he said.
The Epoch Times has contacted the American Federation of Teachers and the National Education Association for comment.
Last year, it emerged that the Centers for Disease Control and Prevention (CDC) issued tighter mask guidance after pressure from the NEA.
"They're helping write CDC guidelines, in terms of what it looks like to have schools reopen when parents are showing up at school board meetings and pushing back against school and union leadership; as you know, that's when they start to enlist U.S. department of justice officials to start potentially labeling some of these people as domestic terrorists," Eggers said.
But the unions haven't stopped at pandemic-related guidance. They have also used their power to help "enact democratic cultural and social objectives," Eggers said.
"And using the political operation of their union leadership and the union membership to help see it happen, both in terms of the communications they have internally, they're advocating for things like expanded mail and balloting in their resolutions. Automatic voter registration, I mean, these are straight out of HR one, liberal voting wish lists," Eggers said.
"It's almost like the teacher unions went out of their way, and they've, in fact, admitted that their core function now is not to focus on things like pensions for teachers, health care for teachers, smaller class sizes, the things that used to be 20 years ago educational priorities; they now admitted their core function is social and political activism and campaigning," Eggers said.