A teacher in Florida used a nylon cord to tie a mask to the face of a young student with Down syndrome, in violation of the state's Parents' Bill of Rights, the student's father says.
When 7-year-old Sofia Steel, who is nonverbal, got off her school bus on Oct. 7 with a mask tied to her face, it was the first time her parents saw that she was being forced to wear a mask.
Brevard County authorities imposed a school mask mandate on Aug. 30, but because Sofia is a special needs child, she has an individualized education program (IEP). The face-covering requirement (pdf) specifically exempts students with IEPs.
Sofia's parents say they were never asked for consent for their daughter to be masked and that she boarded her bus without a mask each day between Aug. 30 and Oct. 7 and returned home unmasked until they saw her with a blue medical face mask that had nylon rope holding it in place.
At a meeting with the principal of Ocean Breeze Elementary School, several days after the stunning discovery, Jeffrey Steel, Sofia's father, said the principal acknowledged at least one staffer had tied a mask to the girl's face—and that it wasn't an isolated incident.
"She admitted that it was happening," Steel told The Epoch Times. "And she defended that the teacher would not do anything ever, of course, to hurt Sofia, and that she told me that she had the teacher in her office crying about this incident, and talking to her about the tying of the mask and why she didn't call the parents?
"And she, the teacher, answered that she was doing it—and this was the according to the principal speaking to me—she did it because of the mask mandate. So the mandate has now trumped our authority as parents."
Sofia has certain conditions that make it dangerous for her to wear masks. They include an inability to convey distress and an enlarged tongue. Her parents say wearing a mask over her mouth, much less her mouth and nose, could lead to seizures.
They're now kept up at night wondering how long the forced masking went on. They're preparing legal action in the hope of securing video footage from inside the school and on the bus that may shed light on what their daughter went through.
"The only way we knew this was happening was because she came home and we found it on her head," Steel said.
He blamed the school board, which he said placed such enormous pressure on schools to mask children.
Steel contacted the police and said a school resource officer accompanied him to the meeting with the principal. David Butler, the police chief in Indian Harbour Beach, confirmed to The Epoch Times via email that the department received a complaint from Steel and an investigation is underway.
"The student was given a medical mask exemption as soon as the mother made the request to school leadership. The school district is investigating and is in the process of gathering all the facts," Russell Bruhn, a spokesman for Brevard Public Schools, told The Epoch Times in an email, adding that the district "strives to ensure each student has the best educational experience possible and will continue in that effort."
Jennifer Jenkins, the school board member who represents the area in which the Steels live, didn't respond to a request for comment.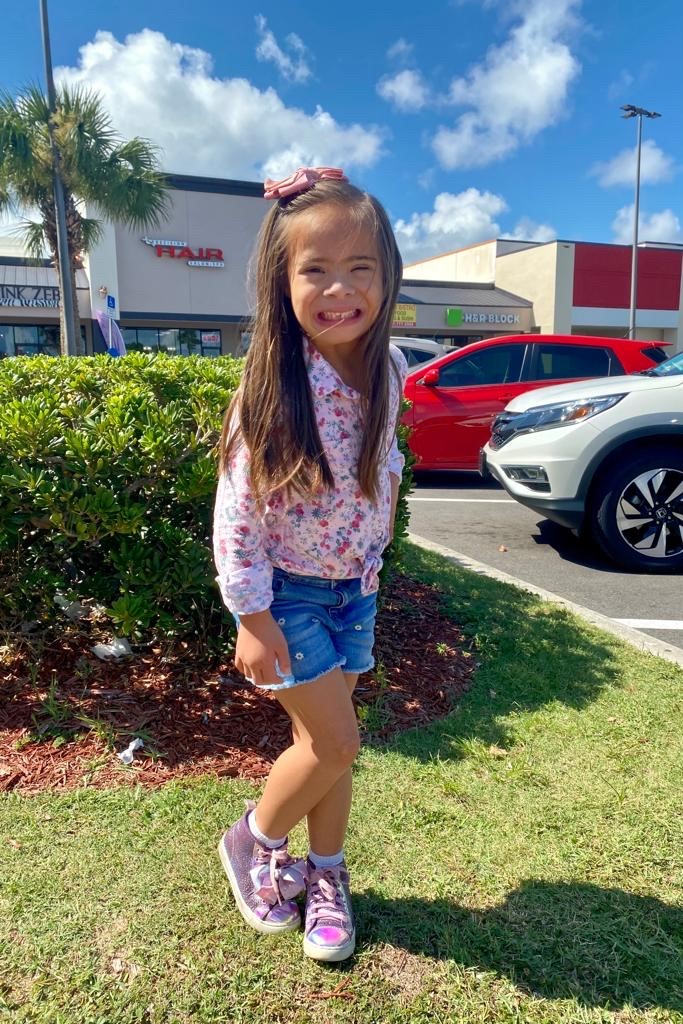 The board imposed the mandate in a narrow 3–2 vote even as Gov. Ron DeSantis banned school mask mandates. The mandate was blocked by a judge in early September but later upheld by higher courts.
The board recently extended the face mask policy through Nov. 28 but implemented an opt-out provision for parents.
Other districts have also defied DeSantis, a Republican. His administration responded this month, withholding hundreds of thousands of dollars from two of the counties, after Brevard and seven others were sanctioned earlier this month.
"We've had many, many battles throughout the United States, including some here in Florida, about forcible masking of school children. In Florida, we have a Parents' Bill of Rights. That decision belongs with the parents. But we've had a number of school districts ignore that. Of course, we're in litigation over that. We think we're going to be able to get some very positive outcomes very, very soon," DeSantis told a press conference last week.
In response to what happened to Sofia, her parents pulled her from Ocean Breeze. While they explore enrolling her in a private school, Steel's wife has quit her job to take care of the girl full time.
The family is raising money to file legal action. They want to secure video footage from the school, get justice for Sofia, and attempt to put authority back in the hands of parents for educational decisions.
"Our philosophy is it that … natural law and natural justice is the patrimony of the parents. Full stop," Steel said. He added that he hopes "another special needs child [never] has to experience anything like this again."