The Taliban has pledged to protect humanitarian aid workers operating in Afghanistan and ensure aid is delivered to Afghans in need, a senior United Nations official has said.
At the request of the secretary-general, U.N. Emergency Relief Coordinator Martin Griffiths visited the country where he met with the Taliban's nominal leader, Mullah Baradar, and other officials of the regime in Kabul on Sept. 5.
Griffiths spoke with Baradar and the leadership about humanitarian issues, and "reiterated the humanitarian community's commitment to deliver impartial and independent humanitarian assistance and protection to millions of people in need."
The emergency relief coordinator also emphasized the critical role of women in the delivery of aid and called on all parties to ensure their rights, safety, and well-being.
He also stressed concerns for the welfare of Afghan civilians, "especially women and girls and minorities," and called for them to be protected at all times.
According to a statement from Stéphane Dujarric, the U.N. secretary-general's spokesperson, the Taliban said it would cooperate with the humanitarian community to ensure assistance is delivered to the people of Afghanistan.
Taliban authorities also pledged that the safety and security of humanitarian staff, and humanitarian access to people in need, will be guaranteed and that humanitarian workers, including both men and women, will be guaranteed freedom of movement.
Dujarric said that further meetings are expected to take place in the coming days, and Griffiths will also be meeting with  representatives of humanitarian organizations, both U.N. agencies and non-government organizations that remain in Afghanistan, to convey his thanks on behalf of the U.N.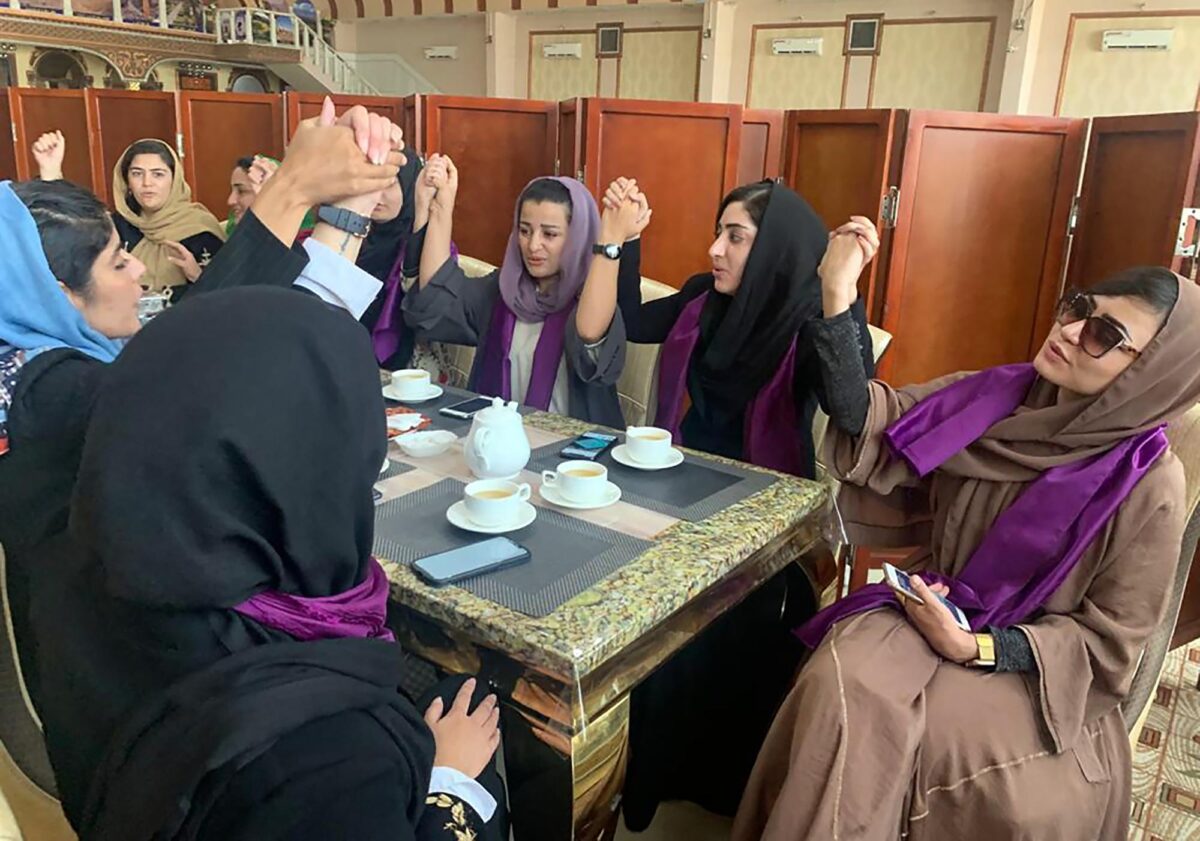 Secretary-General Antonio Guterres will also hold a "high-level ministerial meeting to address the growing humanitarian needs in the country."
"An urgent scale-up in funding is required so the lifesaving humanitarian operation can continue. The United Nations continues to stand in solidarity with the people of Afghanistan," Dujarric said in the statement.
Last month, Guterres warned of a looming "humanitarian catastrophe" in Afghanistan following the U.S. withdrawal, and urged the international community to provide "flexible and comprehensive funding" to the country in its "darkest hour of need."
The U.N. secretary-general said almost half of the population of Afghanistan—18 million people—need urgent humanitarian assistance to survive.
"One in three Afghans do not know where their next meal will come from. More than half of all children under five are expected to become acutely malnourished in the next year. People are losing access to basic goods and services every day. A humanitarian catastrophe looms," Guterres said.
The United Nations has delivered aid to 8 million people this year and delivered food to 80,000 people and relief packages to thousands of displaced families in the last fortnight, according to the U.N.
But a severe drought and harsh winter conditions on the horizon mean extra food, shelter, and health supplies need to be urgently fast-tracked to Afghanistan.
Despite the Taliban pledging to cooperate with the United Nations, and vowing that they will run the country more moderately than when they last held power 20 years ago, Afghans and the international community remain skeptical of such claims amid reports of executions, arrests, detentions, and threats.
While the future of aid missions in the country under the Taliban rule continue to be a source of concern for the U.N. and aid groups, several relief organizations have previously confirmed to AFP they were in talks with the delegation to continue their operations or have received security guarantees for existing programs.