The Taliban on Monday again claimed victory in the Panjshir valley, where resistance fighters have held out against the terrorist group, although resistance fighters have said they still control strategic positions in the area.
"With this victory, our country is completely taken out of the quagmire of war," chief spokesman Zabihullah Mujahid said on Monday, according to reports.
"The last nest of the enemy, Panjshir province, was completely conquered," he wrote in a Twitter post. "We assure the honorable people of Panjshir that they will not face any discriminatory treatment. They are all our brothers, and we will work for one country and one common goal. With the recent efforts and this victory, our country is completely out of the vortex of war."
In a news conference on Monday, Mujahid also said that Afghanistan should "move towards stability" and end all wars in the country.
The Taliban, he said, "is very sensitive about insurgencies. Anyone who tries to start an insurgency will be hit hard. We will not allow another."
Over the weekend, there were reports of heavy fighting in the valley. Both sides claimed they had captured fighters belonging to the other group and inflicted heavy casualties on one another.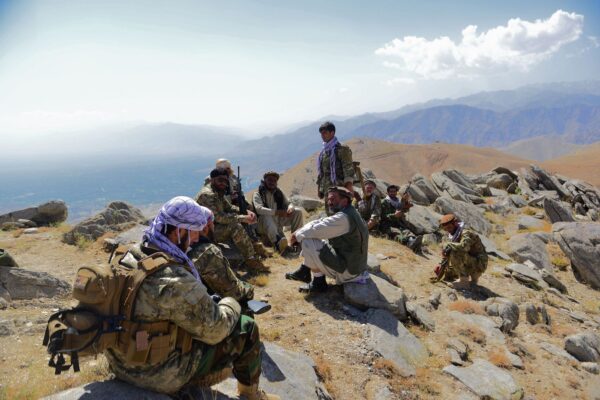 The anti-Taliban National Resistance Front (NRF) in Afghanistan made similar comments on Monday, with spokesman Ali Nazary telling CNN the "resistance is still all over the valley." And the leader of the movement, Ahmad Massoud, added that "in no way military pressure on us and our territory will lessen our resolve to continue our fight" and urged all Afghans to join a "general uprising" against the Taliban.
"Taliban's claim of occupying Panjshir is false. The NRF forces are present in all strategic positions across the valley to continue the fight. We assure the people of Afghanistan that the struggle against the Taliban and their partners will continue until justice and freedom prevails," the NRF said to CNN.
The whereabouts of Massoud and fellow resistance leader Amrullah Saleh, the former Afghan vice president, are not clear. A report from Al Jazeera claimed that Saleh fled to nearby Tajikistan.
For decades, Panjshir has been a hotbed for resistance fighters who battled against the Taliban and the Soviet Union before that. Massoud is the son of famed resistance fighter Ahmad Shah Massoud.
The final days of America's 20-year conflict in Afghanistan were marked by a harrowing airlift at Kabul's airport to evacuate tens of thousands of people—Americans and their allies—who feared what the future would hold, given the Taliban's history of repression. When the last American troops pulled out on Aug. 30, though, many Americans and Afghans were left behind, drawing significant bipartisan criticism against the Biden administration.