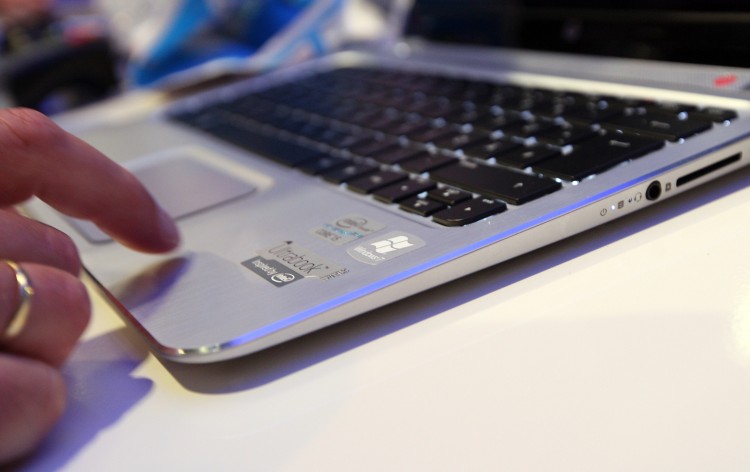 KYIV, Ukraine—Take a workforce of highly skilled programmers. Add to that ambitious entrepreneurs and investors who are seeking to redefine the global software market. That's when you start getting close to describing Ukraine's Information Technology (IT) sector. 
The Eastern European nation has silently grown to become an important player in the international programming sector. The high pay, a domestic lack of need for programmers, and greater creative opportunities for foreign clients, have led an estimated 9 out of every 10 Ukrainian software developers to work for foreign clients. 
"In our country, the only things that you can develop are CRM-systems (Customer Relationship Management systems), online shops, banking systems, and so on; that is not really attractive for programmers. When working for foreign companies you can develop anything," says Sergey Krut, a 24-year-old programmer, who works for one of Ukraine's largest outsourcing companies that writes software for foreign customers. 
Krut says that as a student he always intended to create programs for foreign companies after his studies. 
Some entrepreneurs believe that Ukraine has a chance to become one of the world's leading software developers.
Drew Guff, an investor in several programming startup companies who spoke last month at the Conference on Internet, Technology, and Innovations in Kyiv, said Ukrainian and Russian programmers have the potential to "destroy the [global] market position of Western companies."
Vladimir Seminozhenko, chairman of the State Agency of Science, Innovations and Information, spoke about Ukraine's IT outsourcing in March 2011 at a conference on the development of the IT industry in Ukraine. He said that Ukraine-based companies that cater mainly to foreign clients have spread across the country—they are not only in bigger cities, but also small cities and towns. 
However, other experts are more cautious in their assessments of Ukraine's upcoming IT sector. 
According to the U.S.-based technology research company Gartner, Ukraine does provide affordable IT services to foreign companies. The company also says that Ukraine's "continued economic fragility and political instability pose significant challenges."
Earlier this year, Ukraine was rated 137th out of a total of 185 countries assessed in the "Doing Business" rating of the World Bank. The rating looks at business regulations and their implementation; it considers the ease of starting a business, taxes, and cross-border trading. 
"For Internet companies that are working on export products, the regulations are very important, because they operate in a global environment," said Victoria Tigipko, who is managing director of TA Venture, which invests in IT startups. "The regulations should correspond to the situation under which their [foreign] competitors work. It is very important to make their conditions by no means worse but better than their competitors have."
Creating more favorable business conditions in Ukraine would not only stimulate foreign investment, but would also help the country's domestic IT sector says Tigipko. She is convinced that in any case Ukrainian programmers will continue to work primarily for foreign companies.
The Epoch Times publishes in 35 countries and in 19 languages. Subscribe to our e-newsletter.