Taiwan may be forced to confront a saturation of missile attacks and cyberattacks against critical infrastructure in a fight to maintain its de facto independence from the Chinese regime. Taking tips from Ukraine could prove to be beneficial to its survival, according to experts.
Russia is using a variety of cruise missiles and short-range ballistic missiles (SRBM) to inflict damage to the Ukrainian military and country's infrastructure. While Ukrainian defense forces remain intact, they have not been able to stop the ability of the Russian military to conduct the missile attacks.
Retired rear admiral Mark Montgomery, who serves as senior director of the Center on Cyber and Technology Innovation and senior fellow at Foundation for Defense of Democracies, told The Epoch Times there is "a lesson here for Taiwan to learn," explaining that it is imperative the small East Asian country to boost its short-range to medium-range air defense capabilities against both cruise missiles and SRBMs as a possible invasion from China looms closer.
The Chinese regime views Taiwan as part of its territory, even though the island has been governed as a separate entity for more than seven decades. Beijing has vowed to take control of the island by force, if necessary.
In February, the United States approved a possible $100 million sale of equipment and services to Taiwan to "sustain, maintain, and improve" its Patriot missile defense system. According to the statement by the Defense Security Cooperation Agency, the proposed upgrades to the air defense would "help improve the security of the recipient and assist in maintaining political stability, military balance, economic and progress in the region."
Unlike Ukraine, Taiwan faces a substantial threat from the sea. To that end, Montgomery said the land-based version of the Harpoon Black II anti-ship missile would "do a lot of damage to an inbound [naval] invasion force." As part of a recently awarded Harpoon Coastal Defense System (HCDS) contract for Taiwan, nearly $500 million dollars was granted to Boeing to begin the process of supplying "100 launcher transporter units, 25 radar units, and HCDS training equipment."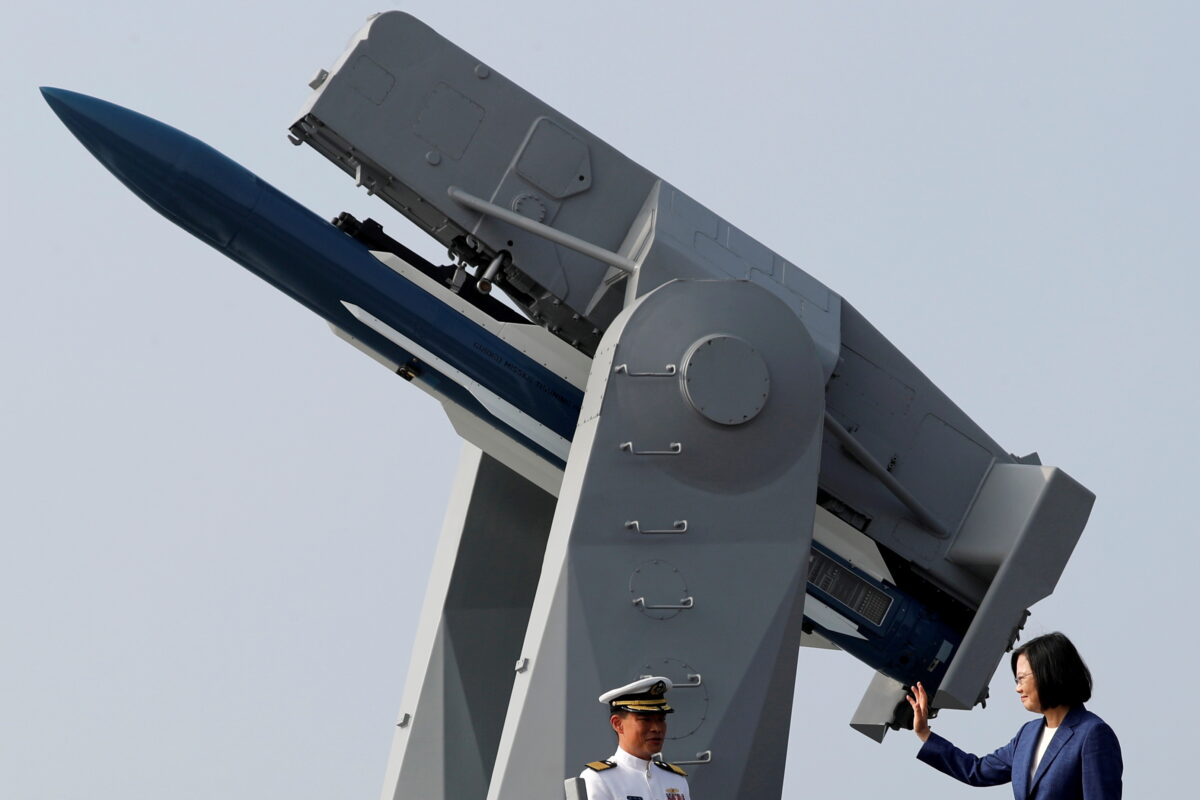 Protect Against Cyberattacks
On the heels of the Russian invasion of the Crimean Peninsula in 2014, Russia managed to knock out electric power for tens of thousands of citizens in western Ukraine. In the following years, an onslaught of cyberattacks against Ukrainian government agencies, the country's banking system, and more have ensued.
"Clearly, the Ukrainians have upped their cyber protection game, as [the Eastern European country] has become much better at fending off [Russian cyberattacks] in 2022 than was done in the years past," according to Montgomery. "Taiwan can learn from that."
Yet one day before the invasion, Ukraine's military and infrastructure came face to face with a massive Chinese cyberattack, according to a report.
Meanwhile, Taiwan government agencies alone receive about 2.5 million cyberattacks and probes per day from China, an official has said.
A mass power outage in Taiwan in early March further reinforces Montgomery's concern about cyberwarfare. While a blackout has been attributed to "operational negligence," he said the Chinese regime will not cease to look for vulnerabilities to the island's government agencies and critical infrastructure. "Taiwan has no choice but to improve their cyber protection game," Montgomery said.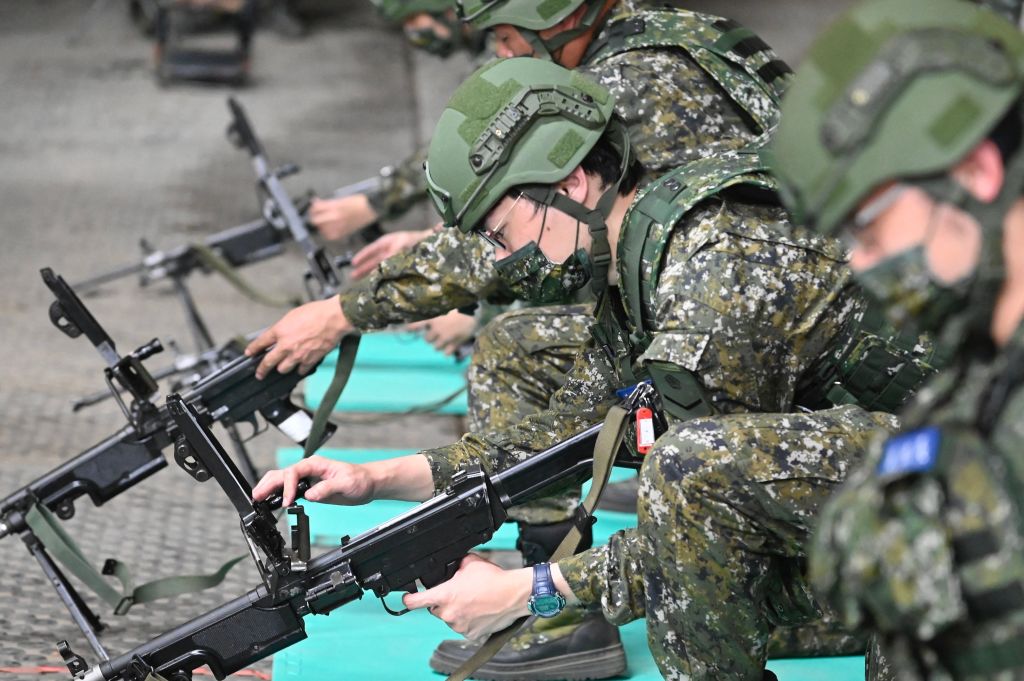 Utilize the Civilian Population
Ukrainian civilians have been trained for war as a second-tier line of defense, participating in drills to bolster their fighting capabilities and assist the Ukrainian military. According to global security expert Benjamin Varlese, "the use of civilians to assist in protecting the country has been an effective strategy." Not only have civilians offered first aid to the injured, but they've also been successful in stalling Russian military advances, he said.
In the event of an attack from China, Taiwan has also been teaching first aid and preparing its citizens to assist the island's armed forces.
"Taiwan's citizens could definitely be used to slow an invasion from China, forcing what could be a speedy military invasion into a much lengthier insurgency," Varlese said.
"Any such delay to an invasion could cause the Chinese regime to take a tactical pause and force them to rethink their strategies," he added.
According to Varlese, "the window is narrow as the Russia Ukraine conflict unfolds" as the Chinese regime currently finds itself "not quite as " as it was prior to the conflict, having seen the West's unifying response to Moscow's aggression.
"Before things start escalating more dramatically, a civilian population that administers more than first aid is clearly something that should be given serious consideration as a deterrent."
Thwarting the Financial Burden
As Taiwan's most formidable ally, the United States is witnessing the burgeoning cost of money and lives attributed to the Russia-Ukraine conflict, according to Montgomery.
"It's very expensive to address the invasion and impact of an authoritarian state like Russia, and the same would hold true for China," he said.
As of April 22, Washington has committed $3.4 billion in security assistance to Ukraine since the start of the invasion, and more than $4 billion since the start of the Biden administration, according to the Pentagon.
Should Russia fail, Montgomery warned about the future cost to rebuild Ukraine after the invasion is over. "It's clear that we would have been much better served by investments and sanctions made left of bang, ahead of the crisis, as this might have deterred Russia," he said.
But because Russia was not deterred, Montgomery said, "the United States is now going to be spending a lot more money cleaning up the mess."
The decision to fully invest in protecting Taiwan cannot wait, according to Montgomery. "The U.S. can't wait on exquisite intel, but the lesson from Russia is that deterrence requires action ahead of the crisis, [adding that] it's too late once the crisis starts."