A local development organisation has submitted plans for Australia's skinniest tower in Sydney's CBD.
With a frontage of just 6.4 metres wide, the hotel tower will stand at a height of 110 metres on Pitt Street.
Plans for the 31-storey building were designed by Durbach Block Jaggers architects following an international design competition. The selected design won over submissions from other shortlisted teams including Scott Carver, Sissons Architects, and SJB Architects.
The developer, led by Rino Criola, Campbell Duncan, and Ben Ingham, has enlisted Tricon Management Group to oversee the building of the slender tower. The 342 square metre site, currently occupied by a six-storey, 74-room boarding house, was acquired for $20 million in early-2019.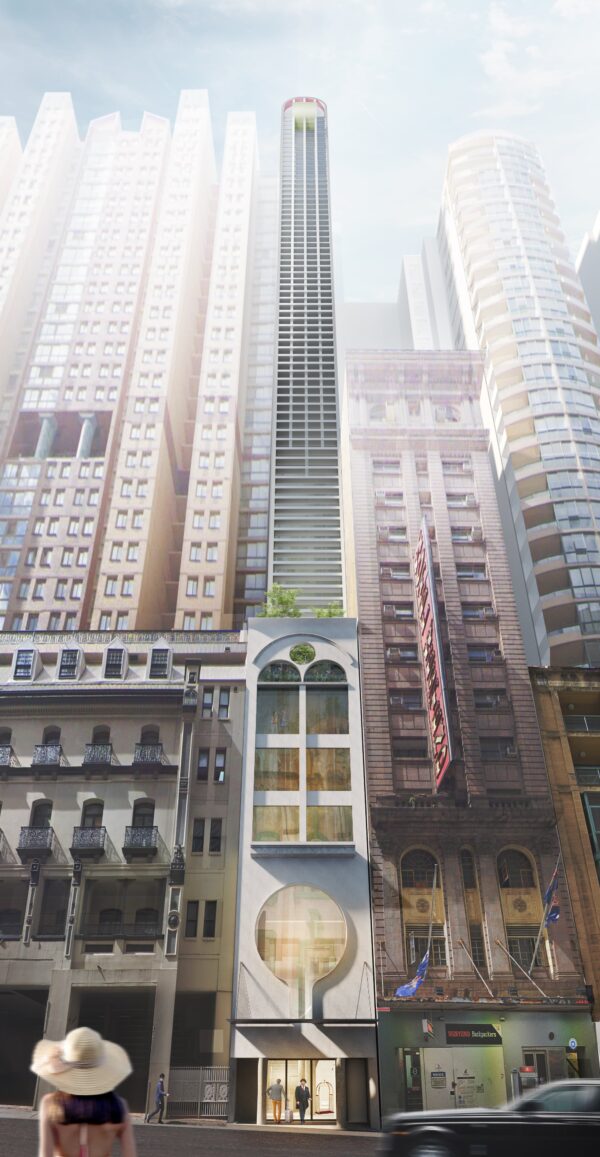 The new development plan was amended from the initial concept development proposal, designed by Scott Carver, which was approved in 2016.
"The building's site is incredibly complex due to its restricted size and there is little to no crane access," Durbach Block Jaggers principal Neil Durbach told The Urban Developer. "This has been an intensive undertaking for our team in understanding the limited site access and designing the project to enable the construction team to deliver each floor progressively.
"We really wanted to accentuate the verticality and the narrowness of the tower while also paying very close attention to the underlying mechanics of such a thin building in order to be stabilised in high winds," he said.
The slim hotel will accommodate 178 rooms along with a three-storey lobby, meeting rooms, and a "hammam" with plunge pool, spa, sauna, and sundecks.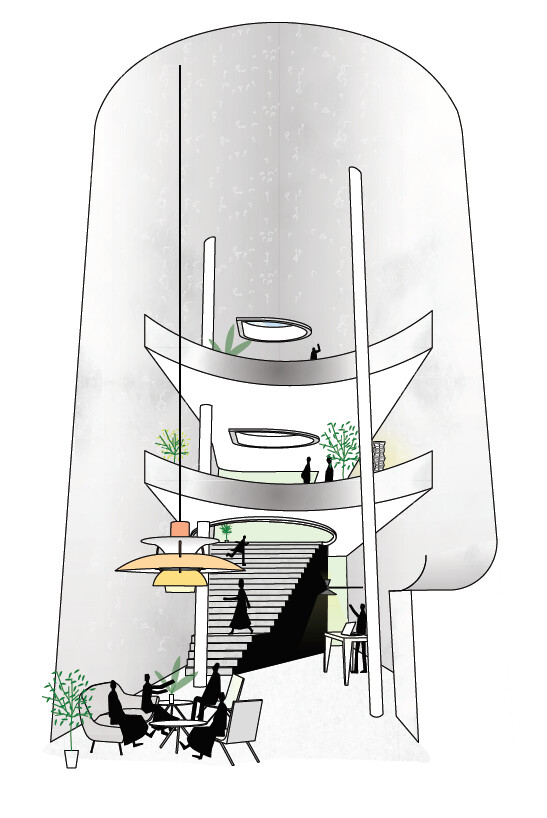 There are no plans for parking spaces, customers will have to take public transport and taxis to access the hotel.
Melbourne is home to Australia's current skinniest skyscraper, called Collins House, at 11.5 metres wide. It stands at 190 metres tall, or 60-storeys, and houses 259 luxury apartments.