Greater Sydney has been given a reprieve from the flooding hitting much of the northeast coast of New South Wales after less rainfall than predicted fell in the city overnight.
Homes in the Hawkesbury-Nepean region have avoided destruction after the Bureau of Meteorology (BOM) revised their forecast and said it was unlikely the water levels would reach those seen in March 2021.
The Warragamba Dam, currently spilling over into the Hawkesbury-Nepean catchment, will also dump around half of the amount of water initially expected to spill into the area.
New South Wales (NSW) Deputy Premier Stuart Ayers said the area "really dodged a bit of a bullet" after seeing less rain than predicted but warned that dangers remained.
"This has been very close run, … this could have been a catastrophic disaster," Ayers told Nine's Today show on Friday. "We've seen how bad the rivers have risen and how quickly they have we've damaged lots of businesses.
"They've got to go through their recovery, but it could have been so much worse."
Dean Narramore from the BOM said showers will continue from the Illawarra to Hunter regions on Friday before moving to showers and thunderstorms on Sunday.
"They will be brief and isolated but with brief bursts of rainfall that's heavy," Narramore told reporters on Friday. "The next system tomorrow will move in."
Narramore called the weather system across NSW "dynamic" meaning the BOM couldn't foresee where other areas of heavy rainfall will occur.
"But we are looking at widespread showers and thunderstorms across eastern Australia, from the mid-north coast all the way down to the Victorian border and inland on Sunday and Monday," he said.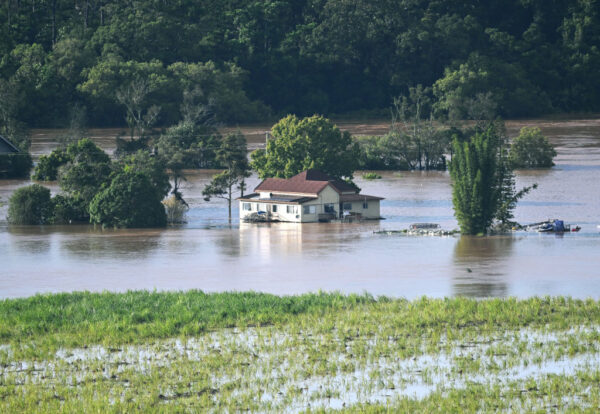 NSW State Emergency Services (SES) Commissioner Carlene York said they had started doing damage assessments and were helping get residents back home to begin the cleanup. She also warned that the dangers weren't over.
"The rivers are very high, fast-flowing, there's a lot of debris and it's dangerous out there. These thunderstorms and isolated heavy showers create an additional risk to the community," she said.
York asked also told communities in the south to be aware and prepare for the flood, sandbag homes if necessary, and keep up to date with SES warnings.
The death toll from the floods in NSW stands at five and rose to ten in Queensland.