ZURICH—The Swiss foreign minister told his Turkish counterpart on Thursday that his country would "rigorously investigate" any illegal spying by Ankara on expatriate Turks before an April 16 referendum on expanding Turkish President Tayyip Erdogan's powers.
At a meeting with Turkish minister Mevlut Cavusoglu, Switzerland's Didier Burkhalter underscored Swiss concerns that Turkey may have been using its intelligence network to monitor the activities of Turkish citizens in Switzerland in the run-up to the vote, according to a Swiss foreign ministry statement.
"Freedom of expression is a universal value recognized by Switzerland, which hopes that this freedom will also hold true for Turkish citizens whether they cast their votes in Switzerland or in their own country," said Burkhalter.
The statement said Switzerland would "rigorously investigate illegal intelligence activities".
Efforts to reach the Turkish embassy late Thursday were unsuccessful.
For weeks, Burkhalter has been trying to keep his neutral country from becoming too deeply entangled in a bitter dispute between Ankara and other European nations over campaigning by Turkish politicians to drum up support for Erdogan among Turks living abroad.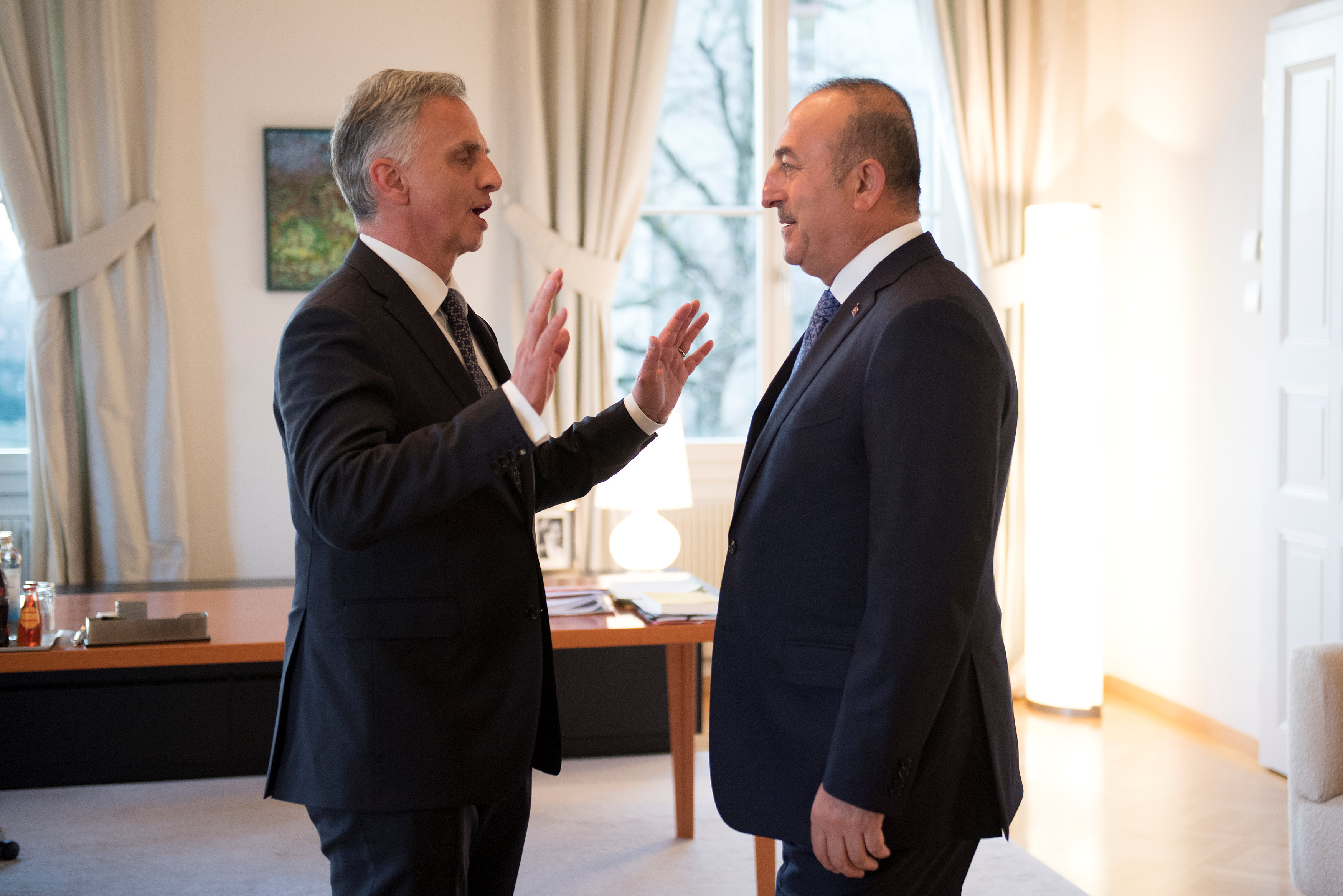 Erdogan has accused Germany and the Netherlands of behaving like Nazis for halting some rallies by Turkish ministers, comments that both countries have called unacceptable.
While the Swiss government has been pressured by cities including Zurich to block visits by Turkish officials, Bern has refused on the grounds there was nothing to justify curbs on freedom of speech.
Cavusoglu had been scheduled to come to Switzerland for an event earlier this month, but that was canceled for lack of a venue.
During Thursday's visit, Burkhalter also told Cavusoglu that he was aware of Turkey's "difficult situation" following last summer's attempted coup, the Swiss statement said.
Still, Burkhalter remained concerned about mass dismissals and arrests of people Ankara has linked to U.S.-based cleric Fethullah Gulen, whom Erdogan accuses of masterminding the failed July 15 power grab.
"The declaration of a state of emergency does not exempt Turkey from its international human rights obligations," the statement said, adding Burkhalter "stressed the importance of freedom of expression and the freedom to speak out for democracy."
Swiss government statistics show 68,000 Turkish citizens live in Switzerland. The Turkish embassy's website refers to 130,000 Turkish citizens.