The suspect in a mall shooting in Boise, Idaho, who allegedly shot and killed two people and injured four others on Monday, has died and has been identified.
The suspect is identified as 27-year-old Jacob Bergquist, of Boise, according to the Ada County Coroner. He died on Tuesday morning, and his cause of death is pending, Coroner Dotti Owens said.
The Boise Police Department first got the call that shots had been fired at the Boise Towne Square Mall at about 1:50 p.m. local time on Monday, with callers describing a white man dressed in black, in possession of multiple guns.
One of the people killed was identified as Jo Acker, 26, who worked at the mall as a security guard, Owens said. The Boise Police Department said in a statement on Tuesday that the suspect "shot the security officer who died at the scene."
"The suspect then fired multiple rounds inside the building, striking the glass escalator and a second victim who succumbed to his injures at the hospital," the statement continues.
The second death was Roberto Padilla Arguelles, 49, according to the Ada County Coroner.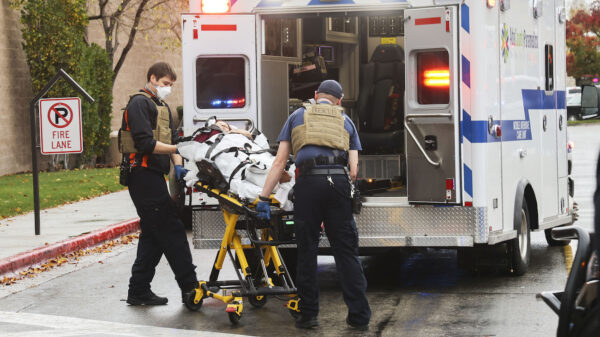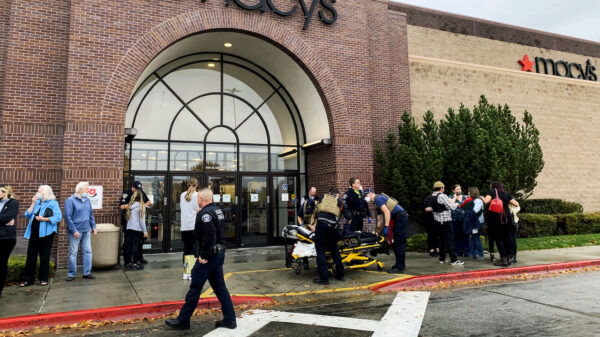 Boise police said that the suspect "then continued through the mall, firing rounds into the floor resulting in injuries to two females." They were aged 52 and 23. A man was also hospitalized after he was injured in a fall while trying to flee the mall.
Officers arrived on the scene around 1:53 p.m. and saw a person matching the suspect's description. The suspect and at least one responding officer exchanged gunfire along a busy road.
Amid the gunfight, a 68-year-old woman who was in her car was shot and injured. A police officer was also injured after his hat was struck by the gunfire through his vehicle window and shards of glass hit him, according to the police department. The officer was treated and discharged from a hospital.
A total of 18 spent shell casings were found inside the building. Preliminary investigation found the suspect was carrying multiple guns and ammunition, the police department said.
It added there is no evidence of additional planned attacks or ongoing threats to the public, and "all evidence indicates the suspect was acting alone."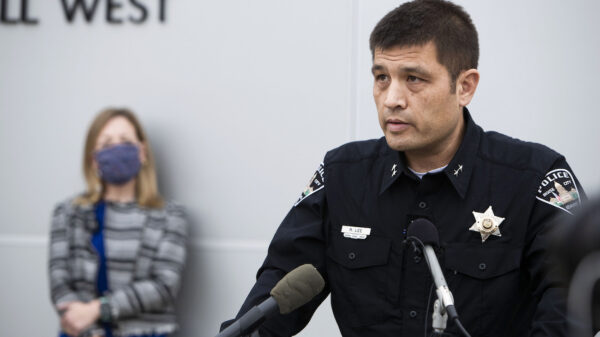 Boise Police Chief Ryan Lee said that Bergquist never worked at the mall but did go there frequently and was previously contacted by security guards for disorderly behavior.
Lee also said that Bergquist was known to police from previous reports of disorderly conduct or trespassing, but "did not have any reason to arrest him."
Police continue to investigate to try to understand Bergquist's motives, Lee said.
The Associated Press contributed to this report.