The man suspected of shooting dead a President Donald Trump supporter in Portland over the weekend was killed by law enforcement officers in Lacey, Washington, late Thursday.
Michael Forest Reinoehl, a member of the far-left anarcho-communist Antifa network, was spotted by officers part of task force led by U.S. Marshals in Thurston County.
The suspect exited an apartment shortly before 7 p.m. and got into a vehicle to leave, the Thurston County Sheriff's Office said in a statement sent to The Epoch Times.
"During the attempt to apprehend him, shots were fired at the suspect in the vehicle and he fled from the vehicle on foot. Additional shots were fired at the suspect and he was later pronounced deceased at the location," the office said, declining to identify the suspect at this time.
Lt. Ray Brady told reporters on the scene that the suspect "produced a firearm."
Other law enforcement agencies identified the suspect as Reinoehl.
A U.S. Marshals Service task force was tasked with tracking down Reinoehl after the Portland Police Bureau earlier Thursday issued a warrant for his arrest, a Marshals spokesperson said in a statement.
"The fugitive task force located Reinoehl in Olympia and attempted to peacefully arrest him. Initial reports indicate the suspect produced a firearm, threatening the lives of law enforcement officers. Task force members responded to the threat and struck the suspect who was pronounced dead at the scene," the spokesman said.
Attorney General William Barr said the tracking down of Reinoehl was "a significant accomplishment in the ongoing effort to restore law and order to Portland and other cities."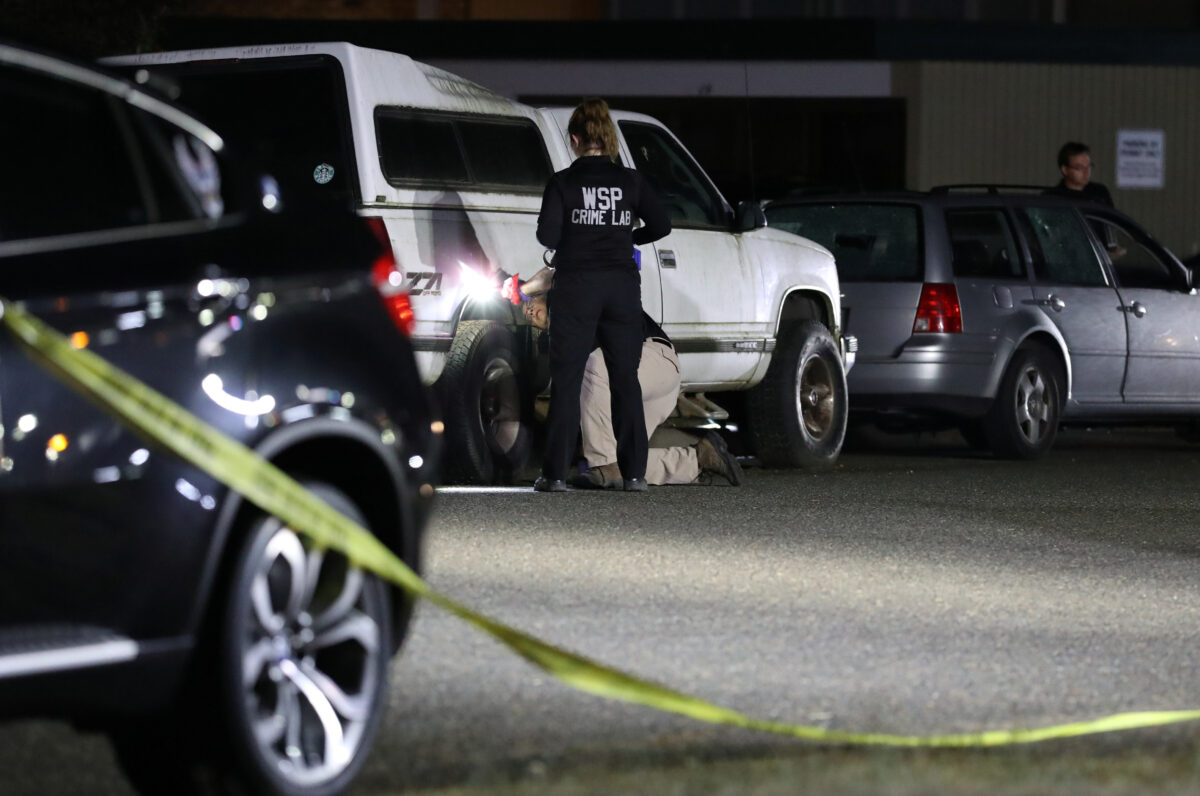 Witnesses told The Olympian that they saw two unmarked SUVs converge on the suspect in his vehicle. The suspect then got out of his vehicle and fired at the SUVs using what was believed to be an assault rifle. Witnesses said they then heard 40 to 50 shots.
Officers quickly returned fire, shooting the suspect, witnesses said. Officers performed CPR on Reinoehl but were unable to revive him.
Officers from the Washington state Department of Corrections, the Pierce County Sheriff's Department, and the Lakewood Police Department were part of the Marshals-led task force.
Reinoehl was suspected of killing 39-year-old Aaron "Jay" Danielson. A supporter of the conservative Patriot Prayer group, Danielson was shot in the chest Saturday night in downtown Portland.
A witness said Danielson was executed because of his affiliation with the group.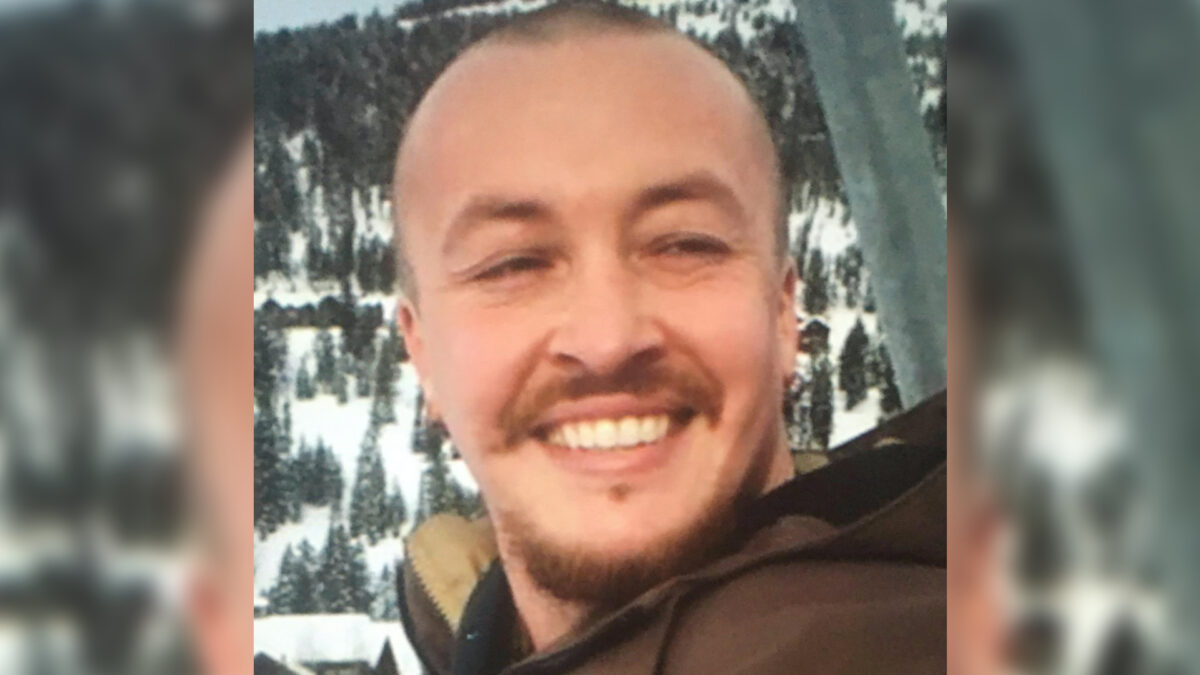 "They identified our hats, [said] 'got a couple of them right here, got a couple of them right here. Pull it out. Pull it out,'" the witness, Chandler Pappas, said.
A video from Stumptown Matters, a Portland YouTube channel, captured a man shouting, "We got a couple right here," before several gunshots rang out.
The manner of death was a homicide, according to an autopsy performed on the victim. The cause of death was a gunshot wound.
The shooting took place in the area of Southwest 3rd Avenue and Southwest Alder Street around 8:45 p.m.
Reinoehl attended a number of protests and riots in Portland in recent months. He called on people in June to "stand aside and support the ones that are willing to fight" before affirming he was "100 [percent] ANTIFA."
The far-left, anarcho-communist group has been linked to violence in multiple states, including California, Wisconsin, and Washington.
Reinoehl wrote that Antifa members "do not want violence but we will not run from it either!"
"It will be a war and like all war there will be casualties," he wrote.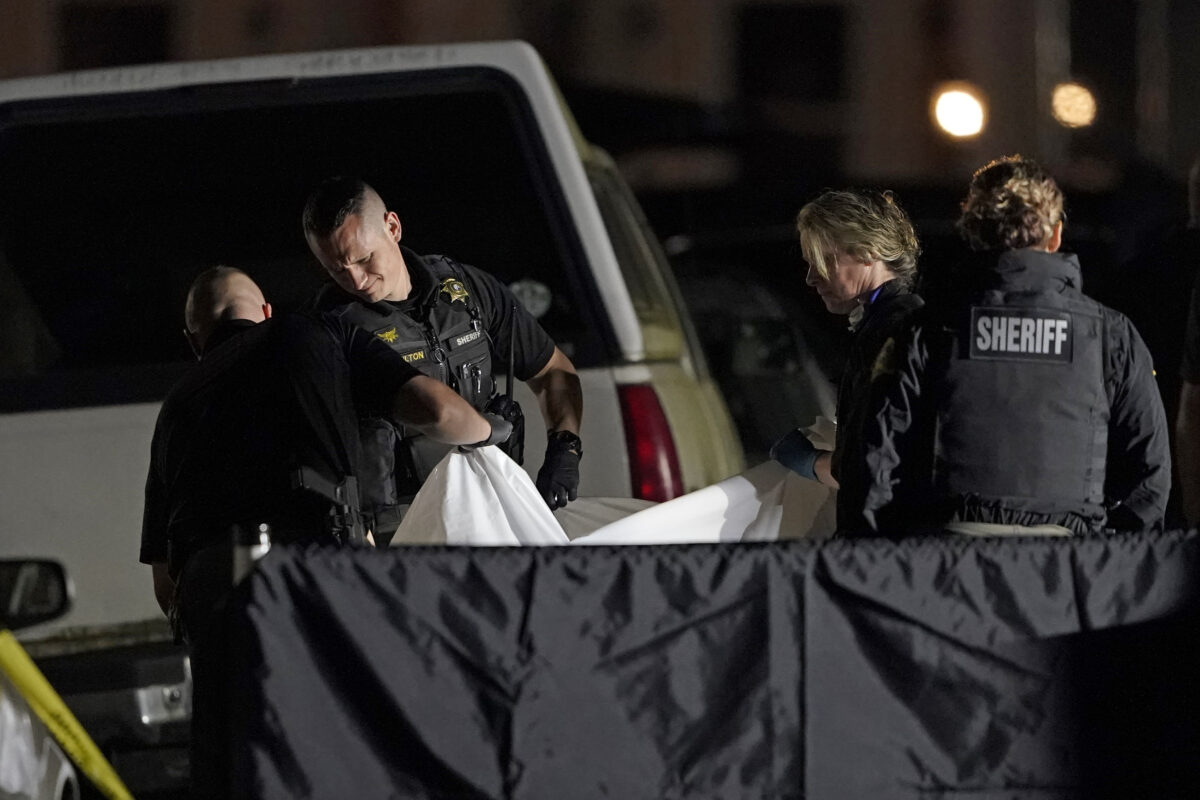 The man told Vice News in a recent interview released just before he was shot on Thursday that he was not a member of Antifa, but that he is 100 percent anti-fascist. Antifa stands for anti-fascist.
He also admitted to shooting Danielson.
"I had no choice," he said. "I mean, I, I had a choice. I could have sat there and watched them kill a friend of mine of color. But I wasn't going to do that."
Reinoehl described himself on social media profiles as a professional snowboarder and has said he served in the military.
He was arrested twice this summer, once during a riot in Portland and once for speeding in eastern Oregon with his 11-year-old daughter and a loaded handgun in the vehicle.
Reinolhl's death came shortly after President Donald Trump tweeted, "Why aren't the Portland Police ARRESTING the cold blooded killer of Aaron 'Jay' Danielson."
"Do your job, and do it fast," he added. "Everybody knows who this thug is. No wonder Portland is going to hell!"