Susan Taylor Dies in Charity Swim – Panicked Friends Followed Progress
July 16, 2013 9:17 am Last Updated: July 16, 2013 4:48 pm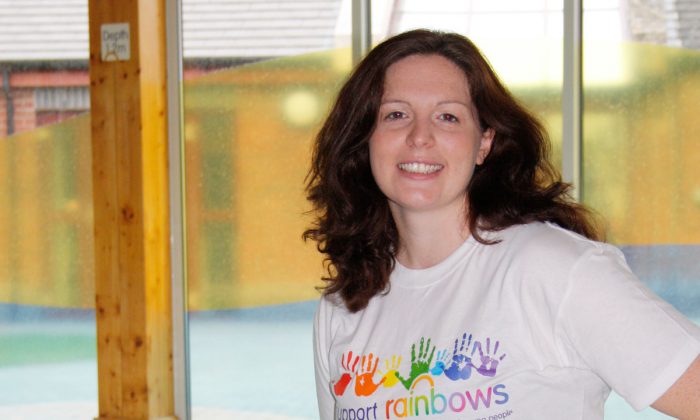 Susan Taylor, 34, had so many friends, family, and supporters cheering her along as she took on the English Channel Sunday to raise money for Diabetes UK and Rainbows children's hospice. 
Taylor was only 1 mile from France's shore, the end of her swim, when she "collapsed suddenly in the water," wrote her sister on the event's Facebook page. Her brother, a paramedic, tried to revive her on a rescue boat before she was transported to Boulonge hospital by helicopter, reported The Independent. 
On her Diabetes UK fundraising webpage, Taylor described the challenge she had trained extensively for in relation to climbing Mount Everest: "Less than 1,000 people have completed the 21-mile cross-Channel swim, whereas over 3,000 have conquered the world's tallest mountain. Only one in ten people who train for the channel actually complete it.
"The English Channel is one of the busiest shipping lanes in the world, with over 600 tankers and 200 ferries crossing it every day. Other problems include debris, jellyfish, currents and tides.
"As part of the challenge you are not allowed to wear anything that aids buoyancy or warmth. However I will be accompanied by a support boat to ensure I stay out of trouble."
An online tracker showed her progress and friends and supporters followed her and commented on the "Create a Ripple Channel Swim" Facebook page. The comment thread is a record of tragedy—it goes from supportive and cheery to worried, until finally the devastating announcement is made: "I'm afraid Susan didn't make it. RIP Susan," wrote Welwyn Dowd.
As Taylor progressed across the Channel, Lisa Holt wrote: "Fantastic!! Keep going. My wages from marshaling today are coming to you. Well done you xxxx."
Rachel Holden Nee Gorman wrote: "Nearly there Susan. Keep pushing that last bit. Your doing so so well. Your one amazing person."
Then the sign of trouble came. Steve Tempest wrote: "Now I am concerned. Two points showing travel as fast as a boat…. Oh Susan I do hope everything is OK." The messages were tense—asking for more information, urging all to stay positive and hopeful.
After Dowd's announcement, Tempest wrote: "I can't believe something that started so positive has ended so negative! Struggling for words."
The donations have poured in following Taylor's death, supporting the causes she cared so deeply about. Donations to the Rainbows Hospice for Children and Young People reached about 47,000 pounds ($70,900) as of Tuesday morning. Donations to Diabetes UK reached about 7,500 pounds ($11,000). To donate click here. 
Rainbows Hospice described Taylor's selfless dedication over the years she volunteered. She even took time off from her career to focus on fundraising, explains the hospice's statement. 
The hospice, Diabetes UK, and the Channel Swimming Association, which guided her swim, were among the many to offer condolences to Taylor's family and mourn the loss of her life.
The hospice's statement reads: "She was a wonderful woman who would do anything for anybody. She has been a much loved Ambassador at Rainbows for over two years, helping out at events and tirelessly fundraising for us. She was more than an Ambassador; she was part of the Rainbows family."