U.S. Surgeon General Jerome Adams called on the governors of states that haven't implemented stay-at-home orders in the face of a pandemic to provide at least one week of restrictions to curb the spread of the CCP virus.
Adams was asked during an interview on April 5 about what message he would send to the governors of those states. They should follow the guidelines set forth by the federal government, Adams said.
"The next week is going to be our Pearl Harbor moment, it's going to be our 9/11 moment, it's going to be the hardest moment for many Americans in their entire lives. And we really need to understand that if we want to flatten that curve and get through to the other side, everyone needs to do their part," he told NBC's "Meet the Press."
However, he didn't call for a national stay-at-home order after some members of the Trump administration, including infectious diseases expert Dr. Anthony Fauci, suggested it would be a good idea last week.
"Ninety percent of Americans are doing their part, even in the states where they haven't had a shelter-in-place. But if you can't give us 30 days, governors, give us a week, give us what you can so that we don't overwhelm our health care systems over this next week, and then let's reassess," Adams said April 5.
So far, more than 9,500 Americans have died from the CCP virus, commonly known as the novel coronavirus, while more than 300,000 cases have been reported nationwide. New York state leads the nation in cases, although the death rate may actually be higher in the New Orleans area, according to some experts.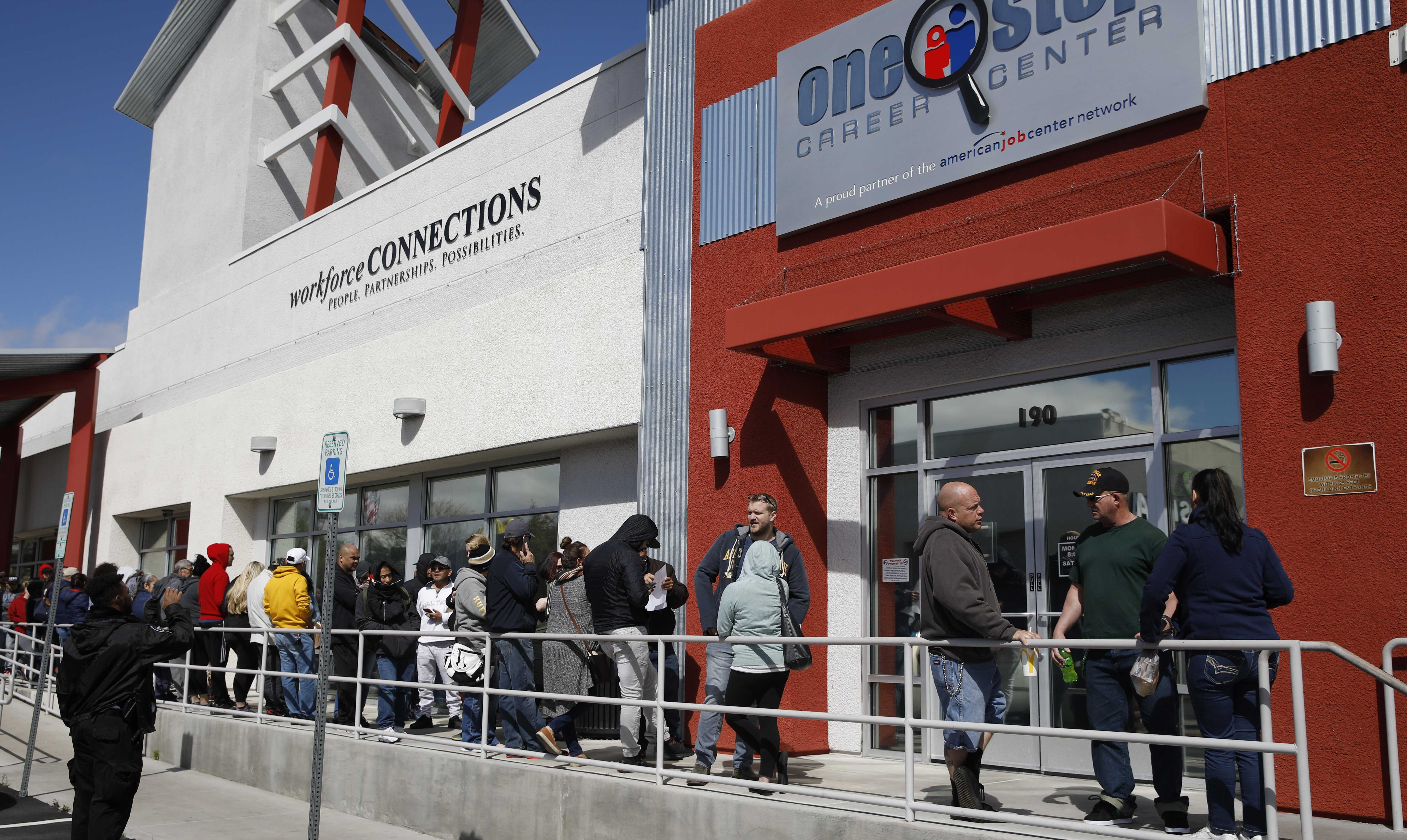 Iowa, Arkansas, Nebraska, North Dakota, and South Dakota have no statewide orders to stay at home, according to The New York Times on March 5. Wyoming, Utah, Oklahoma, and South Carolina have at least one municipality with stay-at-home rules in effect.
After Fauci suggested a nationwide lockdown, some of the governors of those states balked.
"I would say to him, does he recognize the fact that we have closed down schools and we've actually done that through [April] 30?" Iowa Gov. Kim Reynolds told news outlets. "Is he aware of the various businesses that have been closed, restaurants and bars, through April 30 that we have implemented and no social gatherings of more than 10 people? That we have added additional closures to the orders that I have put in place based on data and metrics that we daily look at and move forward."
The remaining 41 states have full stay-at-home orders from their respective governors.
"We are always telling people we would rather prevent disease than treat disease. I tell people we aren't going to treat or supply our way out of this problem; there is no magic bullet or magic cure. It's good old-fashioned public health and prevention," Adams said.
Gov. Asa Hutchinson of Arkansas said on NBC News' "Meet the Press" that his state is meeting the requirements set forth by the surgeon general.
"In Arkansas, we have a targeted approach that is very strict. We've closed bars, restaurants, schools, some of our park lodges. We are emphasizing social distancing and we will do more as we need to," he said.
While speaking at the pandemic task force press conference on April 4, President Donald Trump said this week and next will be the toughest in the COVID-19 battle.
"There will be a lot of death," he said.
Trump on April 4 declined to implement a nationwide stay-at-home order, suggesting that federal guidance is enough.
"We have a thing called the Constitution, which I cherish," he said April 4, explaining why he won't make the declaration. "Now, in some cases, we'll supersede … it depends on the individual state that you're talking about. … If I saw something wrong, if I saw a massive outbreak, of which there's not, I would come down very hard."