Supreme Court Justice Ruth Bader Ginsburg underwent radiation therapy after a cancerous tumor was found on her pancreas, the court announced on Aug. 23.
Ginsburg had a routine blood test in early July, which uncovered an abnormality that was confirmed on July 31 to be a localized malignant tumor.
Ginsburg underwent "a three-week course of stereotactic ablative radiation therapy at Memorial Sloan Kettering Cancer Center in New York City," the court said in a statement.
"The focused radiation treatment began on Aug. 5 and was administered on an outpatient basis to treat a tumor on her pancreas."
Full statement from #SCOTUS on Justice Ginsburg's cancer treatment. pic.twitter.com/2PVi0iPhnN

— Steve Herman (@W7VOA) August 23, 2019
Ginsburg "tolerated treatment well," the court said, which included placement of a bile duct stent. "The tumor was treated definitively and there is no evidence of disease elsewhere in the body. Justice Ginsburg will continue to have periodic blood tests and scans. No further treatment is needed at this time."
Ginsburg canceled her annual summer visit to Santa Fe, New Mexico, but has been active otherwise.
Ginsburg, 86, is the oldest member of the Supreme Court.
She is one of four members nominated by Democratic presidents. The court is currently composed 5-4 of conservative-leaning justices and a Ginsburg replacement would give Republican President Donald Trump another nomination on the court following the nominations and confirmations of Justices Neil Gorsuch and Brett Kavanaugh.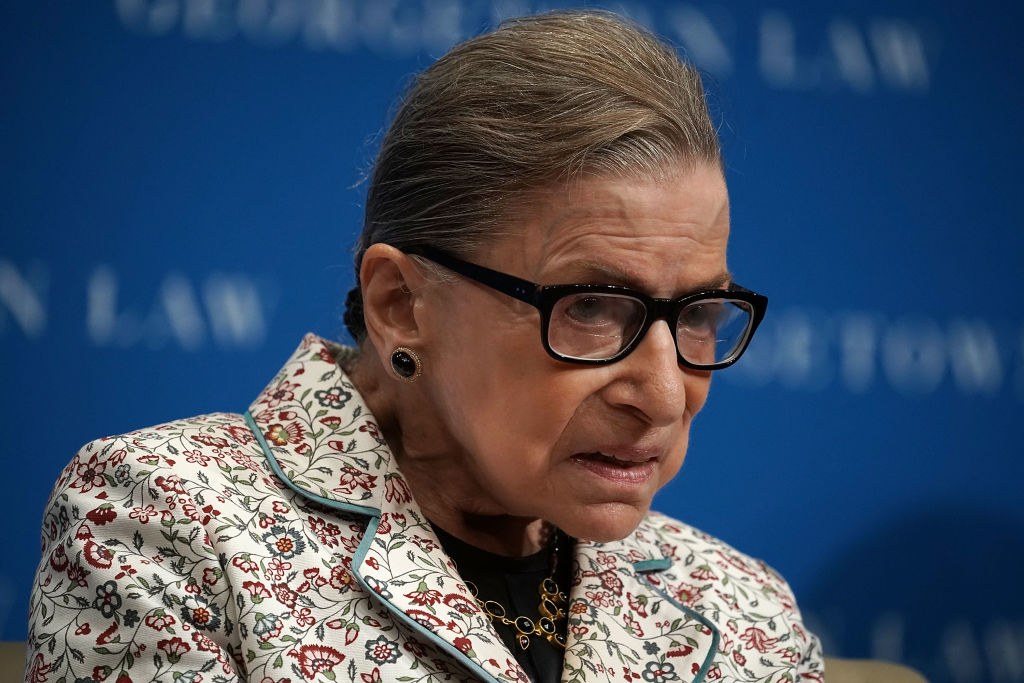 Trump is reportedly saving Conservative Circuit Judge Amy Coney Barrett to replace Ginsburg when she leaves the court. Ginsburg broke from the supposed nonpartisan ranks of the Supreme Court prior to Trump's election, claiming that Trump was "a faker" who "really has an ego," saying that she hoped he wasn't elected. She later apologized.
Ginsburg has had a host of health issues in recent years.
In November 2018, she fell in her office and broke her ribs. During treatment, it was revealed she had malignant growths in her left lung.
A Supreme Court spokeswoman said in December that the growths were removed and there was no evidence of any remaining disease.
She had been treated for cancer twice before the surgery. In 2014, she underwent a heart procedure to have a stent placed in her right coronary artery. She also broke two ribs in a fall in 2012.
The recovery period left the justice missing arguments for her first time on the court.
"Justice Ginsburg is unable to be present today, but will participate in the consideration and decision of the cases on the basis of the briefs and the transcripts of oral arguments," Chief Justice John Roberts said from the bench, according to an emailed statement.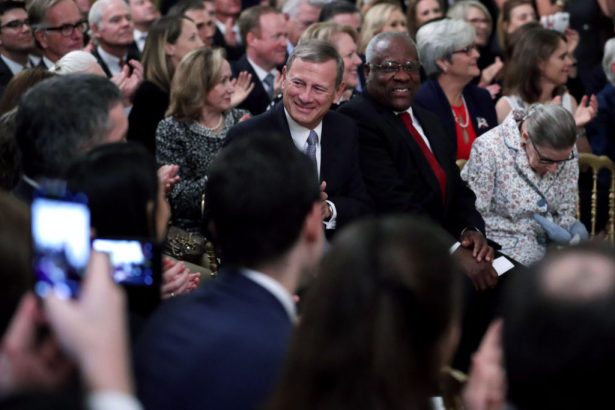 Ginsburg worked from home before returning to work in mid-February.
Ginsburg, appointed by former President Bill Clinton in 1993, previously vowed to serve until at least 2020.
"I'm now 85," she said in August, according to CNN. "My senior colleague, Justice John Paul Stevens, he stepped down when he was 90, so think I have about at least five more years."
She also said that people shouldn't try to set term limits for Supreme Court justices, an idea she repeated. Ginsburg is by far the oldest justice. Only one other is above the age of 70, Stephen Breyer, who is 80. During that talk, she opposed proposals by some of the nation's top Democrats to pack the Supreme Court.
"Nine seems to be a good number. It's been that way for a long time," Ginsburg, 86, told NPR. "I think it was a bad idea when President Franklin Roosevelt tried to pack the court."