China sentenced at least 674 Falun Gong practitioners in the first half of 2021, with the longest sentence being 14 years and the oldest victim 88 years old, according to statistics from Minghui.org.
The regime detained the practitioners due to their faith, and prosecutors charged them with so-called "sabotaging the enforcement of law." However, the courts were unable to establish any actual crime.
Some Chinese judges and prosecutors released 13 practitioners without sentencing between January and June.
In the past century, the Chinese regime has shown little tolerance for faith, and July 20 will mark the 22nd anniversary of the beginning of the regime's persecution against Falun Gong practitioners in China.
Falun Gong, also known as Falun Dafa, is a spiritual practice that includes meditative exercises and moral teachings centered around the values of truthfulness, compassion, and tolerance. According to the Falun Dafa Information Center, millions of practitioners have been fired from their jobs, expelled from school, jailed, tortured, or killed because they refused to give up their beliefs.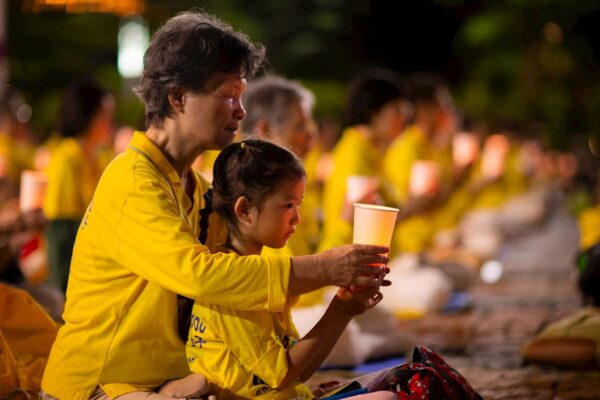 674 Victims
At least 674 Falun Gong practitioners were sentenced in China because of their faith, according to Minghui.org, a U.S.-based website that monitors the persecution of Falun Gong.
Among these practitioners, 114 are older than 65, with 16 of them in their 80s. The prison terms given are long: 137 of the practitioners were sentenced to more than five years in prison and 247 others were sentenced to three to five years.
The regime also extorted and fined these sentenced practitioners for a total of nearly 3.8 million yuan ($586,400).
In some cases, the judges didn't allow practitioners to hire a defense counsel or even allow the practitioners to defend themselves.
Cui Ren and Li Nan, two judges from Lishu county, Siping city, in northeastern China's Jilin Province, didn't allow defense counsels to represent Falun Gong practitioners. They told the counsels: "You can file lawsuits against us in any court or government. The Political and Legal Affairs Committee [PLAC] is the big boss [who supports me]."
The PLAC monitors and guides the operation of courts, procuratorates, public security, national security, and judicial administrations.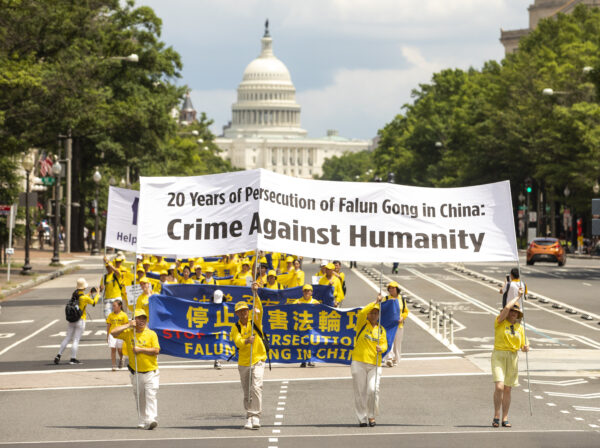 7 Members From 1 Family
Cui and Li sentenced seven members from one family to jail secretly in September 2020.
Fu Guihua, 55, used to have a harmonious family in Lishu. She and her two daughters, two sons-in-law, and the in-laws' families practice Falun Gong.
On Aug. 15, 2019, policemen launched a large-scale persecution campaign that targeted all Falun Gong practitioners in the county. Fu and her other 10 family members were detained. Her husband, who doesn't practice Falun Gong, was also detained at the detention center. Fu's younger daughter Yu Jianping and Jianping's 3-month-old baby were detained at home.
After detention fees were collected from them, Fu's husband and Jianping's mother-in-law were released.
In March, Minghui.org received information from trusted sources that the other seven of Fu's family members were sentenced to prison. Fu and Jianping's 37-year-old husband Meng Xiangqi were sentenced to 7 1/2 years.
Fu's 30-year-old daughter Yu Jianli, Jianli's husband Wang Dongji, Dongji's parents Wang Kemin and Wang Fengzhi, and Jianping's 59-year-old father-in-law Meng Fanjun were sentenced to seven years.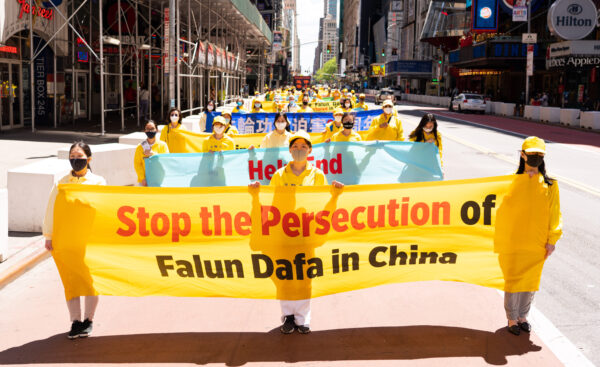 82-year-old Lost Property and Freedom
Li Dengchen is a retired teacher who lives in Baishu village in Shenzhou city, in northern China's Hebei Province. He is 82 years old, had been very healthy after practicing Falun Gong for decades, and maintained a good relationship with his neighbors.
However, Li, known by his fellow villagers to be a kind person, was sentenced to 10 years in January after being taken from his home.
According to Minghui.org, policemen broke into Li's house on Oct. 22, 2018. They raided the house, took about 150,000 yuan ($23,200) worth of personal property, and detained Li because he refused to renounce his faith.
A prison doctor diagnosed Li with hypertension and released him because the doctor worried he might die in prison.
On Nov. 23, 2018, policemen detained Li again and tortured him at the detention center until April 2019, when Li got very sick and was sent to an intensive care unit at a local hospital.
In January, when Li had recovered from the torture, policemen detained him again and jailed him in Baoding Prison.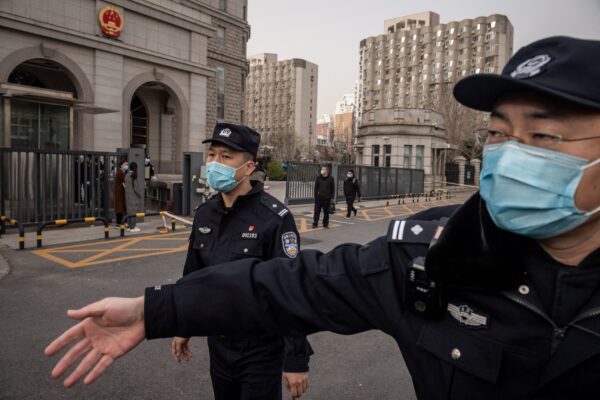 Driver
Ma Zhiwu, 50, lives in northwestern China's Ningxia Province. He used to be a driver in the local railway bureau but lost his job after the Chinese regime started to persecute Falun Gong in 1999. Since then, he has spent a total of 12 years in prison.
On Jan. 2, Minghui.org reported that Ma was sentenced to 14 years in prison and given a 30,000 yuan ($4,630) fine because he refused to renounce his faith. Ma's defense attorney told Minghui's source that the regime had decided to sentence Ma to more than ten years regardless of whether any crimes were committed.
Ma was sent into a forced labor camp for three years when his wife was pregnant with their daughter because he refused to give up his beliefs. Two years later, his wife was imprisoned and their 2-year-old daughter was taken into police custody. When Ma went on a hunger strike to protest the illegal detention, the local court sentenced him to six more years in prison, at the two-year mark of his labor camp incarceration.
In 2010, Ma was detained again and sentenced to 3 1/2 years. After being released in 2014, policemen didn't give up their effort to force Ma to renounce his faith and continued to try to detain him.
When being detained in past decades, Ma suffered brutal torture, including beatings, being forced to sit on a small stool for long periods every day for 1 1/2 years, sexual assault, and freezing. His left kidney was injured, his rib was broken, he had blood in his urine, his legs were severely swollen and bruised, and he was unable to stand for months.
In 2019, an independent people's tribunal in London confirmed that the regime had carried out forced organ harvesting "on a significant scale" and that imprisoned Falun Gong practitioners were "probably the principal source."