Supermodel Iman's Mother Passes Away, Only 3 Months After Husband David Bowie Dies
April 1, 2016 9:43 am Last Updated: April 1, 2016 10:03 am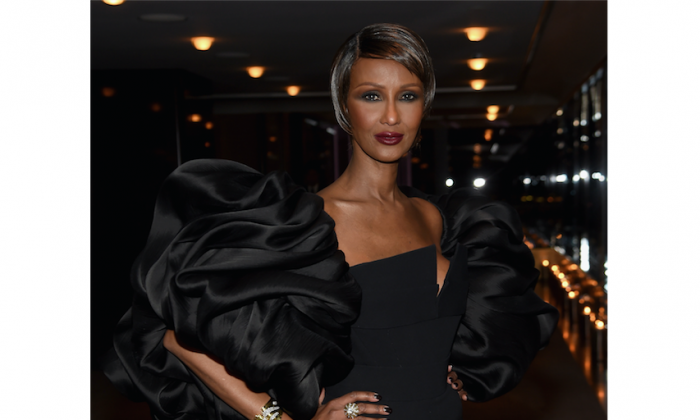 Saddened by the death of my mom Maryan Baadi. May Allah grant her the highest jennah #ripmaryanbadi pic.twitter.com/VWNPODYJxf

— Iman Abdulmajid (@The_Real_IMAN) April 1, 2016
Supermodel Iman is having a tough 2016.
After the unexpected death of husband, David Bowie, Iman is now mourning the death of her mother, Marian Abudlmajid.
The 60-year-old model confirmed the news on Twitter on April 1.
"Saddened by the death of my mom Maryan Baadi," Iman tweeted to her 142,000 followers. "May Allah grant her the highest jannah #ripmaryanbadi." The Somali beauty uploaded a photo of her parents on her wedding day to Bowie. The tweet has been retweeted over 320 times and liked over 660 times.
Fans offered condolences via Twitter.
"Prayer and strength to you at this time," tweeted KingBritt with the praying hands emoji. IndiaCol80 tweeted, "so sorry to hear this. Sending lots of love and strength for you and your family."
Read below for more fan support as they rally around Iman during this trying time.
@The_Real_IMAN prayers for you and your family. So sorry for your loss. May happy memories keep you comfort.

— T ♥ (@ms_tlovee) April 1, 2016
@The_Real_IMAN Allah yerhama. wishing you and your family strength.

— Delina (@RealDelina) April 1, 2016
@The_Real_IMAN My heart goes out to you. My sincerest condolences to you and your family.

— Nzinga Tene (@NzingaTene) April 1, 2016
@The_Real_IMAN So very sorry, big hugs!!!! My prayers and loving condolences go out for you and yours.

— Mark C. Potts (@Potsy137) April 1, 2016