The son of a woman suffering from advanced Alzheimer's disease has reached out to her employer in gratitude. The British supermarket chain Sainsbury's has stood by Yvonne Salomon during her tough battle against the effects of the disease, which causes the progressive deterioration of memory function and can be devastating to both the sufferer and their loved ones.
Doron Salomon, Yvonne's son, shared that his mother used to work as a bookmaker, but after her official diagnosis in 2013 she struggled to keep up with the demands of the role. Yvonne was sensitively offered a "lesser-skilled" job at Sainsbury's Kenton store in Harrow as her capabilities diminished. She became part of the supermarket's in-store picker team, fulfilling orders for online customers.
Sainsbury's compassionate decision to move Yvonne, as opposed to dismissing her, regenerated her sense of "self-worth and pride," Doron explained on Twitter. Yvonne's employers proceeded to invest a huge amount of care in their valued employee, listening to every medical update and making sure her changing needs were met.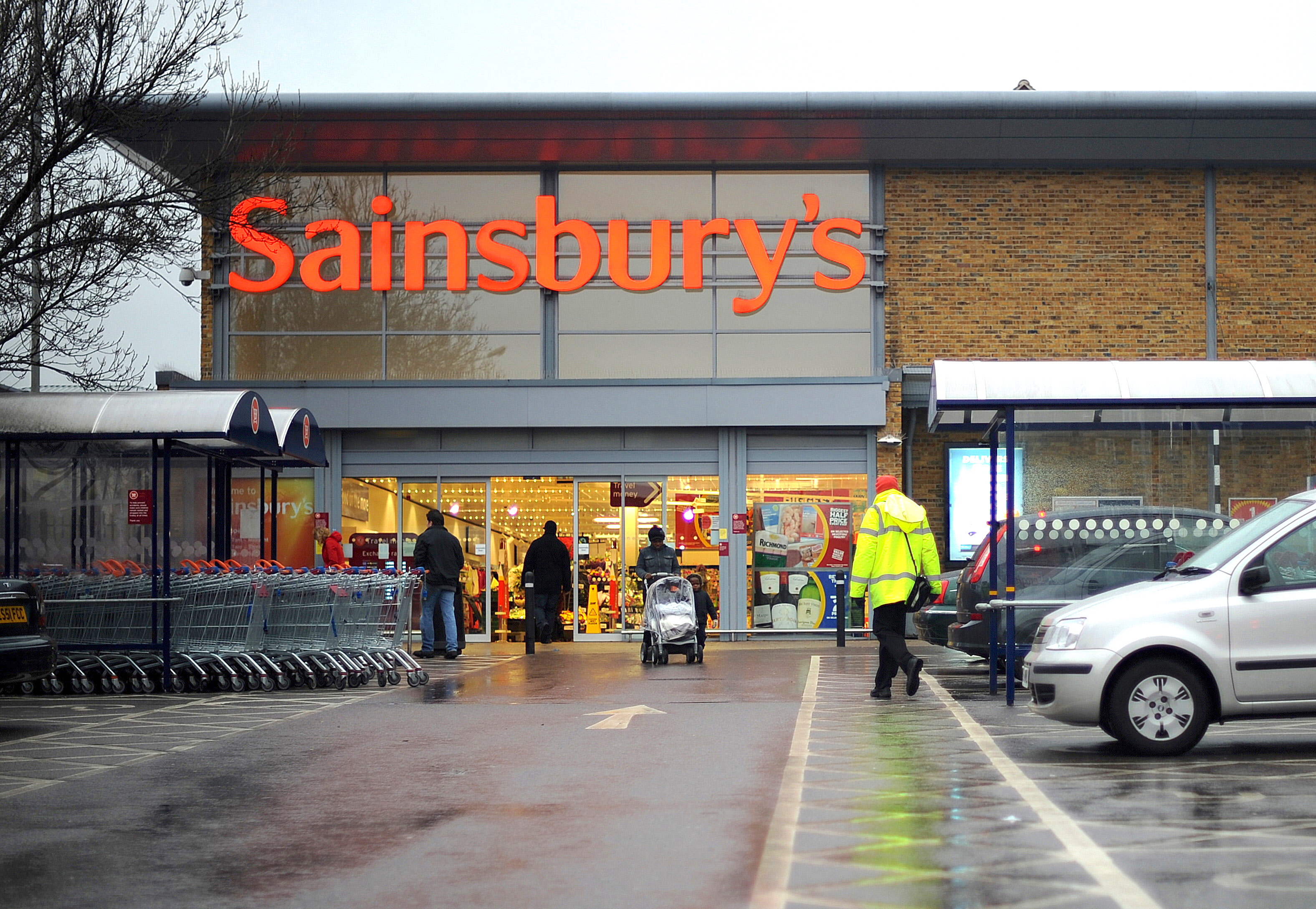 As time went on, the demands of Yvonne's new role as "picker" proved increasingly difficult, but Sainsbury's was still unprepared to dismiss her. Instead, store employers made up a brand-new role for Yvonne: she would become "tote cleaner," responsible for the cleaning of the boxes, a task that some staff already managed as part of their roles. No doubt, they were pleased and grateful that Yvonne would be taking over!
And far from feeling like a demotion, the new role was, in fact, the perfect solution and the perfect antidote to Yvonne's progressively deteriorating memory. "Sainsbury's have seen my mum deteriorate to the point that every day for the last year or so she has gone into the store confused, as if she'd never been there before," Doron wrote. "They have always stood by her, going above and beyond to make sure she's happy and feeling valued."
To my mum, cleaning the tote boxes became the most important job in the world. If she didn't do it the store would fall apart. The sense of self-worth and pride has undeniably helped with aspects of her Alzheimer's, such as giving her something to talk about in social situations.

— Doron Salomon (@DoronSalomon) March 4, 2018
Hi Doron. It's clear your mum's contribution was valued as one of our colleagues, regardless of her condition. The team here were quite moved reading your tweets. We'll make sure the right people get to hear about this. Thanks. Ross.

— Sainsbury's (@sainsburys) March 4, 2018
An occupational health assessment in October of 2017 concluded that Yvonne's Alzheimer's had reached an advanced stage, and that she was technically unemployable. The Sainsbury's store in which she worked, however, kept Yvonne on the roster for a further six months. Yvonne worked her very last shift on a Saturday, and was bid a fond farewell by everyone in the store. "My mum was emotional but relieved," Doron shared, in a post chronicling his mother's last day.
Doron's post was shared by thousands of people, including Sainsbury's. "Doron's mum was a much loved colleague and an inspiration to all of us," Sainsbury's told The Independent. "We'd like to thank her for her years of service."
We applaud Sainsbury's for supporting your mother after her diagnosis. Your story highlights the importance of helping people with dementia to remain an active part of their community and the huge impact this can have on quality of life. Thank you for sharing, Doron!

— AlzheimersResearchUK (@ARUKnews) March 5, 2018
Hilary Evans, Chief Executive of Alzheimer's Research UK, reached out via The Independent to praise Sainsbury's and thank Doron, saying: "The experience outlined by Doron Salomon highlights the importance of helping people with dementia to remain an active part of their community. Employers can play a vital role in supporting people with dementia." Evans then added: "It's our mission to bring about the first life-changing treatment for dementia."
Alzheimer's Research UK relies upon public support for their pioneering research.
Ultimately, Doron thanked Sainsbury's for preserving his mother's dignity at a time when her own sense of self could easily have become lost in the fog. "On a human level," he wrote, "the people working at the Kenton store have shown sensitivity, kindness and care. Thank you."