Subaru is preparing for its electrified future, an undertaking for which it will partner with Toyota.
"Toyota is recognized as one of the leaders in that whole area of electrification," says Ted Lalka, vice-president of marketing and product management for Subaru Canada. "As part of a collaboration between the two companies, it's going to a next level.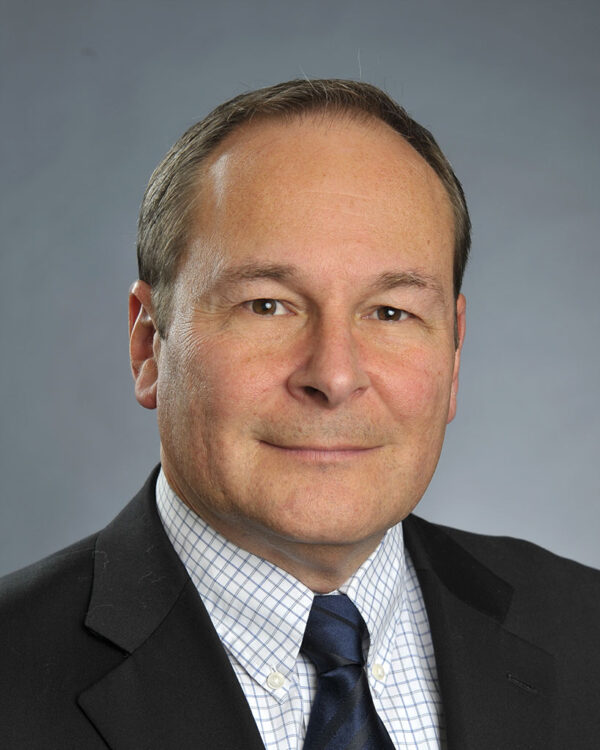 "They certainly see us as a brand that's respected and has a lot of value. At the same time, we recognize that being a relatively small player, it's a challenge to absorb the costs for the next generation of plug-in hybrid vehicles and EVs."
The first vehicle launching under this new electrification collaboration between the two brands is the Subaru Crosstrek Plug-in Hybrid, the first plug-in hybrid vehicle to be offered by Subaru Canada. Built on the new Subaru Global Platform designed to accommodate electric and hybrid powertrains, the Crosstrek Plug-in Hybrid integrates Subaru's four-cylinder boxer engine and symmetrical all-wheel drive with the hybrid technology found in the Toyota Prius Prime. It was introduced to the public at the Montreal International Auto Show in January.
A battery electric vehicle is in the works, although few details are public at this stage.
"The next generation will be a pure EV," Lalka says. "I can't share right now when that vehicle will be launched. But it combines the strengths of both corporations to help bring those vehicles to market."
Subaru is also in the midst of rolling out redesigns of two of its core models. The 2020 Legacy sedan and Outback wagon each come with standard all-wheel drive, along with two engine options. The standard engine is a 2.5-litre Boxer naturally aspirated four-cylinder engine that produces 182 hp and 176 lb-ft. of torque at 4,400 rpm. The upgraded engine, which is equipped on Legacy GT and Outback XT models, is a 2.4-litre twin-scroll turbocharged four-cylinder engine making 260 hp and 277 lb-ft. of torque between 2,000 and 4,800 rpm. The addition of this engine means that the six-cylinder option is no longer available.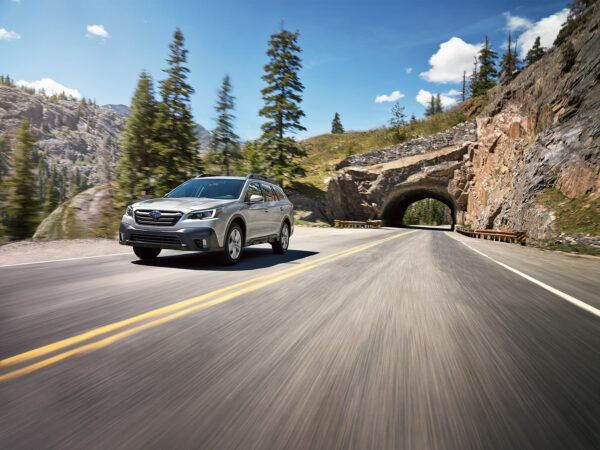 "One of the nice things that customers will appreciate is that, unlike other turbos, this one was designed to run on regular fuel," Lalka says. "Compared to the six cylinder we had in the past, it actually provides better performance, better fuel economy, and adds a lot more fun."
Lalka says that changes to the exterior and interior design are included in the 2020 updates.
"Both Legacy and Outback are a little larger than they were in the past," he says. "A little longer, a little wider, a little more room on the interior, especially rear seat leg room and cargo area."
The infotainment screen is another clear improvement. Standard on every trim except the entry-level Convenience model, the 11.6-inch tablet-style touch screen includes Apple CarPlay and Android Auto functionality.
"We also made sure we left in a number of hard buttons," Lalka says. "It's really easy to turn on the radio, adjust the volume, so you're not messing around with the screen. Those are things that we heard from customers were important."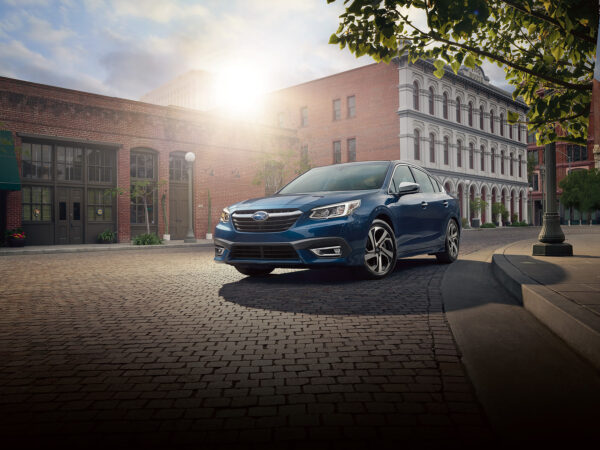 Nappa leather is newly included on the Premier models, which integrates ventilation into the front-row seats.
"Because we do things differently at Subaru, instead of the ventilated seats blowing air on you, what they do is draw air away from you," Lalka says. "By drawing air away from you, it keeps you cool and comfortable on those long drives."
Lalka says that while the two vehicles are closely related and have plenty in common, observers can expect to see two different marketing approaches for the Legacy and Outback based on the types of buyers that tend to prefer them.
"Those people who like sedans like the styling and like the fact that it sits a little lower to the ground … and the concept of having a trunk that you can isolate things in," Lalka says. "But I'll tell you, I see a lot of Legacies being driven to ski hills and everywhere else. People just like the look of a sedan, and they put crossbars on top and they still put stuff on the roof. So, we positioned the Legacy as the 'SUV of sedans.'
"Typically, we see Outback being the first choice of people who like a vehicle that has a higher seating position, people who like the added ground clearance. Outback has 220 millimeters of ground clearance (and) it can really handle some really rough roads and trails, so it tends to be purchased by people who live more active lifestyles.
"It's the best Outback, or in our case, the campaign is the 'Greatest Outback of All Time.' We've had some fun with that analogy of GOAT."
Both the 2020 Legacy and Outback are in Canadian dealerships now. Legacy pricing starts at $26,395, and Outback is priced from $30,695.
Stephanie Wallcraft is a multiple award-winning automotive journalist based in Toronto and is President of the Automobile Journalists Association of Canada.