A major study has revealed the "detrimental" impact of COVID-19 on people who suffered from eating disorders in Australia, with 40 percent going undiagnosed.
According to a survey of 1,723 Australians aged 16-80 years, taken from July to October 2020, all eating disorders symptoms have "increased," particularly body image concerns (88 percent), food restriction (74 percent) and binge-eating (66 percent).
It also found that those with more acute eating disorders, poorer mental health and experience of loneliness are more likely to experience eating disorders.
Lead author Jane Miskovic-Wheatley, who is also a clinical psychologist and researcher at the InsideOut Institute, University of Sydney, said the main risk factors included changes in daily routine, restricted access to support people, changes to treatment, and exposure to news coverage and social media.
"Factors such as these have exacerbated existing symptoms for many people," Miskovic-Wheatley said, adding that there is the development of new symptoms among people who did not have eating disorders previously.
"Among the worst affected were those participants not actively engaged in treatment during the pandemic, those who are experiencing loneliness, and those with co-occurring mental health conditions."
The study, published in the Journal of Eating Disorders, is one of Australia's largest observational studies to capture the impact of the pandemic and the course of the nation's second wave, including Victoria's major lockdown.
"Our concern is that if these waves keep continuing, the impact might become more and more pronounced," Miskovic-Wheatley said.
"I don't want us to underestimate what the long-term impacts might be for people affected. By eating disorders—this is something we are currently investigating."
In addition, the study noted that 40.5 percent of participants had not sought formal diagnosis or treatment, highlighting the "detrimental impact" of the pandemic on people with a lived experience of an eating disorder, especially for those not yet supported by the health care system.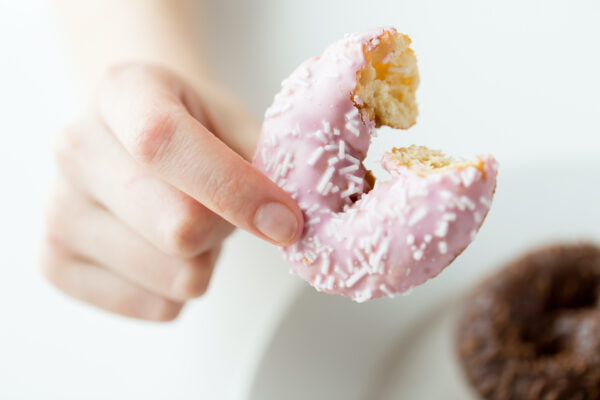 Butterfly Foundation CEO Kevin Barrow said eating disorders "thrive in isolation," and the pandemic has "undoubtedly created a perfect storm for those experiencing, or at risk of, this insidious mental illness."
"Months of lockdowns, isolation and changes in routine have been incredibly challenging for people with eating or body image issues, as well as for the loved ones who care for them," he said.
Barrow added that the Butterfly National Helpline, the national charity for all Australians impacted by eating disorders, has seen a 48 percent increase (pre-covid) in calls from FY20 to FY21.
People living with diagnosed eating disorders, along with children and adolescents, were at the highest risk of relapsing into eating disorders during COVID-19, according to a comprehensive literature review by the Butterfly Foundation. In addition, the review found that eating disorder behaviours were being used to "self-manage heightened psychological distress" caused by the pandemic.
Victorian Premier Daniel Andrews, on Jan. 14, introduced a $2 million fund to assist Australians suffering from eating disorders, including $1.5 million for specialist mental health clinicians across six metropolitan health services.
InsideOut psychologist Rachel Simeone said that people with eating disorders would continue to struggle even though more restrictions have been lifted,
"For many people experiencing an eating disorder, it will take a lot of time to recover from the hit that the COVID pandemic and associated health measures have delivered over the past two years," she said.
"We cannot assume that eating disorders will simply resolve when restrictions ease."