While residents gather seeds and supplies and head out to their backyards this spring, many are expanding permaculture efforts, despite the rising cost of things such as fertilizer.
Insights from an Axiom market report on gardening trends for 2022 show that 62 percent of Americans plan to cultivate more edible plants on their property this season.
More than 28 percent said they would spend more money this year on their gardens, while nearly 68 percent said they would invest the same dollar amount as they did in 2021.
Last year, U.S. retail sales for lawn and gardening equipment topped out at $47.8 billion with the average household spending $503 on supplies.
Some permaculture enthusiasts say it comes down to two primary factors fueling the trend: control over food quality and inflated grocery store prices. This is especially true among homesteading advocates and community garden groups.
Overall, the U.S. Department of Agriculture (USDA) is predicting that food prices will increase by 5 to 6 percent this year. Vegetables are anticipated to go up by 4 to 5 percent, while fruit is expected to see a 6 to 7 percent price hike.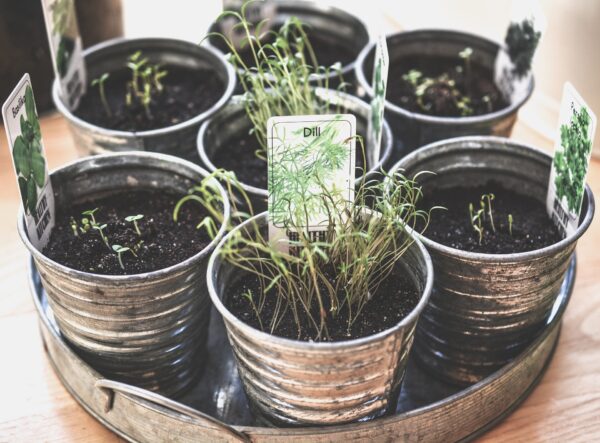 Millennials are leading the trend for planting more, with an astonishing 75.8 percent of them saying they intend to get more yield from their gardens this year.
"Gen X" was in second place, with 68 percent saying they aspire to cultivate more food crops.
"You can grow just about anything, anywhere," permaculture enthusiast Karen Wagner told The Epoch Times.
Along the banks of the Schuylkill River in eastern Pennsylvania, Wagner collects odds and ends that she finds along the side of the road to repurpose as planters in her growing home garden project.
"I've picked up cabinets and dressers on the side of the road, removed the drawers, filled the drawers with soil, and used them for smaller plants," she said.
Always finding new and creative ways to expand, Wagner plants everything from squash and tomatoes to zucchini and herbs. She said her love of gardening grew out of a concern over the kind of food available in stores.
"I've been homesteading as much as possible for many years," she said. "[I'm] just mostly concerned about the quality of our food source, given air pollution [and the] use of pesticides and other chemicals in production for rapid growth."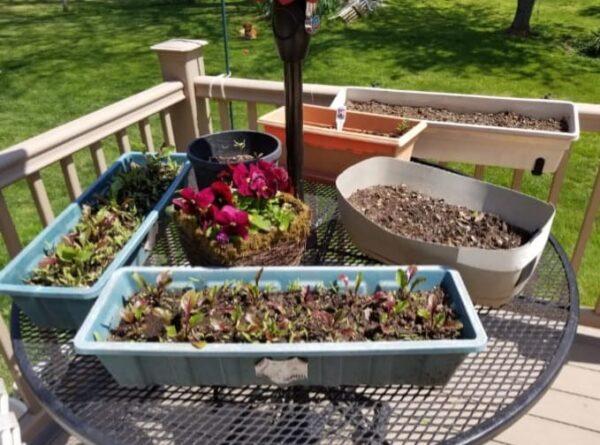 A 2020 survey revealed that seven out of 10 Americans were concerned over the amount of chemicals and pesticides used to grow their food.
When it comes to planting gardens at home, Americans display an overwhelming preference for growing fruits and vegetables. More than 65 percent sow vegetables, 26 percent cultivate fruit trees, and 19 percent choose to plant berries.
This is prevalent in Tennessee, where the longer growing season and temperate winter appeal to urban and rural horticulturalists alike.
Kirby Plants, a garden supply center in Knoxville, is selling out of vegetable plants nearly as soon as they get them in stock this spring. A sales representative told The Epoch Times that they believe inflated food prices are driving the surge in sales.
"Inflation is going to increase the interest and probably demand for gardening," Linn County, Iowa, master gardener Beula Dvorak said after noticing more people joining master gardening classes in her area.
In a timely show of support, the USDA announced the reopening of the People's Garden Initiative on May 3.
A spokesperson from the USDA told The Epoch Times that the projects under "People's Garden" serve as models of what local gardens can do to build community. The spokesperson said the goal is to help people grow local and nutritious food, nurture greenspace, and inspire through the experience of growing from seed to plant.
"The simple act of planting a garden can have big impacts, from building a more diversified and resilient local food system to empowering communities to come together around healthy food access," USDA Secretary of Agriculture Tom Vilsack said during a tree-planting ceremony on May 3.
Headquartered in Washington, the project will be joined by 17 flagship gardens located in cities nationwide.
"We're committed to our priorities, and we are leading by example," Vilsack said,
This philosophy in action is already well underway in Denton, Texas, where Doug Herzog converted a former 14.5-acre traditional farm into a thriving community garden.
"All the produce we grow is given to local food pantries and food kitchens to feed those who suffer from food insecurity," Herzog told The Epoch Times.
A member of the Denton County Master Gardeners Association, Herzog has spent the past two-and-a-half years transforming the four major growing areas at Shiloh Field into a model of modern gardening.
"We're now increasing the size of our garden. … My expectation is to take this area and learn to grow 100,000 pounds annually in it," Herzog said.
The popularity of community gardens took center stage during the COVID-19 pandemic. They helped strengthen local food supplies of fresh produce, which have suffered lengthy supply chain disruptions over the past two years.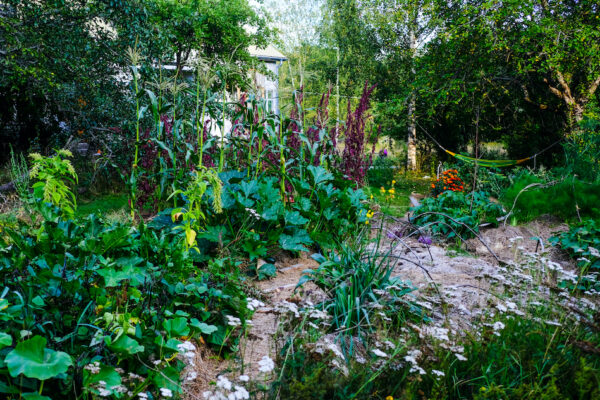 Community-style cultivation projects produce, on average, 0.75 pounds of vegetables per square foot. This exceeds the 0.60 pounds per square foot the USDA calculates as a typical harvest from conventional farming practices. Even small community gardens generally produce about 2.55 pounds of food per plant over a four-month growing season.
And according to Herzog, more isn't always better. When getting started, sometimes less land to manage equals better results.
"When I became the administrator [of Shiloh Field] … I cut the size of the garden by 80 percent. By shrinking the garden, making it manageable, we increased production from 23,700 pounds annually to over 55,000 pounds."
Some permaculture projects are growing more than just extra food this year. In Knoxville, Tennessee, one community garden project has expanded into education.