The life of this stray dog was completely turned around when rescuers took him in. However, this terrified dog remained "shut off" from the world for 10 days after the rescue.
Benji had been a homeless dog all his life. He continued to roam around the streets of Los Angeles until Hope For Paws, an animal rescue organization, received a call about him in January 2016.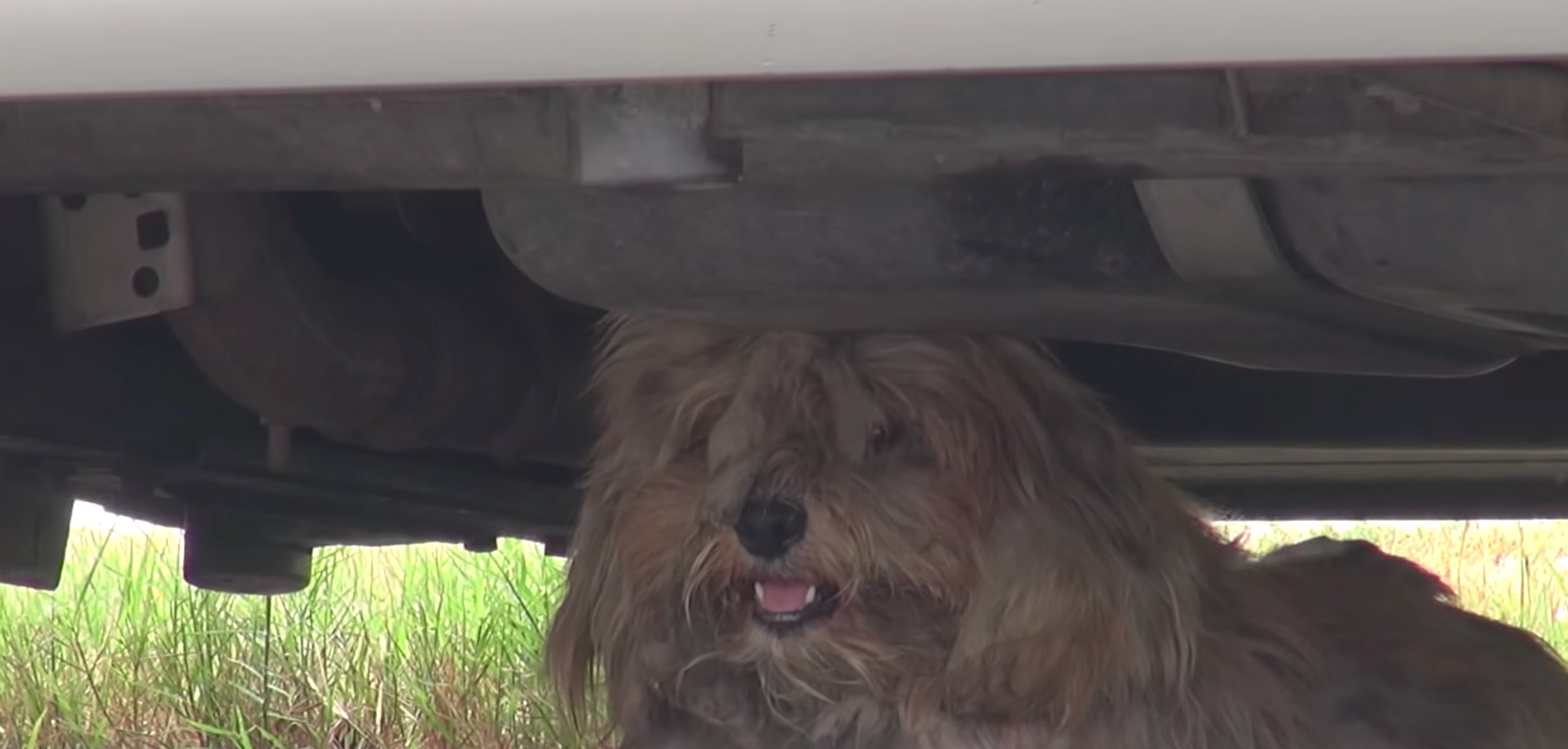 When Eldad Hagar, the organization's founder, and his associate, Lisa Chiarelli, went to rescue Benji, they realized the dog's condition was worse than what they'd expected. They knew they had to catch Benji in order to give him a better life.
However, when Benji sensed what Hagar and Chiarelli were up to, he got nervous and started running for his life. He ran as fast as he could before he came to a dead end in a nearby yard. The terrified dog turned around to escape, but Chiarelli immediately closed the gate—and after a fierce struggle, they finally grabbed hold of him using a catch loop.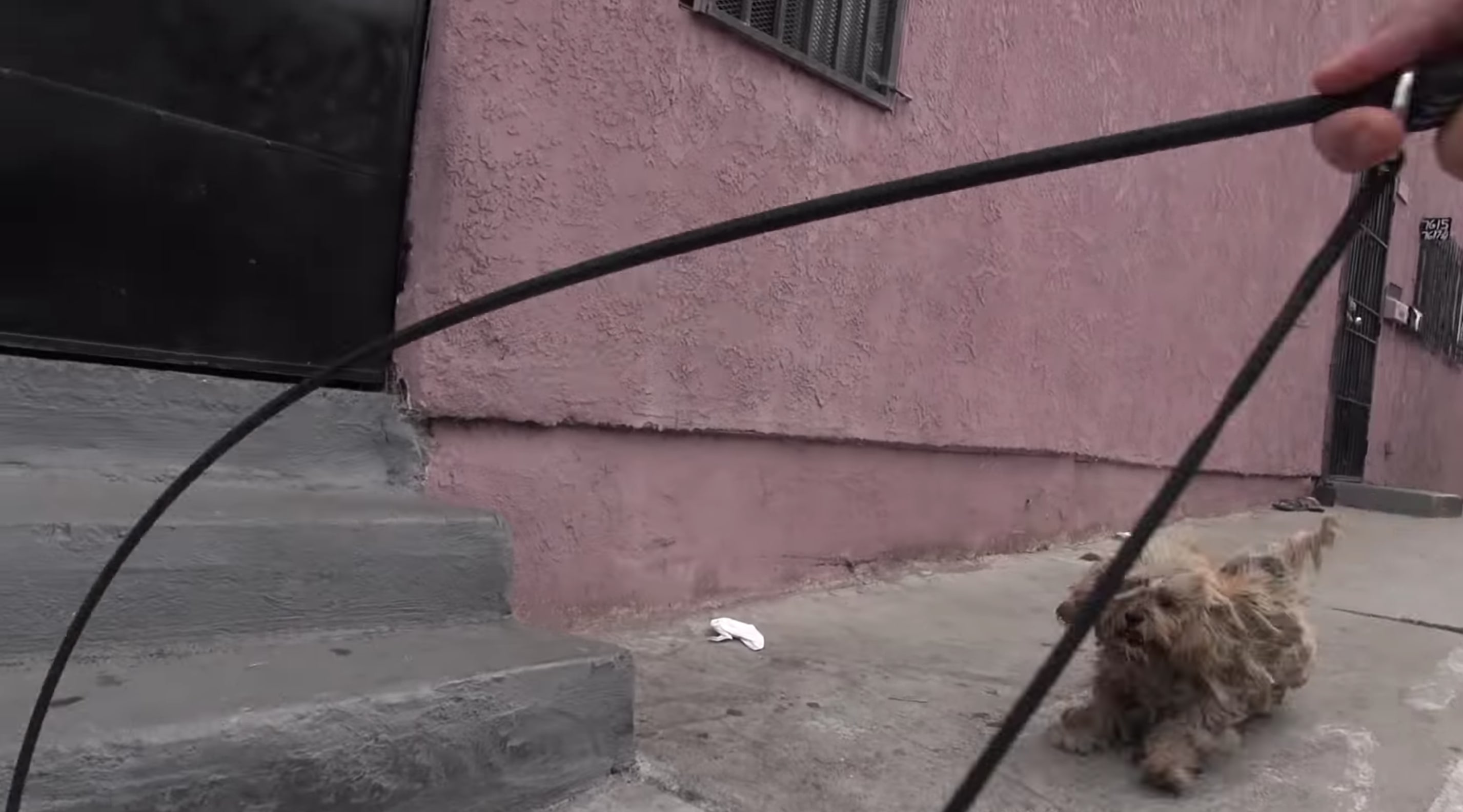 "Physically: he was so badly matted, covered with ticks and fleas, he bit his tongue as he was struggling to escape from us, so you'll see a little bleeding – nothing serious," Hagar wrote on a Facebook post for Hope for Paws. "Mentally: Benji was living on the streets all his life, so human contact was so hard for him to get used to."
However, Hagar managed to calm the scared dog down before Chiarelli placed a leash around his neck. Benji was then rushed to the veterinarian, where his 3 pounds (approx. 1 kg) of badly mangled fur was shaved off.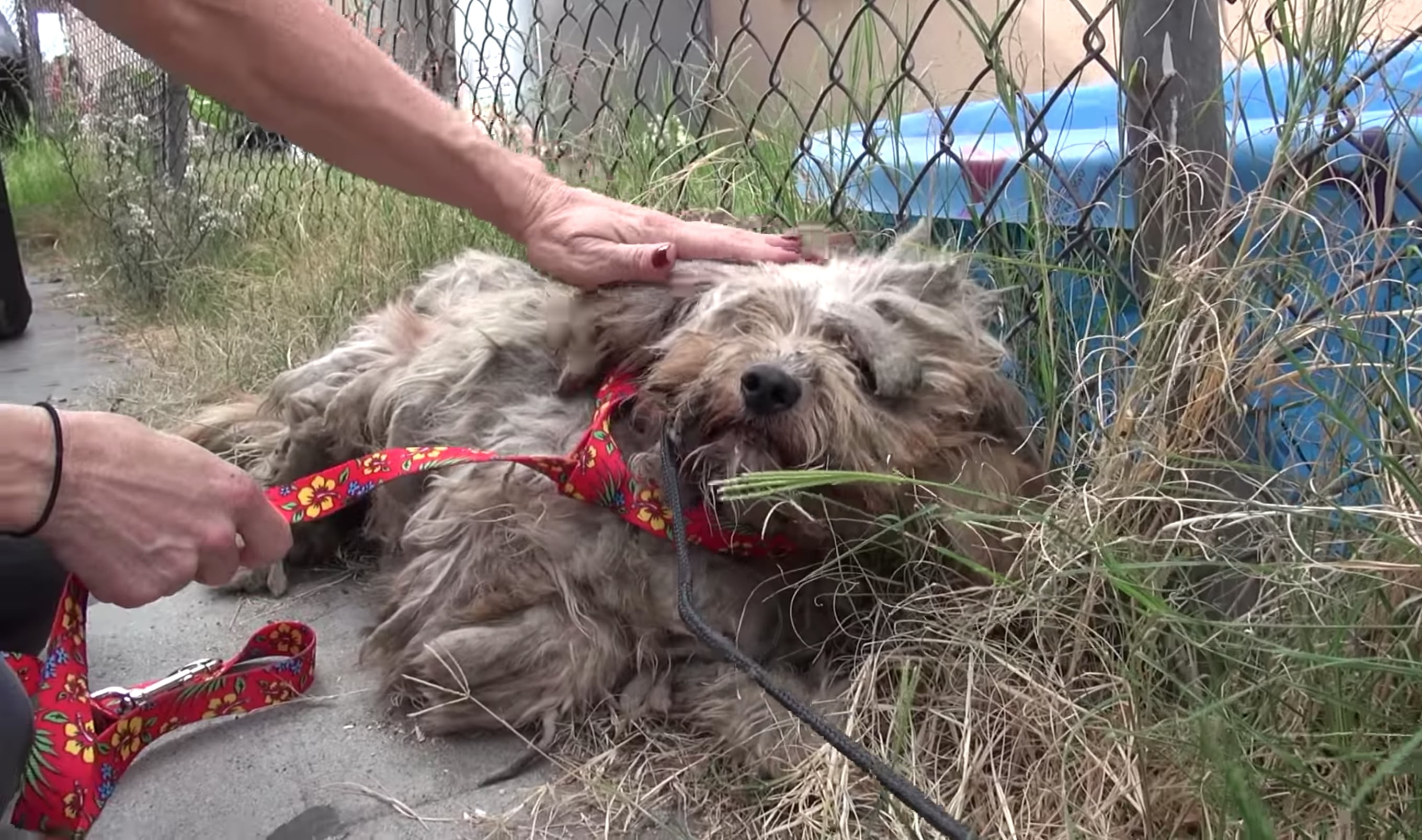 Hagar uploaded Benji's rescue photos on Flickr with a brief caption to describe each one of them.
"At first Benji resisted our touch, but after we shaved half his body, he felt the relief and just laid there," Hagar wrote on Flickr. "This was one of the longest grooming sessions EVER!"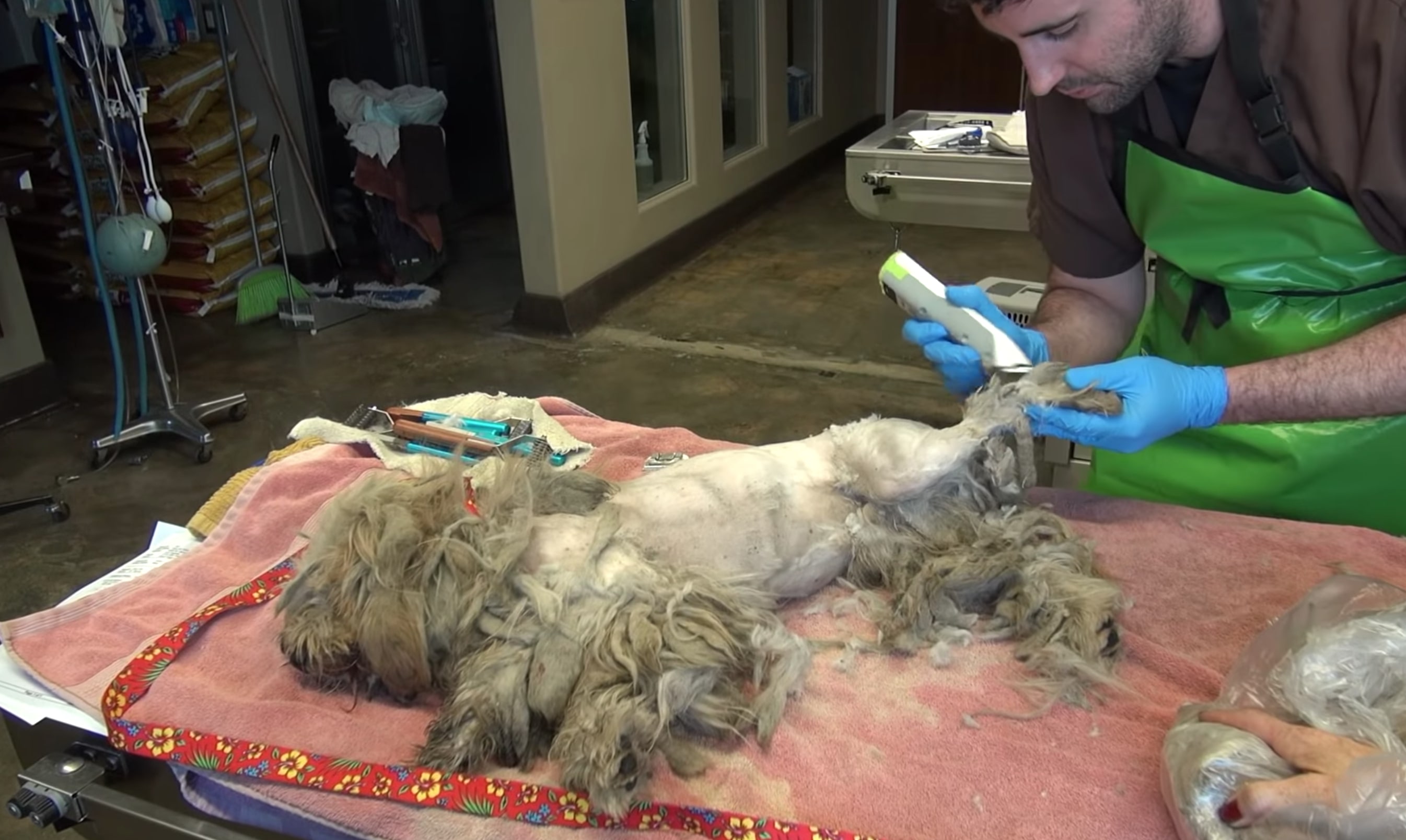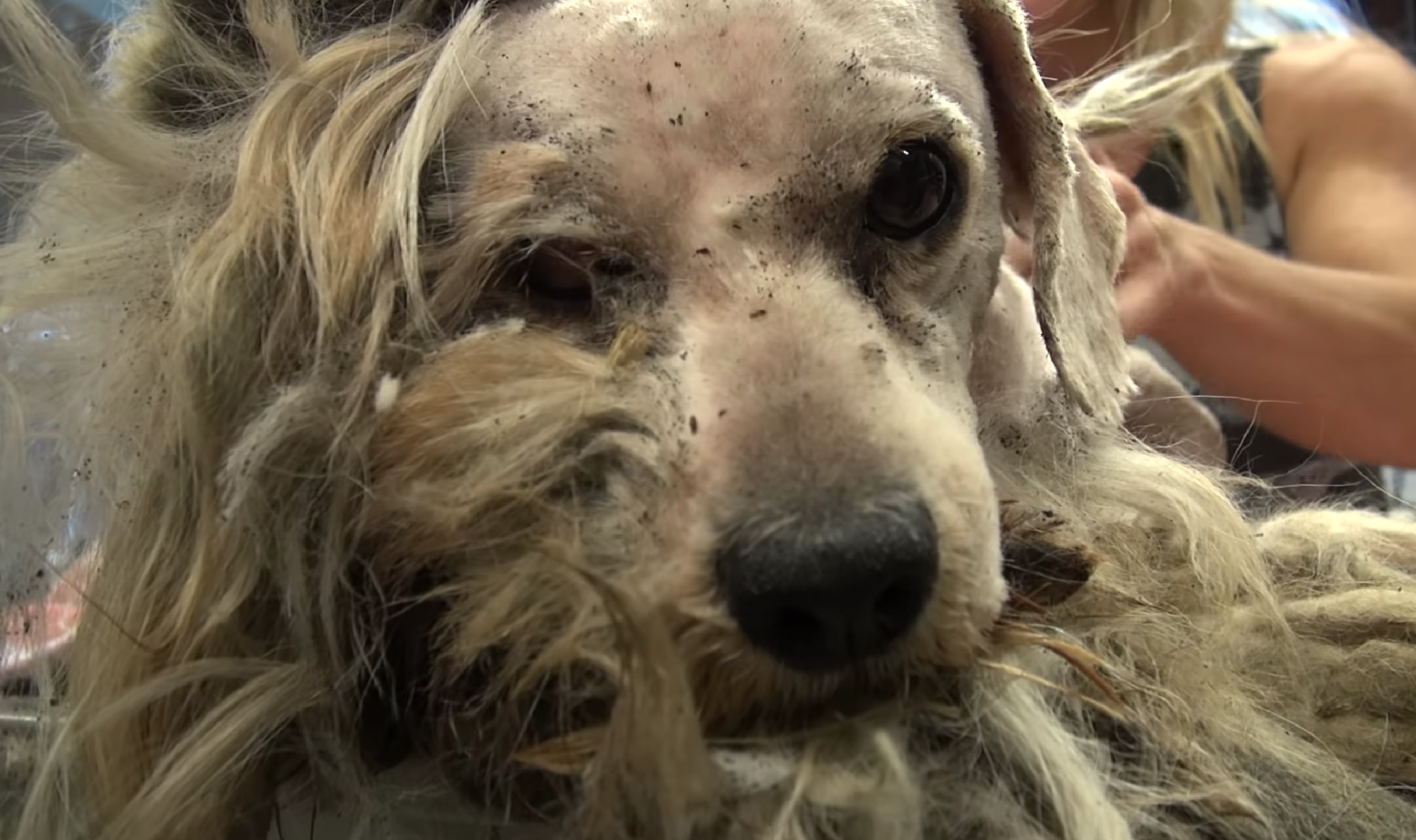 While shaving off his neglected fur, the rescuers were shocked to see many fleas and ticks hidden underneath it. After Benji was deloused, showered, and given medical care, Chiarelli took him home.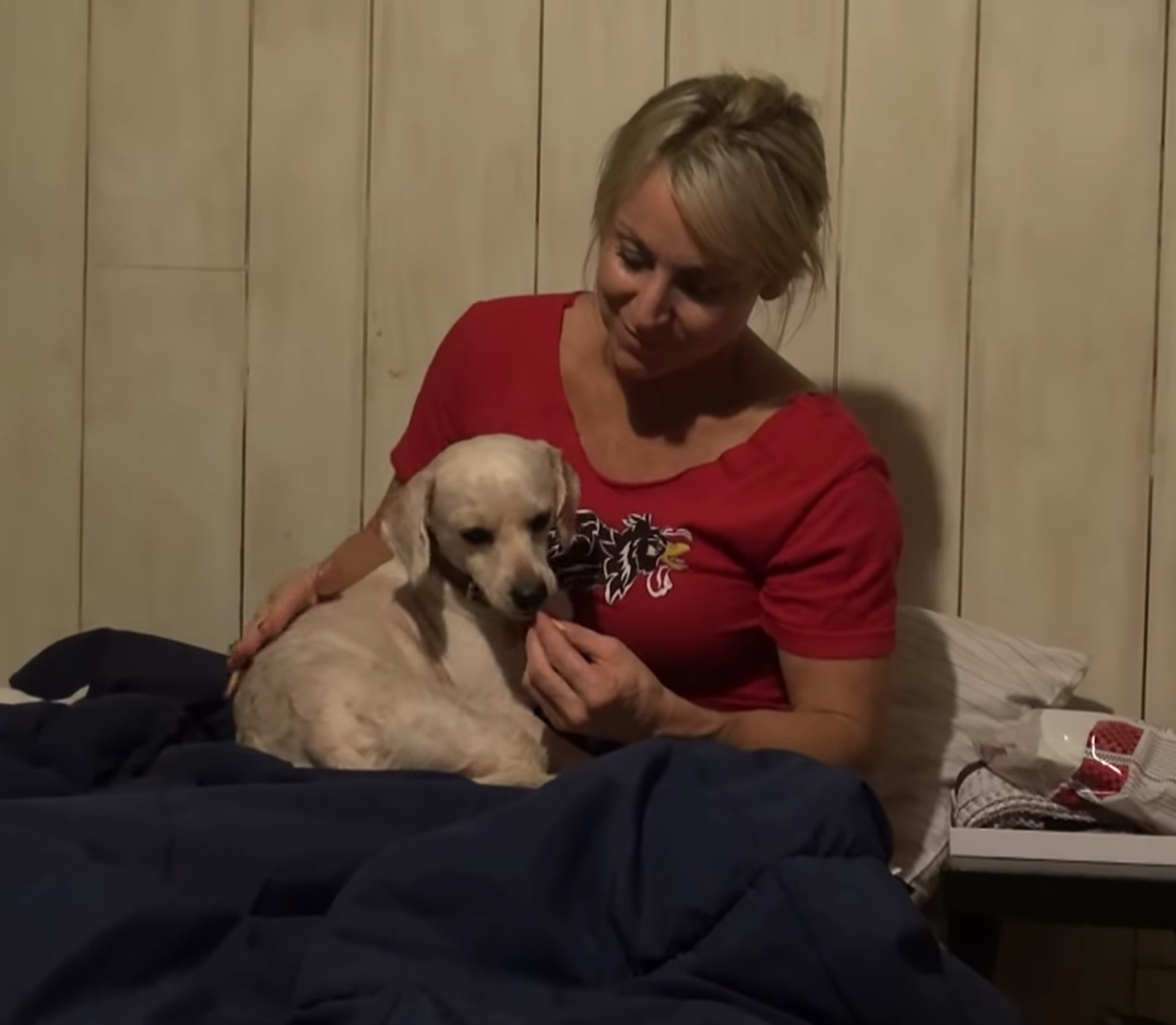 Hope For Paws said in their video that due to the sudden changes in his life, Benji was scared and "shut off" from the world for more than 10 days. They said he was "always looking for a place to hide, and not wanting anyone to touch him."
Gradually, with lots of love and care, as well as the companionship of Lisa's pit bull mixes—Lola and Frankie—Benji began to open up. "As Benji got to spend more and more times with the other animals, his trust in humans grew as well," Hagar wrote.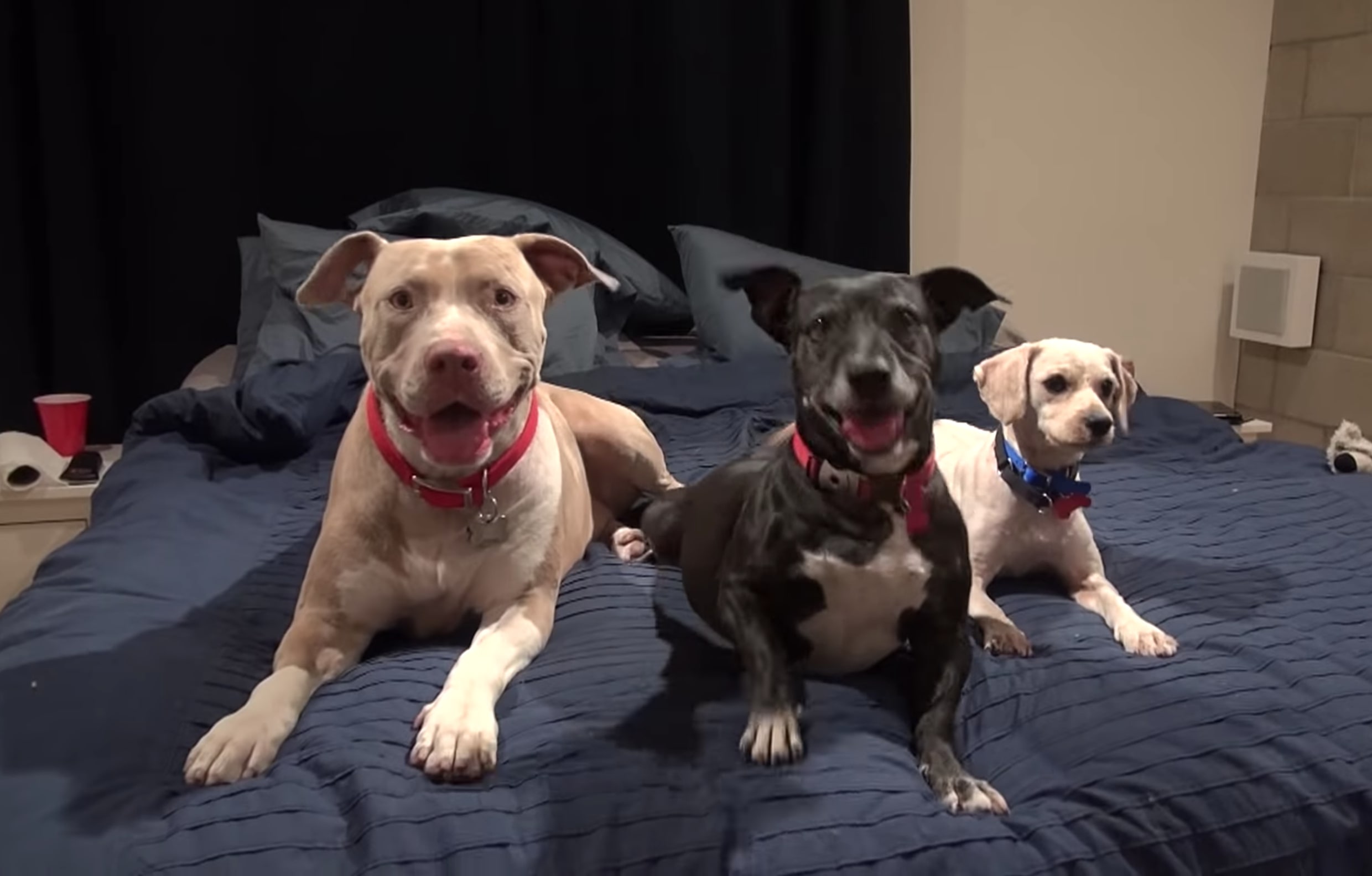 Eventually, Benji looked simply cute and fluffy with all his fur regrown—he was happy, both mentally and physically! Not long after, Benji was adopted by a loving family.
"Love conquers all…," reads a post on PAL Rescue & Adoption's Facebook page on Feb. 21, 2016. "Benji has been blossoming in his new home."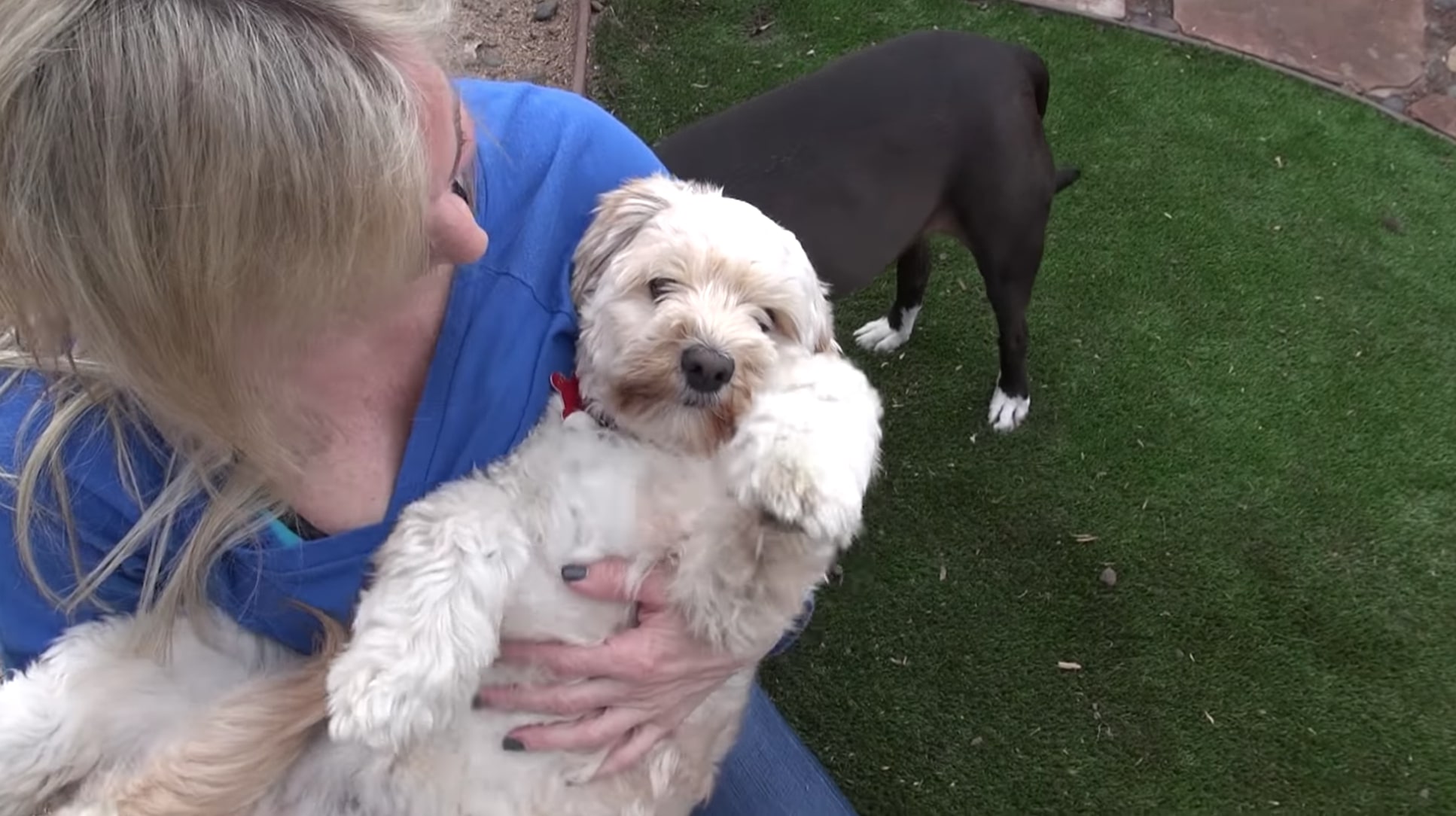 At last, Benji received a second chance at love.
Watch the touching rescue video below: