LOS ANGELES—With her slight frame, wide eyes, and long black hair, Raven Faith projects the feeling of a fragile yet beautiful bird as she recounts memories of her tumultuous life—enduring countless brutal beatings and near starvation as a child, becoming homeless, being stalked, and surviving two near-fatal car accidents in her 45 years.
"My life is so awful, I couldn't make it up," she said.
Yet despite the pain, Faith believes every hardship she has experienced is an opportunity to help others.
"The more bad things that happen to you, the more potential you have to become a world-changer," she said.
Faith has two lifetime restraining orders, granted to her by a Los Angeles Superior Court judge in 2003, against her mother and brother. The rare orders bore witness to a tragic cycle of abuse that Faith said had overtaken her family, beginning in her parents' childhoods.
I've chosen to not hide what happened to me.
"I didn't actually know that lifetime restraining orders existed," she said. "The judge didn't want me to have to keep coming back every seven years."
This cycle of violence and abuse is hard to break because it impacts children's psycho-emotional development, says Alicia Trelles, clinical director of the child abuse prevention and intervention program at El Nido Family Centers in Los Angeles County.
"Raising a child is a rewarding but challenging experience," said Trelles. "Sometimes our adverse past experiences put us at risk of abusing our own children, even though we love them."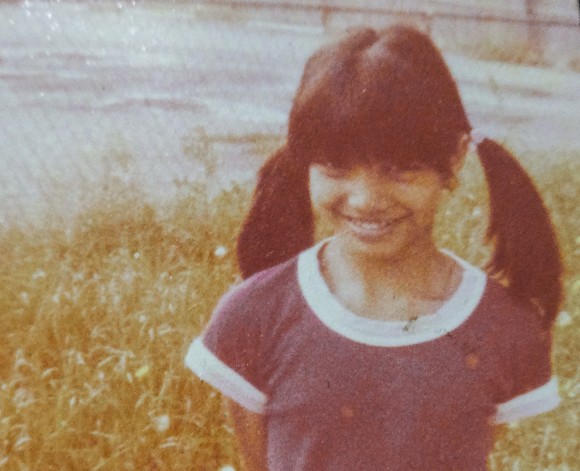 Challenging Beginnings
Faith was born in Boston in 1972, as the youngest of three children in an immigrant family from India. Two years later, they moved to Texas, and eventually Tennessee.
She remembers herself as being a joyful and trusting child who often sang songs and mimicked her studious father, a Christian missionary.
One day, she excitedly told her mother that she talked to God just like her father. Instead of celebrating her joy, her mother seemed to resent her happiness.
Over time, Faith's father became increasingly controlling and strict, and he often whipped his son with a belt buckle.
When Faith was about 7, her 14-year-old brother began beating her in secret, saying it was to teach her the lesson that life was not so joyful. Over the years, Faith's mother began to beat Faith too and even encouraged her brother to beat the girl in front of her.
Life was intolerable, said Faith.  
About a week after her 13th birthday, she and her sister were in a car accident. Her 17-year-old sister fell asleep at the wheel, and when Faith yelled at her to wake up, her sister swerved off the road and hit the gas pedal instead of the brake. The car hit a concrete culvert head-on at around 60 mph.
Faith said she was overcome with a feeling of relief: no more pain—she was going to die.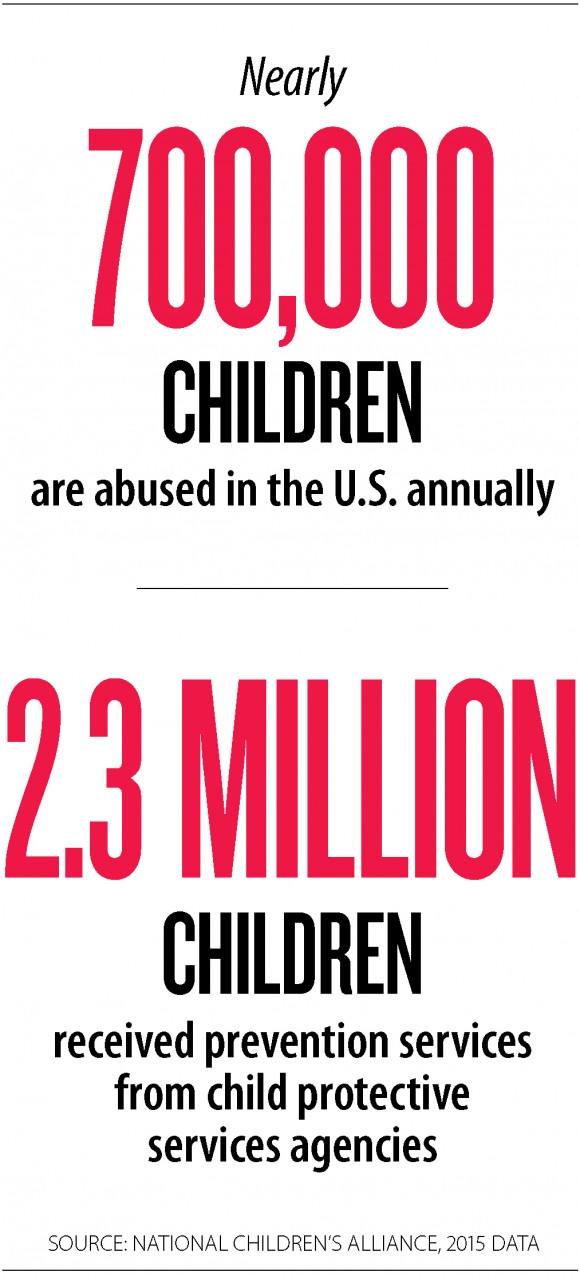 "I saw that accident as an escape route—and it did not happen," she said.
Instead, she woke up in the hospital with a profound feeling of disappointment. But something had changed. She felt detached from her body, her family, and her life. She felt strengthened.
After she recovered and returned to the violence at home, her suffering no longer seemed to affect her on a deep emotional level. Her mother and brother could no longer break her spirit.  
This made her mother more angry, and her brother beat her even harder.
"They couldn't make me be like them, and it drove them nuts," she said.
Suddenly, her father abandoned the family, leaving them penniless. He moved to Texas, leaving them in Tennessee.
Around this time, Faith said she received a divine message that changed her life. It came to her mind as a strong, clear thought: Nothing bad will ever happen to you that you will not be able to use to help someone else one day.  
Going forward, even in her darkest hours, this faith sustained her.
One year after leaving the family, Faith's father made contact and asked them to come join him in Texas. He was now the pastor of his own church, and his congregation had been asking about his family. The family was soon reunited. It was the summer before her junior year of high school.
At home, life was as stressful as before, but at church on Sundays, the family was required to appear perfect.
"I wasn't allowed to speak to other kids in the church," Faith said. "I wasn't allowed to be a part of the youth group. I didn't even go to the same school as they did. I got sent to another town."
A year later, the father left the family again. Meanwhile, his controversial leadership had caused a rift in the community, splitting the church.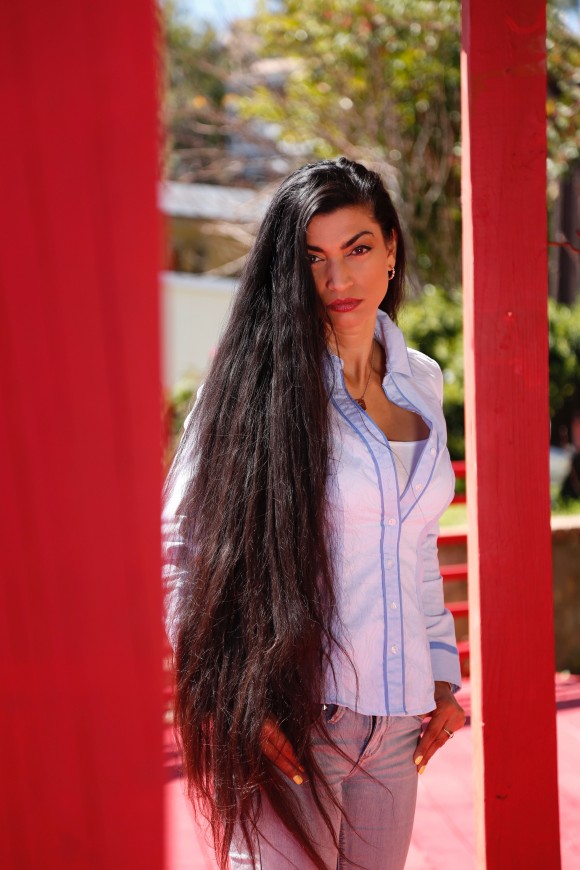 Fatherless Family
Faith's family returned to Tennessee, where Faith struggled to finish high school amid the violence at home. Yet she was determined to graduate with an honor's diploma—the only thing in her life she could control.
Faith's family also met another family—a cheerful, musically gifted couple with four children who traveled every weekend on a bus, giving concerts.  
Faith started spending a lot of time with this family, and she began to trust them. One day, the mother, Marilyn Proctor, asked Faith about a bruise on her arm.
"My brother did it," said Faith.
Proctor was surprised, since the family had seemed very sweet during their interactions.
"[Faith] would come stay, and then her mother of course would be furious. She would tell us … it was none of our business," Proctor said in phone interview. Reporting abuse wasn't common then, and Proctor said she didn't even know there was something she could do legally to help.
The Proctors gave Faith a safe place to stay once in a while, but Faith's mother always came to take her back.
I moved back in, and it was 100 times worse.
Faith's brother began to threaten her: "Don't get excited about your 18th birthday because you're not going to live to see it." She believed him.
Faith knew she had to leave home, but she needed to stay in her school district to finish her senior year. The Proctors suggested that she stay with a couple they knew.
Early on the morning of her 18th birthday, Faith packed her belongings into plastic bags and escaped before anyone else woke up.
At first, the couple seemed nice. But then the husband began to make unwelcome advances toward her, so Faith abruptly left.
She spent the next few weeks sleeping at the homes of friends and even in an unfinished construction project behind the school. She survived until the end of the school year—and earned her honor's diploma. She hoped to go to college next.
One More Chance
Faith's family surprised her by attending her graduation. She was so lonely that she started to regain hope for something close to a normal life. They promised that if she came home, they would stop hurting her.
"I wanted so badly to believe that," said Faith. "I moved back in, and it was 100 times worse."


Faith's older sister had just left the house by escaping out the bedroom window—after her mother had announced that the only way she was leaving was in an ambulance.
Faith's mother did not want to lose control over her younger daughter too, so she devised a plan to not only derail Faith's college dreams, but to gain financially as well.
Before Faith fully realized what was going on, she was signing paperwork for student loans at a beauty school.
Suddenly, she was going to school and working three side jobs. At home, she was forced to clean and suffered harsh physical abuse. Her mother took all of her paychecks and neglected her needs, while lavishing attention on Faith's brother.
Faith barely scraped together a dollar a day to buy something to eat. Without realizing it, she lost a tremendous amount of weight.
One day, the senior instructor at the beauty school asked Faith to come into her office.
"You have a big problem, you know that?" said the instructor. Faith had no idea what she was talking about.
The woman pulled out a scale. Faith was shocked when it registered only 84 pounds.
"You need to do something about this, or you're going to die," said her instructor.
Faith knew she needed to leave her family once again.
Finding Freedom
At the beauty school, a very friendly student began to repeatedly talk to Faith about how her mother would like to meet her. Faith thought it was odd, but eventually agreed.
The girl's mother was Nancy Woodall, a dedicated foster care provider. At the time, she had 12 children living in her house.
Woodall would take in foster children that no one else could handle, and she could easily see Faith desperately needed help.
Faith soon moved into the Woodall household, where she was surrounded by foster children with stories similar to her own.
It was like everything had prepared me for that moment.
"I would just sit in the corner, and I would wait for somebody to start fighting," she said. "It was so weird. And her house was full of food, the fridge was full, and she would feed me. It was just bizarre for me."
Eventually, Faith started to gain weight and self-confidence. Woodall's unconditional love and positive, healthy household were a great inspiration.
Faith eventually moved to New York, where she became a professional model. Because of the painful memories associated with her family, who gave her the name Rachel, she decided to change her name to Raven. She later moved to California.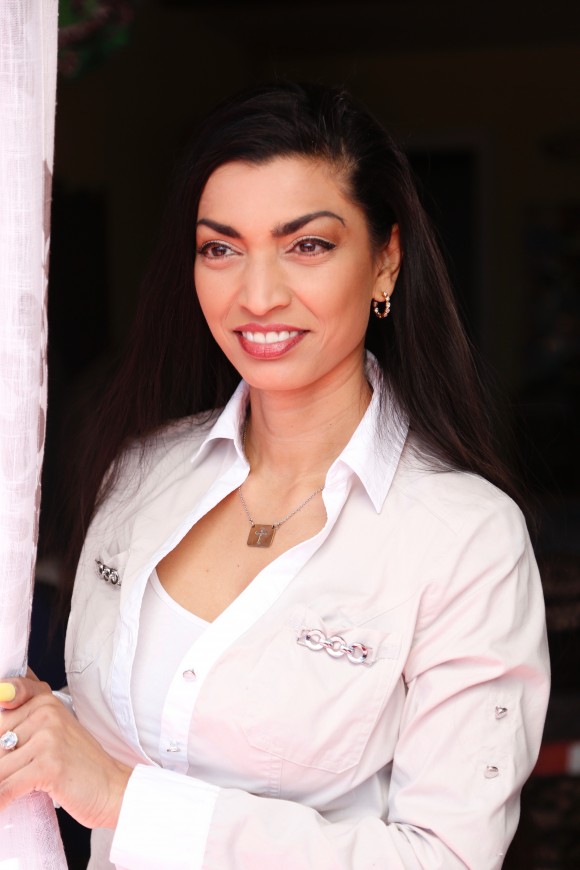 Coming Full Circle
In 2006, Faith decided to return to Texas. She visited her father's old church, where the pastor gave her the pulpit to apologize on behalf of her father for the pain he caused in the community.
After she spoke, several church members came to talk to her, and she related her family story. She was invited to speak at a local school.
"It was like everything had prepared me for that moment," said Faith.
Thus began an "avalanche of opportunities" to share her personal story and help give hope to others suffering from abuse, she said.
Faith had always intended to write a book about her experiences, but had never planned to use her real name. After speaking to the children and seeing their responses, she changed her mind.
"I saw the impact of attaching a real person to my story," she said.
She has since spoken at schools and churches, on radio shows, and at women's conferences.
She uses social media to connect with people who need help and has reached people from 97 countries. She has been contacted by abuse victims, people who cut themselves, and those on the verge of killing themselves, and she encourages them not to give up. She often suggests they start writing to help with their healing process.
Helping other people is now what creates joy in her life, said Faith.
"Sharing her story with others is a courageous and productive way to help others find their strengths and to deal with their own trauma," said Trelles, after hearing Faith's story.
However, speaking out does have its risks.
When you can love a child not born to you, it's just amazing.
, foster parent
For example, a relentless and dangerous stalker from Faith's past recently attempted to contact her on social media. When she ignored and finally blocked him, he retaliated by creating fake social media accounts using photos of an adult film star who resembled her. Then he tried to bait her friends into accepting friend requests, exposing them to vile content.
Cyberbullying, another kind of abuse, has become a common problem, says Faith.
About five years ago, Faith had a second life-threatening car accident. But this time she didn't want to die. She thought of her unfinished book: "If I don't release this, if I die, it's not going to help anyone."
So she released it unedited. "It's raw, it's filled with flaws, and it is what it is," she said.
While Faith recovered from her injuries, her book "Perfectly Broken: A Novel Based on Truth" received five-star reviews on Amazon.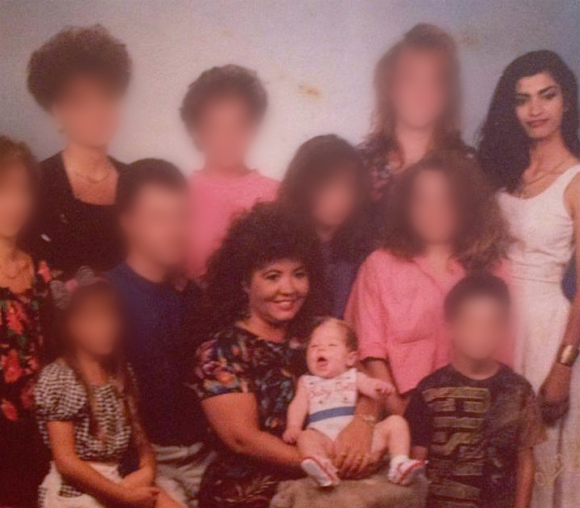 Adopted Love
Woodall, now 62, has cared for nearly 500 foster children over 33 years. She says she's loved every one as her own. Dozens had special needs and some needed round-the-clock care.
"When you can love a child not born to you, it's just amazing," she said.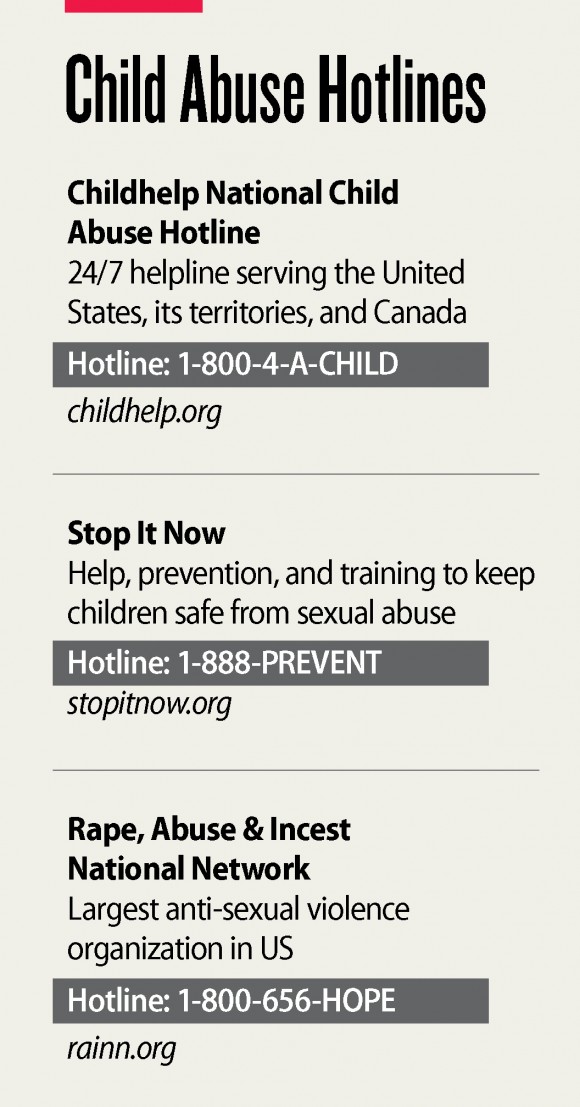 Faith recently asked Woodall a question she had long been wondering: Why had Woodall's daughter invited her over all those years ago?
Woodall said her daughter would come home and talk about this girl: "Mom, she just seems so lost. She needs us," she'd tell Woodall.
Faith now hopes to help Woodall advocate for foster children and other victims as well as improve what Woodall calls a broken foster system.
"These kids represent our future," said Woodall. "They're our tomorrows, and I cannot think of any better investment than to invest in the kids."
"I've chosen to forgive," said Faith. "I've chosen to not hide what happened to me, and I've chosen to look to redeem all of my experiences. When I say redeem, I look to make value out of them."