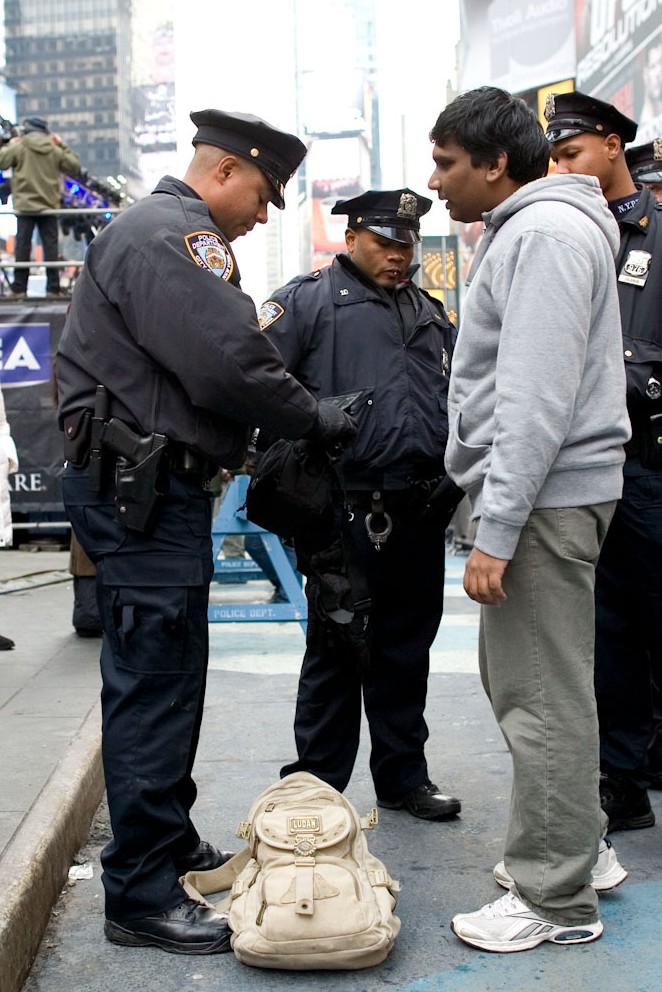 NEW YORK—The number of New Yorkers who have been stopped and searched by the police in 2011 hit a high of 684,330. The police began collecting the data in 2002, at which time they stopped 97,296 people, according to the New York Civil Liberties Union (NYCLU). That's a 603 percent increase over the last decade.
NYPD Deputy Commissioner Paul Browne points out murders have decreased by approximately half in the same period "attributable to proactive policing strategies that included stops." Stop-and-frisks led police to confiscate over 8,000 weapons in 2011.
In 2011, 87 percent of stops involved black or Latino New Yorkers and almost 9 out of 10 were innocent.
NYCLU, Manhattan Borough President Scott Stringer, and other minority advocates say the practice unfairly targets African-Americans and Latinos and makes them feel alienated rather than inclined to work with police.