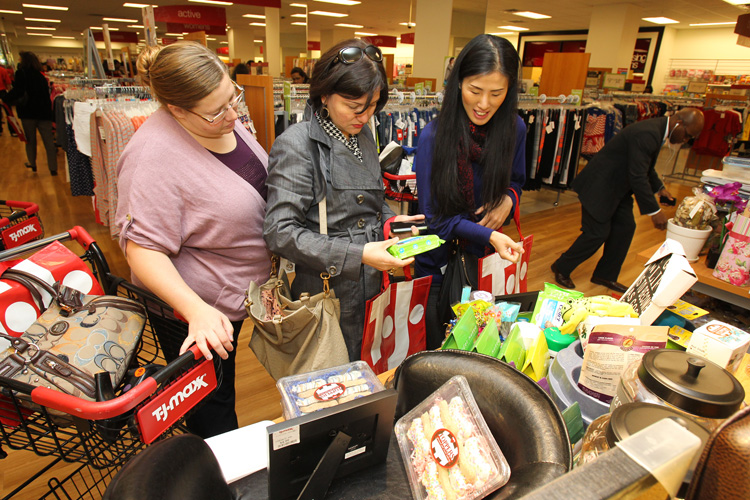 NEW YORK—Stocks fell again Thursday, capping a terrible month for the equity markets, after lackluster economic data for May were released.
The Dow Jones Industrial Average fell 26 points to 12,393, a decline of 0.2 percent. The S&P 500 Index dropped 3 points, or 0.2 percent, and the Nasdaq Composite Index fell 10 points, or 0.4 percent. The Dow's decline capped the worst month for the index (down 6.2 percent) in two years.
The EURO STOXX Index also declined Thursday, by 1.1 percent.
The German DAX fell 0.3 percent, and London's FTSE 100 index bucked the trend with a 0.2 percent gain. Earlier on Thursday, major markets in Japan and Hong Kong also ended the day in the red.
A number of economic reports weighed on the stock market Thursday, a day before the U.S. government officially releases May employment numbers. Economists generally expect Friday's report to show jobs growth of 150,000 in May, excluding farm labor. It is worth noting that the official employment figures have fallen short of expectations over the last two months.
The latest reading on manufacturing activity in the Chicago region from the Institute of Supply Management fell more than forecasted, signaling a slowdown in economic activity in the Midwest, a hotbed of the U.S. manufacturing industry.
First Quarter GDP Revised Lower
The U.S. Commerce Department said that the U.S. economy—measured by GDP—grew by 1.9 percent in the first quarter of 2012.
These figures were revised down from the initial estimate of a 2.2 percent gain annually. The figures, which followed a 3 percent gain in the fourth quarter of 2011, signaled that the pace of the nation's economic growth is slowing.
The downward revision was due to slower consumer spending patterns upon a second look at government data. Consumer spending actually rose 2.7 percent, against the 2.9 percent initially thought. Consumer spending makes up around 70 percent of U.S. GDP. In addition, imports increased during the quarter, contributing to a higher trade deficit.
For the year, the Federal Reserve forecasted 2.4 percent to 2.9 percent GDP growth in 2012.
May Consumer Spending Up
Consumer spending in May was moderately higher, partially due to strong promotions introduced by retailers for Mother's Day.
Only a small subset of U.S. retailers report monthly sales figures for stores open longer than a year, but the data is nonetheless useful for economic forecasting.
Among retailers, Target Corp. reported 4.4 percent same-store sales gains in May, which beat forecasts. Other companies reporting sales gains include TJX Companies Inc., Macy's Inc., and Costco Wholesale Corp. TJX, which runs off-price retail chains Marshalls and T.J. Maxx, reported a whopping 8 percent increase in same-store sales.
June typically is another good month for retailers, coinciding with Father's Day and the beginning of summer.
Companies Cautious to Hire
Thursday's report from private-sector payroll firm ADP Employer Services showed that the U.S. private sector hired 133,000 new workers in May, a precursor to Friday's official employment report from the U.S. government.
The increase was less than the 150,000 expected by economists surveyed by Bloomberg, and underscores the cautious employment outlook within the corporate sector due to slow economic growth and fiscal concerns in the European Union.
At the same time, people applying for jobless benefits increased last week by 10,000 to 380,000, figures from the U.S. Department of Labor showed on Thursday. With that, the initial applicants for jobless benefits rose to a five-week high.
The Epoch Times publishes in 35 countries and in 19 languages. Subscribe to our e-newsletter.