U.S. stocks surged after the United States and China agreed to a 90-day truce in their trade dispute, sending the Dow up over 400 points at open on Dec. 3.
Global markets saw a boost as world stocks rose nearly 1 percent after the G-20 summit. An agreement was reached between U.S. President Donald Trump and Chinese leader Xi Jinping to postpone an increase on trade tariffs that will allow more time to smooth out the long-running dispute.
Trump agreed to hold off on plans to raise tariffs after China agreed to swiftly purchase a very significant amount of American goods, including agricultural, energy, industrial, and other products, to reduce the U.S. trade deficit to China.
China will start buying agricultural products from U.S. farmers immediately.
Farmers will be a a very BIG and FAST beneficiary of our deal with China. They intend to start purchasing agricultural product immediately. We make the finest and cleanest product in the World, and that is what China wants. Farmers, I LOVE YOU!

— Donald J. Trump (@realDonaldTrump) December 3, 2018
The two sides also agreed to talks over the next 90 days to resolve issues of concern raised by the United States regarding intellectual property protection, non-tariff trade barriers, and cybertheft.
While the truce has the potential to steady markets through to the end of the year, the world's two largest economies still need to work out a lasting trade deal.
The Dow Jones Industrial Average rose 287.97 points, or 1.13 percent, to 25,826.43, the S&P 500 gained 30.2 points, or 1.09 percent, to 2,790.37, and the Nasdaq Composite added 110.98 points, or 1.51 percent, to 7,441.51.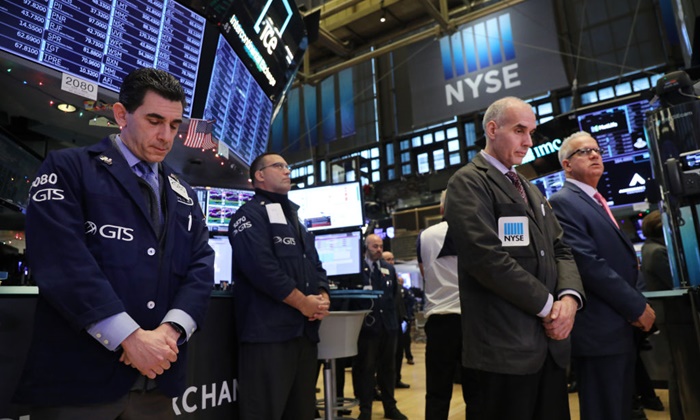 Gains in technology companies helped drive the market higher. Chipmaker AMD jumped 9.3 percent.
Energy stocks also rose, as oil prices jumped by more than 5 percent. U.S. crude oil futures settled at $52.95 per barrel, up 3.97 percent. Brent crude futures settled at $61.69 per barrel, up 3.75 percent.
Gold hit its highest level in a month, and industrial metals and other commodities such as cotton also gained.
The White House has said the existing 10 percent tariffs on $200 billion worth of Chinese goods will be increased to 25 percent if no deal is reached within the 90 days.
Jeremy Sandberg contributed to this report.