Steve Bannon, a former adviser to President Donald Trump, and three other organizers involved in an online fundraising campaign to build a private wall on the U.S.–Mexico border were arrested this week for allegedly defrauding investors.
The U.S. Department of Justice (DOJ) stated on Aug. 20 that Bannon, Brian Kolfage, and two others were accused of funneling hundreds of thousands of dollars from the "We Build the Wall" campaign.
"As alleged, the defendants defrauded hundreds of thousands of donors, capitalizing on their interest in funding a border wall to raise millions of dollars, under the false pretense that all of that money would be spent on construction," Audrey Strauss, acting U.S. attorney for the Southern District of New York, said in a statement released by the DOJ.
"While repeatedly assuring donors that Brian Kolfage, the founder and public face of We Build the Wall, would not be paid a cent, the defendants secretly schemed to pass hundreds of thousands of dollars to Kolfage, which he used to fund his lavish lifestyle," according to the agency, which stated that the two other suspects were identified as Timothy Shea and Andrew Badolato.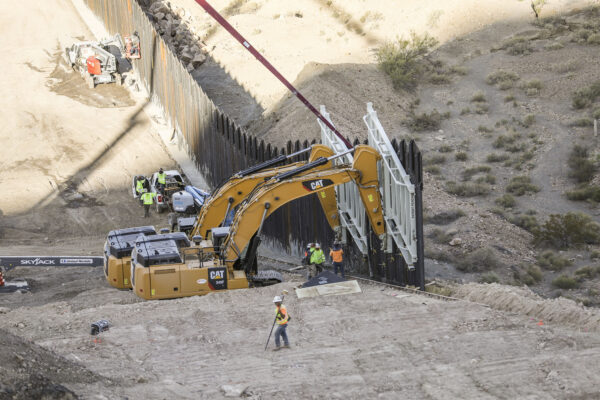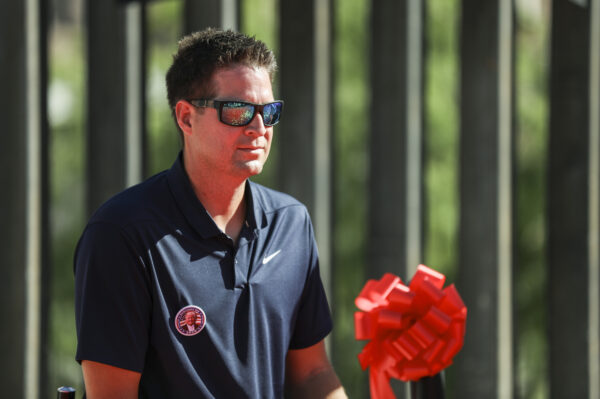 Bannon and Kolfage couldn't be immediately reached for comment.
"The defendants allegedly engaged in fraud when they misrepresented the true use of donated funds. As alleged, not only did they lie to donors, they schemed to hide their misappropriation of funds by creating sham invoices and accounts to launder donations and cover up their crimes, showing no regard for the law or the truth," inspector Philip R. Bartlett said.
"This case should serve as a warning to other fraudsters that no one is above the law, not even a disabled war veteran or a millionaire political strategist."
In December 2018, Kolfage and others created an online crowdfunding campaign via GoFundMe called "We Build the Wall" that raised more than $25 million to build a wall along the border.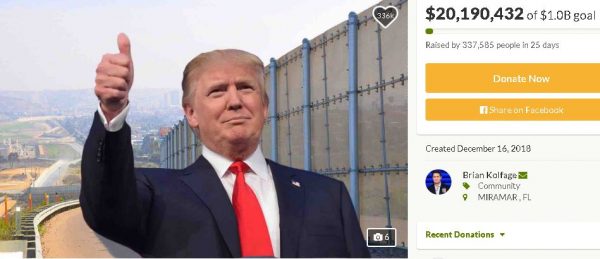 But the DOJ stated that Bannon, Kolfage, Shea, and Badolato "received hundreds of thousands of dollars in donor funds," which were used in a way that was "inconsistent with the organization's public representations."
The four were charged with one count of conspiracy to commit wire fraud and one count of conspiracy to commit money laundering. The charges carry a maximum penalty of 20 years in prison.
Dustin Stockton, a strategist who worked on the wall project, described the charges as "political intimidation."
"SDNY is OUT OF CONTROL," Stockton wrote in a now-deleted tweet. "Attacking political infrastructure just before an election is unAmerican. @realDonaldTrump this is election tampering."
Trump Administration Responds
President Donald Trump, speaking to reporters on Aug. 20, said of Bannon's arrest: "I feel very badly. I haven't been dealing with him for a very long period of time."
"I don't like that project. I thought it was being done for showboating reasons."
Meanwhile, press secretary Kayleigh McEnany said in a statement that the president "has always felt the Wall must be a government project and that it is far too big and complex to be handled privately."
"The Trump Administration has already built over 300 miles of Border Wall, thanks to the great work of our Army Corps of Engineers, and will have almost 500 miles completed by the end of the year. Our southern border is more secure than it has ever been," she said.