Australian parents who homeschooled their children during long-running lockdowns last year will be able to redeem vouchers to spend on accommodation, entertainment, and recreational activities in New South Wales (NSW).
From Feb. 7, the program gives each household with a child enrolled in school last year five $50 vouchers worth $250 in total that can be used until October on accommodation or entertainment around NSW.
This comes after the state announced last week that parents and carers of primary school students would be receiving $500 vouchers to cover the costs of before and after school care services.
Premier Dominic Perrottet said that the new scheme which is a part of the NSW Government's $2.8 billion (US$2.06 billion) COVID-19 Economic Recovery Strategy would help families by easing the cost of living.
"This is all about thanking parents for their homeschooling efforts last year, helping make ends meet, and supporting local businesses. Parents have persevered and balanced a variety of challenges as a result of home learning, and we are grateful for their hard work and sacrifices," Perrottet said in a release.
He said that the vouchers will do double duty for parents and businesses.
"These vouchers encourage families to get out and enjoy the best of our state, while also providing much-needed income to businesses affected by the pandemic," Perrottet said.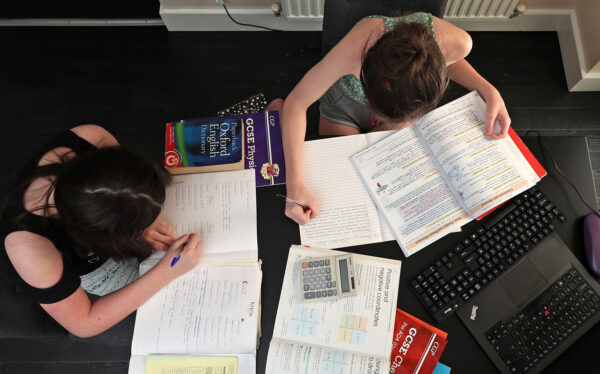 NSW Treasurer Matt Kean said that the program comes on the back of the $1 billion COVID business support package recently announced.
"These vouchers are a win-win for industry and families and encourage more families to explore our incredible State and bolster local economies," Kean said.
"We've stood shoulder to shoulder with industry throughout the pandemic and this is another program that will help keep businesses open and keep workers in jobs."
Parents NSW vouchers work similarly to Dine and Discover vouchers and can be redeemed in the ServiceNSW app and service centres.
Customers can pool vouchers with family and friends for the same booking at participating accommodation, entertainment, and recreational providers, which are listed on a search page. Third-party providers such as online booking platforms and travel agents are not included in the program.
Meanwhile, current COVID-19 restrictions that were extended for a month remain in NSW until Feb. 28.
Restrictions include mandatory indoor mask rules, two-square metre density limits, bans on singing and dancing, and QR check-ins at venues such as retail shops and hospitality.