The firing of a State Department worker over her perceived political views, among other factors, was inappropriate, the Office of Inspector General (OIG) for the department said in a new report.
The office reviewed allegations of politicized and other improper personnel practices by political appointees based on a referral from the department and requests by several congressional committees. Thousands of emails were reviewed, as well as other documents, and the inspector general's office interviewed 20 current and former department employees, including five who were said to have been improperly terminated.
Career employees can only be hired, assigned, and assessed based on their merit, not political or other non-merit factors, the office said.
In one case, that of Sahar Nowrouzzadeh, the OIG cited a Conservative Review article that stated, "A trusted Obama aide who once worked for an alleged Iranian regime lobbying group is one of the individuals in charge of Iran policy planning at the State Department under Secretary Rex Tillerson."
The woman, who was not named in the inspector general report, started working in the federal government in 2005 and at the State Department in 2012.
The article, which said it wasn't clear why Nowrouzzadeh was being retained, was sent to political appointees in the department in at least four different instances. In one email, Julia Haller, acting White House liaison, wrote in response to a query about why Nowrouzzadeh was employed: "It is easy to get a detail suspended and because she's a conditional career, we just need to confirm the year she is in."
At the bottom of the email, Haller wrote, "As background, she worked on the Iran Deal, specifically works on Iran within S/P, was born in Iran and upon my understanding cried when the President won."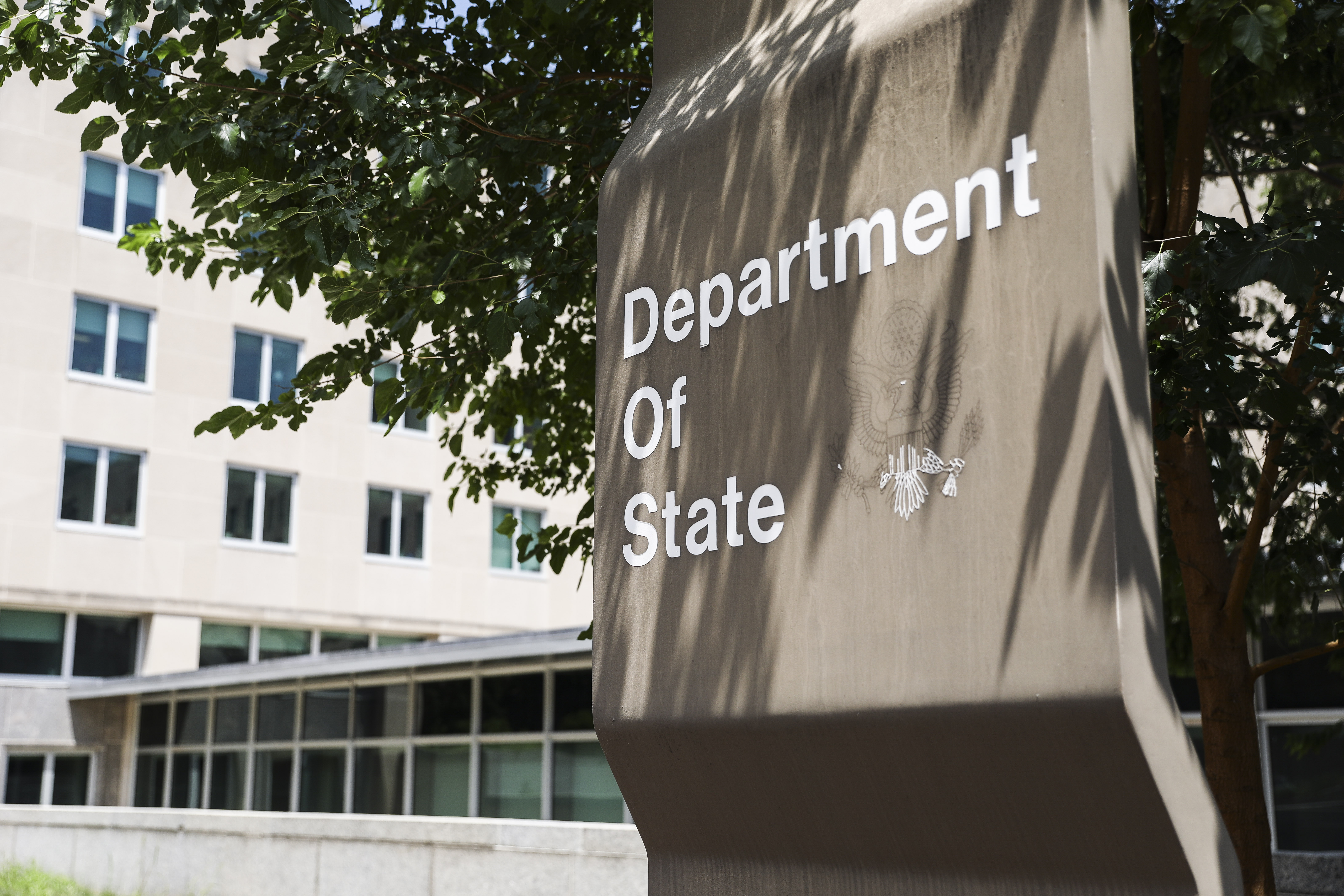 Haller told the inspector general she thought that the woman was classified as a probationary employee. She said the comment about being of Iranian nationality was added because it could raise "conflict of interests" and "loyalty to the United States" and possibly make Nowrouzzadeh ineligible for a security clearance if she had certain foreign contacts.
Other emails circulated about the employee, including one in which Matthew Mowers, a senior advisor in the Office of the Secretary, forwarded Haller's email to Brian Hook, director of policy planning.
In one email, he sent the article to his deputy Edward Lacey, who wrote back: "This article highlights the main issue I wanted to raise with you. With few exceptions—notably, me—your immediate predecessors handpicked all of the S/P staff—including the career civil servants on detail to us ([Employee One] being one of them). Their picks, without exception, were Obama/Clinton loyalists not at all supportive of President Trump's foreign policy agenda. All of these detailees have tried to stay on in S/P. I succeeded in ousting five whose details expired before your arrival."
Questioned about his response to Lacey, Hook said he wanted staff steeped in policy, not just "political hacks."
Nowrouzzadeh's detail from the Bureau of Near Eastern Affairs ended on or about April 17, 2017, despite being scheduled to end on or about July 4.
The inspector general's office said (pdf) that the ending of the detail could have been made properly "if there was evidence that a career employee's political leanings and associations demonstrably affected his or her willingness or ability to implement the Department's policy priorities."
But because the decisions appeared to be prompted by the article and due to the content of the emails that circulated, the office concluded "that Employee One's perceived political opinions, perceived association with former administrations, and her perceived national origin played at least some role in the expressed opinions that Employee One should not remain in S/P."